BoomBox Helps Reopen The Den as Putnam Place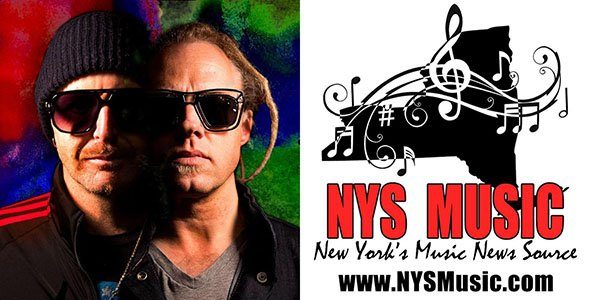 by Alyssa Ladzinski
Posted: January 24, 2018
Upstate N.Y. has been lucky enough to have a musical haven in the heart of Saratoga Springs, just 30 miles north of Albany and a straight shot up the highway. Always counting on Putnam Den for an eclectic lineup of jam shows, rap artists and electronic music, lovers of live music confidently had a venue to call home. Having witnessed the Den's transformation over the last few months, Putnam Place is ready to take shape as an updated music hall with an already stacked roster of musical acts listed for the coming months. BoomBox, a disco house/vintage psychedelic outfit will help kick off the re-opening with a gig tonight, Jan. 24.
With Putnam Place's schedule still filling out, dates are already notched for ChowderFest and Super Bowl parties among anticipated gigs like Formula 5 with Strange Machines, Richard James' Krewe Orleans: A Mardi Gras Experience (featuring members of Pink Talking Fish, Trey Anastasio Band, Turkuaz and more) in February, as well as spring performances by Wyclef Jean, Grammy Award-winning Rebirth Brass Band, Start Making Sense, Enter the Haggis, Perpetual Groove, Pink Talking Fish and more.
Since first jumping into the scene in 2004, the duo of multi-instrumentalist Zion Rock Godchaux and DJ Harry have been quietly seasoning this simmering recipe to perfection. However, it reaches a boiling point on BoomBox's forthcoming album, Western Voodoo and its impending string of east coast Winter tour dates, including tonight's 9 p.m. party at Putnam Place.
"I remain open to anything you would hear coming out of a boombox," Godchaux, son of Grateful Dead's Donna Jean explains. "There are a lot of different vibes and angles, but it still adheres to a universal rhythm. This new record is the most musical and varied, yet it's tightly wound in respect to that syncopation. There are only a few rules. It should be heavy groove. It should make you want to move. Overall, I've further developed the sound people are used to."
Putnam Place's face lift includes a giant new LED video wall and high-quality sound system, new technicolor lighting advances and a fresh coat of paint paired with interior design remodeling. The bathrooms that were once adorned with every square inch of band sticker,s are now a pale pink, at least in the ladies room, and come complete with bathroom attendants making the flow of traffic effortless. Events have taken place in the midst of the renovations, including a New Year's party fully-equipped with an ice luge and soft seating.
While it may be the new Place to be, for some, it'll always be the Den.
Check out BoomBox's track with Donna Jean and winter tour dates below:
Jan. 24 – Putnam Place – Saratoga Springs, NY
Jan. 25 – Aura – Portland, ME
Jan. 26 – White Eagle Hall – Jersey City, NJ
Jan. 27 – Paradise Rock Club – Boston, MA
Jan. 28 – Higher Ground – Burlington, VT
Jan. 31 – Rex Theatre – Pittsburgh, PA
Feb. 1 – Beachland Ballroom – Cleveland, OH
Feb. 2 – Saint Andrews Hall – Detroit, MI
Feb. 3 – 20th Century Theatre – Cincinnati, OH
March 17 – Pot Of Gold Music Festival – Chandler, AZ