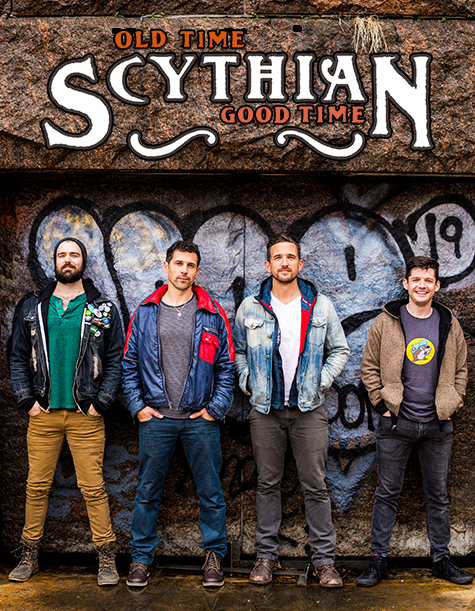 March 27, 2020 8:30 pm - March 28, 2020 12:00 am
Putnam Place, 63a Putnam Street, Saratoga Springs, NY 12866
Doors: 7:30pm
Show: 8:30pm
Ages: 18+ (note: there is a $5 surcharge for attendees under 21)
Tickets: $15 Advance / $18 Day of Show
* This show has been cancelled due to the ongoing COVID-19 pandemic and government mandate.  All tickets purchased for this show will be refunded.  Please allow up to 5 business days for the refund to hit your account.  We are working to reschedule the show and will make an announcement as soon as we have a new date confirmed.  We apologize for any inconvenience but your safety and well-being are top priority.  Please stay safe out there.
Washington DC-based Scythian (sith-ee-yin) began over 12 years ago as a bunch of college buddies playing Celtic music in the streets and has grown to be a headliner on the US Celtic Festival Circuit as well as a name in the Bluegrass/Americana Festival Circuit.
They found that their brand of high-energy folk music found a resonance that led The Washington Post to state: "Scythian's enthusiasm is contagious, and shows seem to end with everyone dancing, jumping around or hoisting glasses."
For over 12 years they have found success as an independent band and have played over 1,300 shows all over the united states, Europe, Canada and as far aways as Australia.
Founded by brothers Alexander and Danylo Fedoryka who are first-generation sons of Ukrainian immigrants, Scythian from the start has been a search and love for the "old time, good time music" of many cultures. They were inspired by a tale told by their 92-year-old grandmother of a roving fiddler who came into her farming village every six months or so. Once he was spotted, messengers were sent to all the outlying fields and mills and worked ceased; everyone gathered in the barn where they danced all night and danced their cares away.
This spirit is what has motivated Scythian from its inception and their success as an independent band is due largely to their finding a resonance of soul amongst kindred spirits that span all ages and races. This spirit took them from the streets to playing for the US president on St. Patrick's Day and its the enthusiastic response they receive that has made each of their 1,300+ shows unique.
THE calling card of Scythian is their ability to engage their audience no matter the venue or circumstance and truly every Scythian shows ends with people dancing, smiling and covered with sweat. This is best summed up by The Camel-City Dispatch (Winston-Salem, North Carolina): "[Scythian gives] no quarter in their quest to entertain and bring a joy to their music that gives it an irony-free, wide open feel of manic possibility. The playing is technically brilliant, but it is the energy that carries the day."
Band Website: www.scythianmusic.com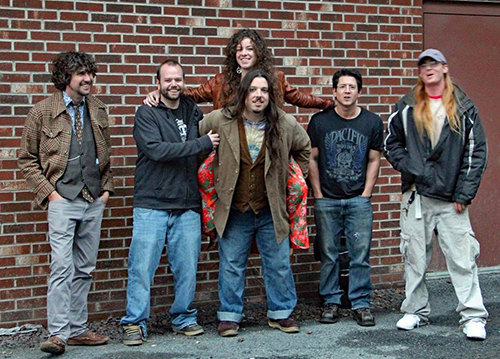 Black Mountain Symphony showcases an eclectic range of influences, blended together to create their own special sound. From baroque classical violin and haunting folk-tinged ballads to funk-rock drums and hard-hitting dance numbers, the 6 piece band sprinkles their live sets with hints of everything from classical music to bits of New Age, Rock and Folk.
Whether touring nationally or performing at their favorite local digs, this up-and-coming group of musicians features a roundtable of powerful lead vocals and harmonies that dance with captivating violin lines and soar over stunning soundscapes, shaped by years of classical training infused with an irresistible love for musical roots and a fresh, ultramodern mentality.
Evocative of such artists as Fleetwood Mac, The Corrs, Yes, Belle & Sebastian, Damien Rice, Guster and The Dave Matthews Band, the group implements the same skill and vision on cover tunes as they do in their own carefully crafted compositions, and in the process manage to capture something unique and refreshing… This is Black Mountain Symphony.
Band Website: www.blackmountainsymphony.com