July 17, 2020 8:00 pm - 11:00 pm
Putnam Place, 63a Putnam Street, Saratoga Springs, NY 12866
Doors: 7:00pm
Show: 8:00pm
Ages: 18+ (note: there is a $5 surcharge for attendees under 21)
Tickets: $15 Advance / $18 Day of Show
** Click Here to Purchase Tickets **
** This show was has been postponed due to the ongoing COVID-19 pandemic.  We are currently working on rescheduling the show and will post new info as soon as we have the reschedule date confirmed.  We apologize for the inconvenience but the safety of our patrons, staff and musicians are a top priority. **
Ryan Clark is a Nashville recording artist who is quickly making a name for himself in the industry. He is a singer-songwriter whose got that pop-country Nashville sound that is allowing him to independently explore music. He released an EP titled Take a Chance and a follow up single Show Me How which is just shy of 500,000 streams. Nothing but Everything is new single off his upcoming record coming out 3/20/20.
Website: www.ryanclarkmusic.com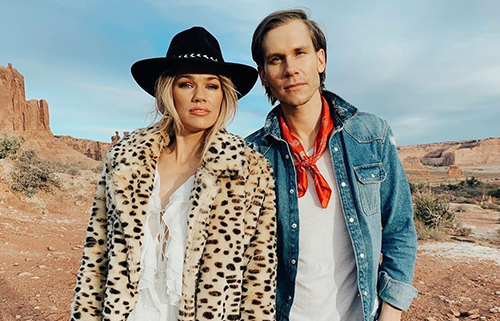 Dream loud. That's the way Texas native Lance Kotara and Colorado cowgirl LeAnna Kaufman live their lives. It was no surprise the two songwriters would find each other in Nashville. Their undeniable creative chemistry exploded, forming the duo, Lance and Lea.
Lance describes their first songwriting session together as nothing short of amazing. "It was so magical how the songs just fell out of the air. Right away we knew we were onto something special."
On a typical day, you can find the duo in their home studio, writing and laying down a new track. Lea says their determination and commitment to the music is indestructible. "To get our music out there, we had to learn how to record ourselves." It's been tough at times, but they both know it's beneficial. "The hard work, the time, it's all worth it. We've honed our craft, and every day we learn something new." Marked by heart pounding harmonies, prominent guitars, and emotional lyrics and melodies, their collaborative genius is on fire, with over 200 songs already penned. Their first album with producer Paul Worley was released in late 2018. The duo already has an award under their belt, winning "New Artist Of The Year" at the 2019 iHeart Radio Rocky Mountain Country Music Awards. Their music is making the rounds internationally, garnering airplay in the UK, Asia, Ireland, and in Music City, Nashville Tennessee.
2020 is off with a bang with the duo raising over 16K on a fan funded crowdfunding campaign for their new album set to be released in late 2020. Their previous album "There Goes My Heart" is nominated for
Album Of The Year
at the iHeart Radio RMCMA's.
Band Website: www.lanceandleamusic.com