January 25, 2020 9:00 pm - January 26, 2020 1:00 am
Putnam Place, 63a Putnam Street, Saratoga Springs, NY 12866
Doors: 8:00pm
Show: 9:00pm
Ages: 18+ (note: there is a $5 surcharge for attendees under 21)
Tickets: $12 Advance / $15 Day of Show
** Click Here to Purchase Tickets **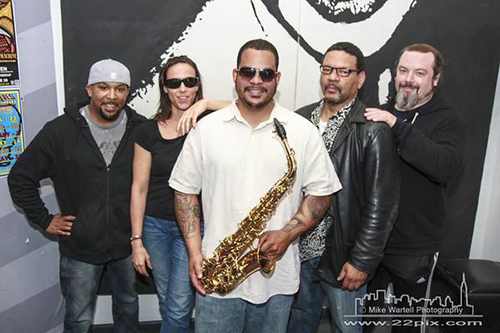 A saxophone legend, Berklee alum, and all-around funk genius, Sam Kininger has been in legendary funk/soul groups since the beginning, including, but not limited to Lettuce, Soulive and the Brotherhood of Groove.  He has also performed with the likes of Dave Matthews, Wyclef Jean and DJ Quick.
As a solo artist Sam Kininger has developed a distinctive, organic sound on the saxophone that is strongly expressive. He consistently demonstrates his technical dexterity and rhythmic precision while maintaining an honest and innovative exploration of musical improvisation.
His debut, self-titled, album includes completely original instrumental funk/jazz compositions. The grooves are intense and the solos are aggressively rhythmic and deeply soulful. Loaded with guest musicians, Sam Kininger's album features some of the most talented musicians on the scene, including Eric Krasno and Neal Evans (Soulive), the legendary Fred Wesley (George Clinton's Parliament and James Brown's JB's), Adam Deitch, Adam Smirnoff and Ryan Zoidis (Lettuce), Joe Russo and Marco Benevento (JRAD), Nikki Glaspie (Beyonce / Nth Power) and more!
Sam Kininger's original funk band, which also features Amy Bellamy (keys) and Aaron Bellamy (bass) of The A-Beez, Jeff Lockhart (guitar) and Beyonce / Nth Power drummer, Nikki Glaspie (as well as an assortment of other rotating musicians), has been blowing away audiences with their high-energy funk for about 15 years. They have performed at many festivals throughout the country, including The New Orleans Jazz Festival (LA), The North Beach Jazz Festival (CA), Gathering of the Vibes (CT), Bear Creek (FL), Strange Creek (MA), Berkfest (MA) and Sunset Jazz (St. Croix, VI) to name a few. They have also had successful shows in clubs such as The Blue Note (NYC), Higher Ground (VT), The Elbow Room (CA), Tipitina's (LA) and many others.
Don't be surprised if some heavyweight players make sit-in appearances at their shows, and be less surprised if you find yourself dancing like a maniac. This is a must-see show, so grab your friends and make it a night out of dancing, drinking and funking.
Band Website: www.facebook.com/samkiningerband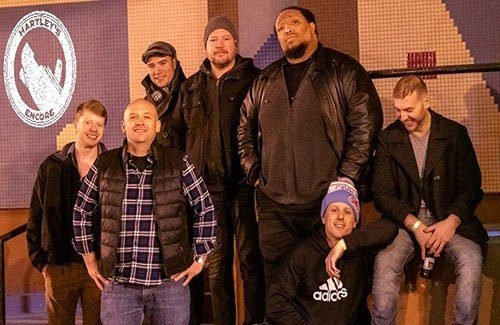 Hartley's Encore is a funk/soul band from Albany, NY. Their mission: making music that's equal parts soundtrack to your Saturday night and bacon for your Sunday brunch. Frequently FUNKY—and always soulful—H.E. is the house band at your dance party for the apocalypse. They have shared the stage with such greats as Eric Krasno (of Soulive/Lettuce), were recently selected as a "[Band] You Should Know," by NYSMusic.com in its 2017 year-in-review, and on April 20, 2018, released their self-titled debut record (EP), recorded and mixed by iconic drummer/producer Alan Evans (of Soulive) at (his) Iron Wax Recording Studio. The record is now available on Spotify, iTunes, and all major digital platforms, as well as in CD format at the next Hartley's Encore show near you.
Band Website: www.hartleysencore.com