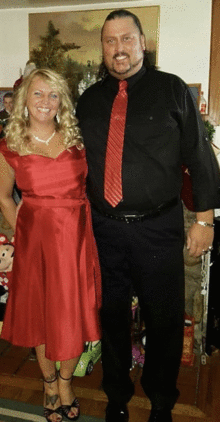 January 17, 2020 6:30 pm - January 18, 2020 12:00 am
Putnam Place, 63a Putnam Street, Saratoga Springs, NY 12866
Doors: 6:30pm (Hors D'oeurves from 7pm-9pm)
Show: 9:00pm
Tickets: $25 Donation
** Click Here to Purchase Tickets **
Please join us on celebrating the life of our beloved friend Joseph Shea.
Joe would have celebrated his 48th birthday on January 14th had he not been taken from us suddenly in November.
ALL proceeds from this event will go to his immediate family.
For those of you that don't know, the family was not only dealing with losing Joe, but at the same time, his youngest brother Franklin was in the hospital fighting for his life as well. Happily and thankfully after an extended battle, Franklin survived and is on his way to recovery but has a long road ahead.
What this family has been through in the last month is unimaginable and incomprehensible to all.
Big Joe left us way too early and we are all completely heartbroken.
We are throwing this party to remember just how happy go lucky he was. We called him the "Big Show" because that's exactly what he was. Larger than life, loud, and proud.  He was like a rock on the outside and nothing short of a teddy bear on the inside.  He would always help you or have your back as long as you "carry your weight" and "don't shit where you eat", which is a trait that is shared by his whole family.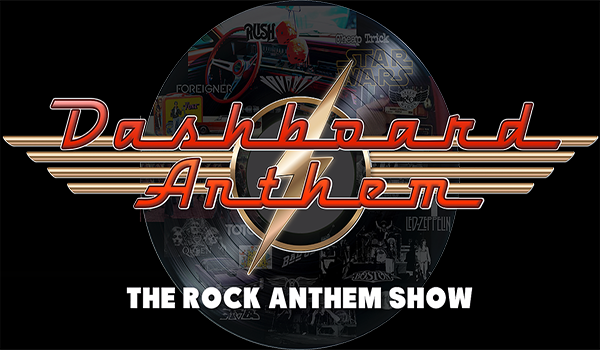 Welcome to more than just a show – welcome to an experience! An evening to reminisce. A night transporting you back to simpler times when the music had meaning, melody and harmony. Come sing along with every word as part of the DASHBOARD ANTHEM family. Anthemic songs performed as they were back in the day, from bands like Boston, Foreigner, Toto, Styx, Journey, REO Speedwagon, Kansas, Queen, Aerosmith and more. NOT just another cover band but a precise CASINO STYLE SHOW! Come and experience for yourself what the real difference is!
Band Website: www.dashboardanthem.com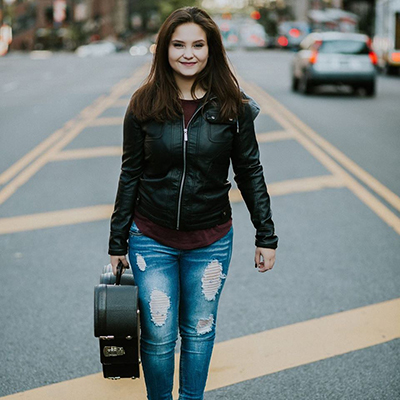 Madison VanDenburg is a 18 year old singer/song-writer from Upstate New York. The highlight of her career occurred in March of 2019 when her audition for American Idol went viral on the internet and rendered Lionel Richie "speechless". Madison's rendition of "Speechless" by Dan and Shay shocked the judges and the world. Katy Perry compared her to Kelly Clarkson, and claimed she could be the winner of the season. Luke Bryan showed his goosebumps over Madison's voice during her audition. Even Dan and Shay tweeted that Madison is "a star".
Since returning from her third place finish on American Idol, the teen has hit the ground running when she came back home and shows no signs of slowing down. She won the American Idol Encore competition, and traveled to NYC to sing on the Live with Kelly and Ryan show. Kelly Ripa claimed that Madison "sounds even better in person" after listening to her cover of "Fallin" by Alicia Keys. Not only has Madison performed on national television, Madison has sung at many well-known venues. These include the Times Union Center in Albany, The Saratoga Performing Arts Center in Upstate New York, and the Orpheum Theater in NYC. The teen has performed in front of millions watching from home and thousands in an arena in her hometown. She has performed with Dan and Shay, Pat Benatar and Neil Giraldo, and was coached by Adam Lambert, who called Madison "a force".
When returning for her hometown visit during her run on American Idol, Madison was awarded the Key to the City of Colonie, and her hometown recognizes May 14th as "Madison VanDenburg" day. Later on that month, Madison was awarded "Citizen of the Month". These are a few accomplishments that Madison has earned for her undeniable passion for music.
Madison started writing songs from a young age, and her first single, "Need A Little Heartbreak" is released on all major streaming platforms. Currently, she is recording a new single that is scheduled to be released in August, and has many more songs ready to be sent to the studio.
Lastly, Madison plays a mix of covers and original songs during her live shows. She loves performing on stage and knows how to command one. She is looking forward to playing venues across the nation, and is excited to share her gifts with her fans.