April 19, 2018 9:00 pm - 1:00 am
Putnam Place, 63a Putnam Street, Saratoga Springs, NY 12866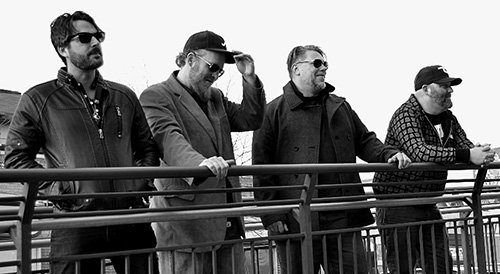 Doors: 8:00pm
Show: 9:00pm
Ages: 18+ (note: there is a $5 surcharge for attendees under 21)
Tickets: $17 Advance / $20 Day of Show
** Click Here to Purchase Tickets **
Based in Athens, GA, Perpetual Groove is a long time well established touring act with an enthusiastic fan base and international critical acclaim. PGroove's music has been described by their fans as anthemic arena rock. Their large catalog of original music offers something for everyone. The addition of an intense, retina burning, intelligent light show creates an atmosphere unlike any other, assuring fans they'll get a highly polished, yet different show each night.
After a two year hiatus Perpetual Groove is back.
Band Website: www.pgrove.net
CBDB is a progressive rock n roll jam-band from Alabama and their music is spreading from the southeast across the nation like wildfire.  Defining a newfound, southern blend of joyous and progressive funk-rock n roll, dubbed Joyfunk, they channel a sonic mix of soulful vocals and virtuosic musicianship with smart, tasteful songwriting. On stage, each member of CBDB fluidly plays between complex composition and loose exploratory improvisation creating an incredible and unique live experience.
CBDB has played major festivals including Okeechobee, Sweetwater 420, Summer Camp, Electric Forest, Sloss, Aura, Backwoods, Euphoria, and The Werk Out. They've also shared the stage with the likes of Umphrey's McGee, Galactic, Kyle Hollingsworth Band, Perpetual Groove, Kung Fu, The Wailers, Blues Traveler and many more.
Fresh off an impressive summer tour, CBDB went straight into the legendary Southern Ground Nashville studio to record what will be their third LP, to be released early 2018. Soaring monthly listeners and followers on Spotify have further propelled their growth and continue to bring the band widespread attention, interest and new fans daily. Dive into CBDB's eclectic catalogue of tunes today and catch them live on tour near you soon!