April 21, 2018 9:30 pm - 2:00 am
Putnam Place, 63a Putnam Street, Saratoga Springs, NY 12866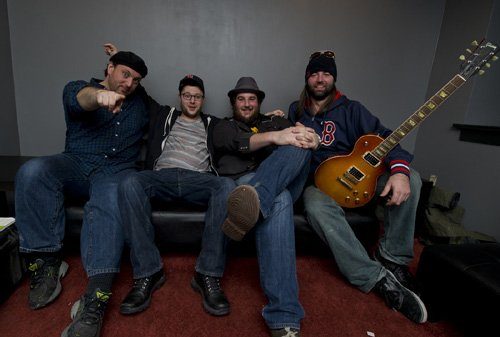 Doors: 8:30pm
Show: 9:30pm
Ages: 18+ (note: there is a $5 surcharge for attendees under 21)
Tickets: $20 at Door
* The online pre-sale period for this show has ended.  There are still plenty of tickets that will be available at the door.
Pink Talking Fish returns to Putnam Den for what promises to be another barn-burner of a performance. Those of you who have made it to their previous shows here, know that this is a show not to be missed and those of you who missed them, most likely heard all about them. Check out the video below to get an idea of what you are in for.
Pink Talking Fish is a Hybrid Tribute Fusion Act that takes the music from three of the world's most beloved bands and creates a special treat for fans of the music.
Pink Floyd, The Talking Heads and Phish are all more than just bands… they are Phenomenons. Their creations have artistically inspired people and their mindblowing live performances have brought people together to form a special sense of community around the love for their favorite band.
Although the music from each act is different, Pink Talking Fish has discovered that fusing the material together creates an amazing story. The epic emotion of Pink Floyd…. The funky, danceable layerings of The Talking Heads…. The multitude of styles, unique compositional structures and pure fun of Phish…. to merge these three into one gives music lovers a special experience.
Pink Talking Fish features Eric Gould, founding bassist of Particle, Richard James on keys, Dave Brunyack on guitar and Zack Burwick on drums. This is a band created by musicians who love the music of these acts. It's purpose is to heighten people's passion for this music by creating something fresh and exciting for fans.
Discovering connections is part of the fun: Pink Floyd's "On The Run" seamlessly fitting in the middle of the composition of Phish's "You Enjoy Myself". Perfectly placing Phish's "Sand" into the groove of The Talking Head's "Slippery People". Segued collections from all three acts such as Run Like Hell > Making Flippy Floppy > Piper > Run Like Hell or Mike's Song > Have A Cigar > Once In A Lifetime > Weekapaug Groove. These ideas are the spirit behind Pink Talking Fish.
The story is ever evolving. The experience is always exciting. Come join Pink Talking Fish for the ultimate fusion tribute and celebrate the love of this music in unique fashion.
Band Website: www.pinktalkingfish.com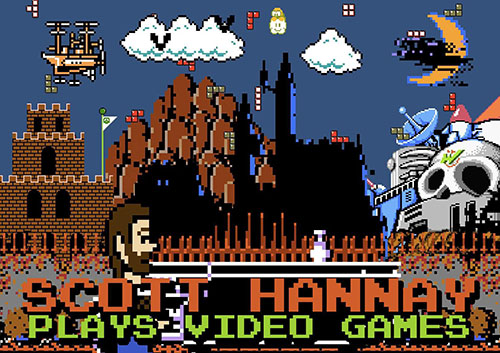 From the cold frozen tundra of upstate New York comes a musical hero unlike any other.  Scott Hannay (Mister F, Capital Zen) presents Scott Hannay Plays Video Games, a musical interpretation of 8-bit madness and video games soundtracks.  Scott Hannay Plays Video Games Multiplayer Edition features a rotating cast of video game loving, musically inclined masters all trying to level up.
As a young boy, Hannay cut his teeth on his family's piano by gingerly plunking out notes to his favorite video game tunes.  By his teen years, he was obsessed with MIDI files, bought some cheap software and began transcribing video game soundtracks like Mega Man 1, 2, 3, Contra, Mario 1, and Zelda 1.  Transcription gave way to recording and recording ultimately led Hannay to learn guitar, bass and keys. All of which gave way to Hannay becoming a working a musician.
Hannay's skills behind the keys has lead to sit-in with a laundry list of artists including Umphrey's McGee, Twiddle, Dopapod, Turkuaz, Pink Talking Fish, Aqueous, The Werks, Mihali and Frends, Particle, and Kung Fu.
And your parents told you playing video games wouldn't led to anything?
Band Website: www.facebook.com/scotthannaymusic