March 2, 2018 8:00 pm - 1:00 am
Putnam Place, 63a Putnam Street, Saratoga Springs, NY 12866
Doors: 7:45pm
Show: 8:00pm
Ages: 18+ (note: there is a $5 surcharge for attendees under 21)
Tickets:$48 Day of Show
* The online pre-sale period for this show has ended.  All remaining tickets will be available at the door and will be sold on a first come, first served basis.
The music that Wyclef Jean has written, performed, and produced — both as a solo superstar and as founder and guiding member of the Fugees — has been a consistently powerful, pop cultural force for over two decades.   
In 1996,  
the Fugees released their monumental album
The Score
, which inspired notoriously prickly rock critic Robert Christgau to write:
"so beautiful and funny, its courage could make you weep." The album, created in Wyclef's studio 
in his
uncle's basement
in New Jersey, hit No. 1 on the
Billboard 
chart, spawned a trio of smash singles (including their indelible reinvention of Roberta Flack's 1973 ballad "Killing Me Softly"), and is now certified six times platinum. But Wyclef, a child prodigy with a wealth of musical influences from jazz to classic rock to reggae, resisted the pressure to duplicate the sound and style of that masterwork. Instead, he launched himself as a producer and solo artist whose work drew from an innovative and eclectic palette that included elements of
pop, country, folk, disco,
Latin, and electronic music.
"I just keep moving," he says today. "If I didn't keep moving after 
The Score
, y'all wouldn't have had the biggest pop song of all time." Wyclef is referring to Shakira's chart-topping single "Hips Don't Lie," which he co-wrote, produced and is featured on. That 2006 blockbuster climbed to No. 1 in 20 countries including the U.S. — a crowning achievement atop a nearly unprecedented run of hits that include Wyclef's own "Gone Till November," "Ghetto Superstar" (Pras feat. Wyclef Jean), Carlos Santana's No. 1 single "Maria, Maria" (featuring Jean and Product G&B) and the late Whitney Houston's "My Love is Your Love." "The only record that captures Whitney, her daughter [Bobbi Kristina], and Bobby Brown all on one song," Wyclef says of it.
Wyclef has been rewarded for his creativity and adventurousness with three Grammy Awards, a spot on the cover of Rolling Stone 's special "Top 50 Hip Hop Players," and the opportunity to make music with such legends as Michael Jackson, Queen, Mick Jagger, Paul Simon, Earth, Wind & Fire, Kenny Rogers, and Tom Jones. As a solo artist, he has released six albums that have sold nearly nine million copies worldwide, including his 1997 debut The Carnival and 2000's aptly titled The Eclectic: 2 Sides II a Book, which even turned wrestling superstar/action hero The Rock into a pop star with the international hit single "It Doesn't Matter." Through it all, Wyclef kept an ear cocked for new talent. He helped launch Beyoncé's career with Destiny's Child's early hit "No, No, No."
While it's been eight years since his last studio album, Wyclef has not abandoned his dedication to sonic excursions.  His new album the
Carnival III: The Fall and Rise of a Refugee
, features contributions from Emeli Sandé, Supah Mario, The Knocks and Lunch Money Lewis.  
T
h
e
a
l
b
u
m
w
a
s
r
e
c
e
n
t
l
y
n
a
m
e
d
o
n
e
o
f
t
h
e 
"
2
5
M
o
s
t 
A
n
t
i
c
i
p
a
t
e
d
A
l
b
u
m
s
" 
of the fall by Billboard.
Deeply rooted in R&B, Jazzy Amra draws inspiration from and immerses herself in the 1990's and 2000's classics such as TLC, 112, Boyz II Men, Donell Jones, Brandy, Aaliyah and Missy Elliot, appreciating the feel of hip-hop over R&B beats, a style she hopes to reflect in her own music. With a goal to reach beyond her R&B roots, Jazzy envisions herself breaking into multiple genres, connecting to the masses, and using her music to uplift the lives of those in similar situations.

From her early beginnings of watching her mother sing 1990's classics to her, to the self-doubt she experienced with her music, her journey has brought her to a place full of inspiration and opportunities as she works beside the Heads team, continuously gaining invaluable knowledge from the people she encounters, and learning to trust the process.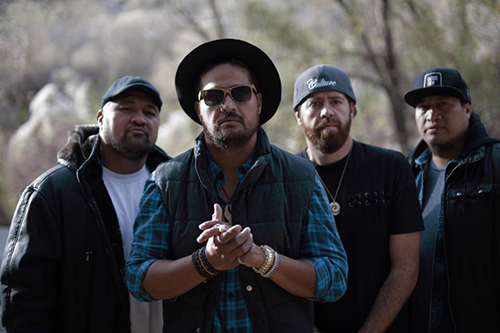 Culture Crew is an acoustic soul pop band with island vibes who lead with a movement. We aim to impact the world through the collision of the two most influential universal languages; music and love. We are a group that promotes a CULTURE of love, belief, happiness and living authentic to yourself. I AM. YOU ARE. WE ARE. BE LOVE. BE YOU. Schultz and Watene are like us; they have faced their fair share of struggles and heartbreaks but it is through those moments that they were able to rise up and are now able to influence and inspire others through their music. They call themselves Culture Crew because they create a culture of love into brands, events and every situation they cross paths with love and acceptance.
Beards is a hip hop trio from Portland Maine that's comprised of songwriter producer vocalist and multi-instrumentalist Dave Gutter (Rustic Overtones / Paranoid Social Club), and MC's Thommy Kane (formerly Poverty) and Shane Reis.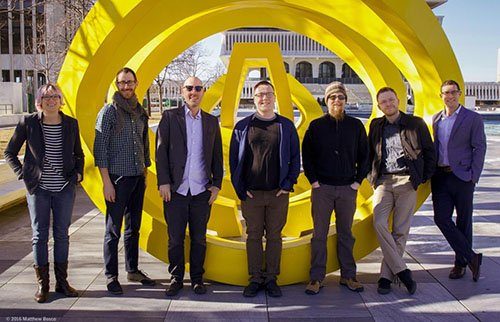 Victory Soul Orchestra is an eight piece afro-jazz/funk/soul band from Albany, NY.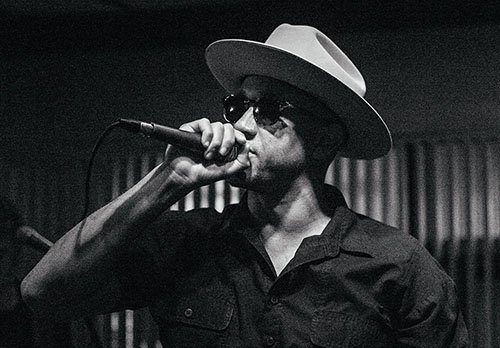 Decora is a hip hop artist, DJ, and performance poet based in New York's Hudson Valley. He is best known for his unique brand of composition, which unites a folk music ethos with hip hop for social change. Since his debut album "Bread and Oats" in 2015, Decora has shared bills and stage with T.I, DJ Khalid, Fat Joe, Meek Mill, Lauryn Hill, Lenny Kravitz, Kaytranada, Saul Williams and Run DMC to name a few. 2016 proved to be a successful year as Decora curated large productions intertwining performance and visual arts centered around his music. After performing across the U.S. and Canada, headlining a festival in the Pacific Northwest, interviewing for MTV and NPR, Decora received rave reviews by the influential media publications such as Highsnobiety, Chronogram, Upstater and AfroPunk. Decora completed 100 concerts in his 2017 world tour is already, headlining 4 festivals and selling out Lincoln Center with his second album entitled, "Beyond Belief".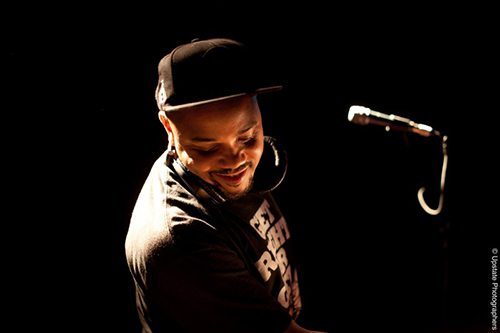 DJ Trumastr being held hostage by two turntables and a mic….DJ Trumastr is an international touring DJ based out of Albany, New York. Infused with a rich knowledge of music, this creative innovator spins infectious blends that transcend both cultural and generational boundaries. Although mostly inspired by the classic sounds of Jazz, Funk, Hip Hop, R&B and Soul, DJ Trumastr's skill on the decks knows no limit. A master of versatility, this DJ/producer can rock any party from small private events to the big stage.