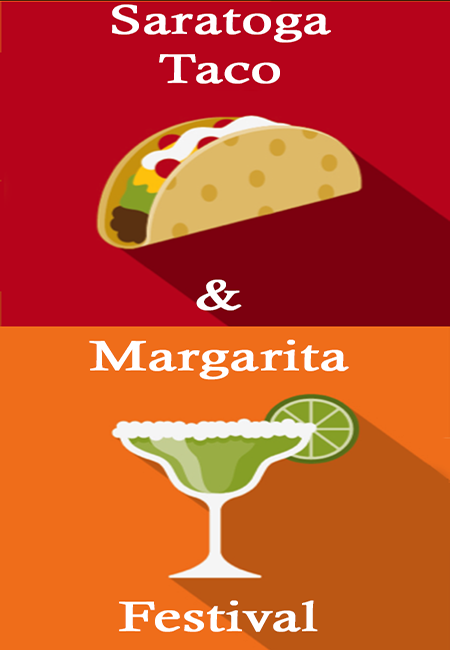 May 4, 2019 2:00 pm - 6:00 pm
Putnam Place, 63a Putnam Street, Saratoga Springs, NY 12866
Time: 2:00pm – 6:00pm
Ages: 21+
** Click Here to Purchase Presale Tickets **
Come by Putnam Place for the Saratoga Taco & Margarita Festival registration party!  We will be serving up $2 Tacos from Spring Street Deli, $3 Labatt specials, $4 Pura Still and $5 Margaritas!  DJ XXX Will be spinning the beats for the afternoon.
Part Bar Hop, Part Foodie Fest! (10) Bar/Restaurants, chef inspired tacos, signature margaritas, live music & all your festive friends! Celebrate Cinco de Mayo in style, with this taste-full touring event, arriving for the very first time, Sat May 4th in Saratoga! Presented I Tequila Espolon I Labatt Blue & Blue Light I Labatt Blue Light Lime I PURA Still
** ON SALE WED 3/27 at NOON **
($17) 10 Person Group Rate
($18) 4 Person Group Rate
($20) Early Bird – First 200
*All Ticket Levels Include :
(1) Wristband Good for Exclusive Taco & Margarita Specials At Select Venues – (1) Margarita Map – (1) Koozie – (1) Entry Into Grand Prize Giveaway Contest
Registration (2 Sites)
Putnam Place (Registration 2:00-6:00PM ONLY)
Harvey's (Registration 3:00-5:30PM ONLY)
*All participants must register at Harvey's OR Putname Place for wristbands, maps & freebies. If you are unable to make 3:00-5:30pm registration, you can send someone to pick up your items with your tickets at either location but it must be within this time frame.
Venues
Putnam Place (Registration 2:00-6:00PM ONLY)
Harvey's (Registration 3:00-5:30PM ONLY)
(4) Labatt Blue Summer Cooler Bags
(4) Tickets To The Oak Hill Senior PGA Championship
*All Participants eligible for grand prize giveaways, winning groups will be selected on site. Labatt cooler bags will be awarded the most festive (4) individual person outfits. PGA tickets awarded to to the most festive (4) person group outfits.
*The Taco & Margarita Festival experience is a very active celebration. Participants should expect a completely interactive event with hundreds of friends, live music & full venues. Please note these are NOT sampling events. With and only with the official event wristband will participants receive the included registration items and $2,$3,$5 specials (up to 60% off standard Saturday pricing.) Most BUT NOT ALL venues will feature tacos, (some do not have kitchens), many will be catering in $2 tacos specifically for this event. Taco stop venues will be clearly marked on your event map including all food/drink specials. If you are looking for a casual cinco experience, visiting just 1 or 2 venues, this is not the event for you. If you are looking for a multi-venue, fun-filled, group festivity, you can one day tell the grand-kids about, we've got you covered!