October 1, 2022 7:00 pm - 12:30 am
Putnam Place, 63a Putnam Street, Saratoga Springs, NY 12866
Doors: 7:00pm
Ages: 18+
Tickets: $10 Advance / $12 Day of Show
** Click Here to Purchase Tickets **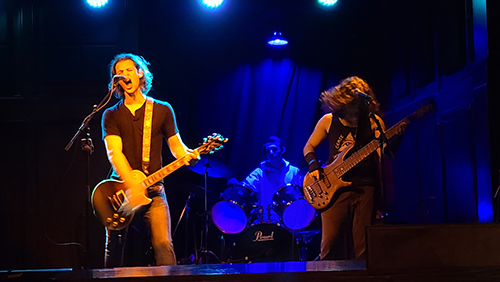 Man Must Explore is an Experimental Rock trio based out of Albany, NY, originally started in 2019 to push musical boundaries through their signature cocktail of post punk and blues influences. With musical themes ranging from the infinite cosmos to shadowy depths of the human mind, they embody the words spoken by astronaut David Scott on the Apollo 15 mission; "I sort of realize there's a fundamental truth to our nature, Man must explore . . . and this is exploration at its greatest."
Man Must Explore is lead guitarist and vocalist Ryan Treen, bassist and vocalist Jacob Freedman, and drummer Ross Broady.
Website: www.facebook.com/ManMustExploreBand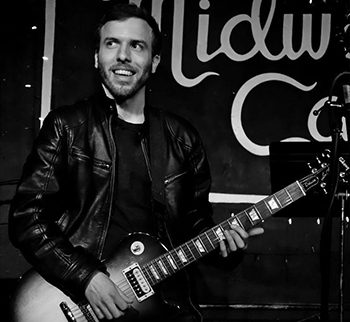 Tom Maroon is an Albany-based singer-songwriter and producer, who's music incorporates elements of  Indie rock, folk, trip-hop, jazz.
Website: www.tommaroon.bandcamp.com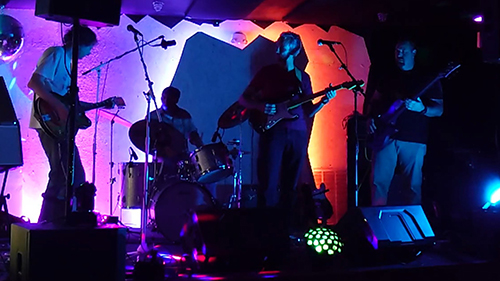 Mod Fiction is an independent alternative rock band formed by singer, guitarist, and song composer Kevin Gadani and drummer Greg Gadani in Albany, New York in 2011.​
In 2011, before they recruited a bassist, Greg and Kevin began rehearsing a dozen or so original tunes Kevin had written, including a few that were left over from his previous band, The Relics. Mark McCarty joined the band on bass soon and they rehearsed their original material relentlessly, with the intent to immediately begin gigging and recording. Along with the songs that ended up being on their first full-length LP "Come Back Down", their live set also consisted of handful of covers, including Neil Young's "Like a Hurricane" and the Sex Pistols "Submission." 
​
The LP "Come Back Down" was recorded within a few months at DMS Studio, in Clarksville, NY. The album contains 1960's garage-rock riffs and melodies combined with the punch of early 90's alternative rock. "So What?", the album's opening track, begins with a burst of 'grungy' guitars and drums that lead into a Beatle-esque woven vocal melody and a tambourine, sing-along chorus. "Startoned" employs chimed rhythm guitars and fuzzed-out lead guitar solos combined with jazzy, off-kilter drumming. "Cindy Froze", a wonderful pop song (yet lyrically spooky), is led with a fun12-string hook and more Beatle-esque melodies and harmonies.
​
In the summer of 2012, the band agreed to an informal recording and distribution deal with Hollywax Records.. Hollywax Records financed the recording and promotion of Mod Fiction's 2013 EP "Hoax" and Kevin's solo LP "Spectator's Blues". The recording of "Hoax" began just weeks after bassist Mark McCarty's departure from the band. Though the EP contained only four tracks, it was well received by a few music critics in the United States and Europe and the band received an invitation to perform in Europe for a short tour to promote the EP. Unlike the single off of their first album, which received minimal airplay, the single off "Hoax", "Losing Interest", ended up on the WEXT 97.7 Top 20 songs of the year. "Losing Interest" is pop song that could fit into a lot of categories, with its psychedelic swirling fuzz guitar hook, another attempt at Beatle-esque vocal melody, and the extended, improv jam outro. The three remaining songs on "Hoax" were not as pop-radio friendly. The opening track "Quit Stalling" has a sludgy, catchy groove that might remind some of something off an early Sub-Pop compilation. "Silence in Stereo" mixes a range of diverse musical ideas.   It' s waltzing verses are haunted, drenched in acid-allegory, a pre-chorus and chorus that seem to conjure up the black magic musings of Led Zeppelin and Black Sabbath, and an outro that pushes the song to its farthest limit. ​
Around the time "Hoax" was recorded, the band recruited Peter Monaco to play basss. With replacement of Pete on bass, their live performances began to include more improvisation and reinvention to their sets. 
​
Leading up to recording their third collection of songs at DMS Studio in the summer of 2015, the band gigged and rehearsed consistently, playing more previously unreleased songs and reinventing older tunes. At about this time they also parted ways with Hollywax Records and planned to release the next album without the label. "Psyrcles", as it was titled, was to be a five song EP. Instead, the songs recorded were released individually, at first. Amateur music videos were produced to promote the band online as well. The first song to be released, "Something Flew Over My Head", is sort of emulating to the quiet side of The Velvet Underground. "Last Exit Paranoia Blues" is a heavy psychedelic blues. "So You Want to Be Free" psychedelic pop song with funky drums and bass and layers upon layers of fuzz pedal guitars and Wah-Wah pedal effects. "Soporific Sea" has mellow, lazy-day versus punctuated by swirling slide guitar. The title track, "Psyrcles", is an effort in Eastern leaning minimalism. Hand drums and slide guitars drone on for around ten minutes. The EP includes a sixth song; an avant garde, Tascam 4-track recorded song similar to the final song on "Hoax". After the recording and release of these songs in August 2015, Peter Monaco left the band and was replaced by Nick O'Brien. O'Brien was involved in multiple bands, most notably Real Blue Sky, so he was brought into the band initially as "gigging bassist" because of his other commitments. The band ended 2015 and began 2016 with a few gigs with O'Brien on bass.
In November 2019 they released "Severance", a new album. Recorded in their respective home studios, it is a sound collage of psychedelic garage rock, spacey guitar and drum patterns,  a little political jabbing (Free Roger Stone), and a musical ode to Neil Young and Crazy Horse (Severance). All the instruments on this album and it's follow up are played by Greg and Kevin. The majority of the songs were spawned from long jam sessions they had throughout 2017 and 2018, most notably "White Walls"; a catchy Spacemen 3 type drone riff with intertwining lead guitars and a thunderous chorus, ​
In December 2020 Mod Fiction released a new EP "Devil Take It", a 5 song collection that paints a similar, but maybe more psychedelic sound than the 2019 album "Severance" and was recorded in similar fashion their our home studios. Kevin began recording the basic tracks sparsely in the spring of 2020 and finished them off by the fall, and then mixed and mastered them before the new year.  The opening track "Tuned Out" is somewhat of a waltz, with intertwining lead guitars and crashing drums, in a similar spirit as  "Satori". "Blue Oblivion" is an Iggy Pop inspired rocker that owes a lot to the drumming to give the song a unique rhythm. "Happy Ghosts #1" grew out of a riff they had been informally jamming on for some time. It has an early Pink Floyd sound, with its echoing slide guitars, wah-wah heavy chorus and carnival keyboard outro, in which Greg introduces the space flute against the wah-wah lead guitar. 
In late 2021 Mod Fiction began rehearsing for live performance with a new lineup, adding Mark Wolfe on guitar and Clayton Rosen on bass. Playing mostly newer tunes, they had their first show of the year in June of 2022 and they are eager to continue to perform their music live for your enjoyment.
Website: www.modfiction.wixsite.com/mysite
​
Wyatt Stockwell was born on a farm 7 miles from Saratoga. As a child, Wyatt loved music and learned trumpet in school and also sung in a choir. At 12 year old, Wyatt picked up a guitar and composed his first songs. He later joined the Army and played a 12-string wherever he was stationed – in Texas, Mexico and Germany before coming back to New York. Wyatt has been playing and composing since 1969 and since 2010 has picked up drums and bass as well. He is a member of The Plan-T Band and has released 2 albums to date.