May 7, 2022 6:00 pm - 11:30 pm
Putnam Place, 63a Putnam Street, Saratoga Springs, NY 12866
Doors: 6:00pm
Derby: 6:45pm
Show: 8:00pm
Ages: 18+
Tickets: $10 Advance / $12 Day of Show
** Click Here to Purchase Tickets **
Admission will be free for the Derby viewing party from 6:00pm until 7:30pm, after which you will need to purchase a ticket if you are staying for the concert.
Come join us for a special Kentucky Derby Viewing Party followed by performances by Ryan Clark and Jennie Angel.  We will be showing the race on the big screen and there will be Mint Julep and Bourbon tastings by our friends at Springbrook Distillery.  Anna Gorelick will be selling jewelry throughout the evening.
Hailing from New York, pop singer-songwriter Ryan Clark is making his imprint on the music scene, opening for artists like O.A.R., 98º, David Nail, and an impressive 250 plus shows under his belt. Clark recently released his highly anticipated EP, Trust and you can trust that he hit all the right notes. Opening up his vulnerable side has been a hit with the ladies as they swoon to every melodic twist and turn hoping to find someone who can love them the way Ryan is falling in love on this EP. He's the all-American guy that has been able to cross pollinate Sam Hunt, Ryan Cabrera, John Mayer into one unique upbeat pop EP. He's not like anything else in pop/soft-rock music right now, he's blended genres into an unheard of space that makes you feel good while falling in love. Clark is set to continue touring throughout the rest of 2022, along with promoting his latest collab with voice alum, Jesslee called My Way. His new record Familiar Sessions is set to come out next year. 
Website: www.ryanclarkmusic.com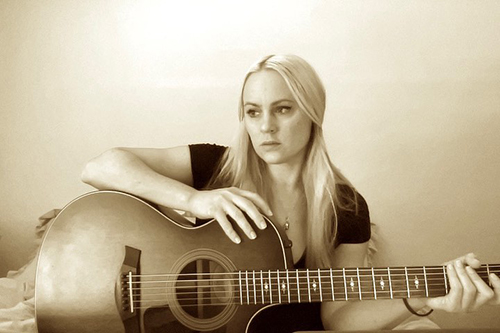 Jennie Angel was nominated by the Josie Awards in Dollywood as "female rising star of the year" for modern country music and a songwriting achievement award for her new single "Move On". Check out "Move On" on Spotify, it's currently being played all over the world on independent and bigger radio stations (Froggy 100.3, WRWD, The Wolf).
Jennie was born in Augusta Georgia and grew up being influenced by her parents love of Christian and Country music. Her love for old classic country music can be heard in her original songs, which sound more like pieces from that time in history. Jennie went through High School playing music on flute, tuba, piano and guitar and has been writing songs since she was 13 years old. In college Jennie would go play open mics, where her music was well-received by those in attendance.
Jennie has since decided to pursue her music career professionally and has formally released three singles as of October 4th. The response from her fans and the support of her friends, family and complete strangers has been humbling and have driven her to continue to strive for success in her music career.
Website: www.jennieangelmusic.com