May 6, 2022 8:00 pm - 10:30 pm
Putnam Place, 63a Putnam Street, Saratoga Springs, NY 12866
Doors: 7:30pm
Show: 8:00pm
Ages: 18+ (Note: $5 surcharge at door if under 21)
Tickets: $12 Advance / $15 Day of Show
** Click Here to Purchase Tickets **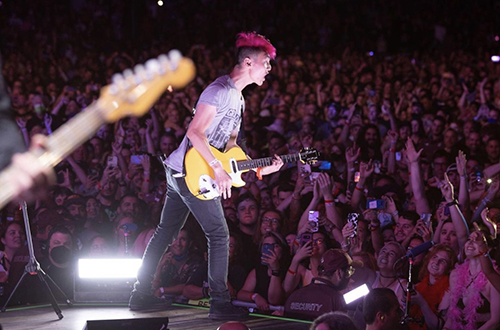 Born in New York City and raised in London, Theo Liao is the frontman and singer-songwriter for the explosive, young New York based punk rock band, Theo & The London Outfit. With his well-crafted songs, catchy hooks, and high-energy power rock live shows, he has been hailed as having "a sound that reflects brattish energy and focused musical smarts." In the summer of 2021, Theo electrified a sell-out audience of 40,000 at Citi Field when he played on stage with his heroes, Green Day. Theo plays guitar, bass and drums and has recorded and released his music under the guidance of SRP Records. In addition, Theo is also a gifted classical cellist and has won numerous prizes in regional, national and international string competitions including the International Grande Music Competition 2017, held in New York City. He currently attends Skidmore College.
Website: www.facebook.com/theoandthelondonoutfit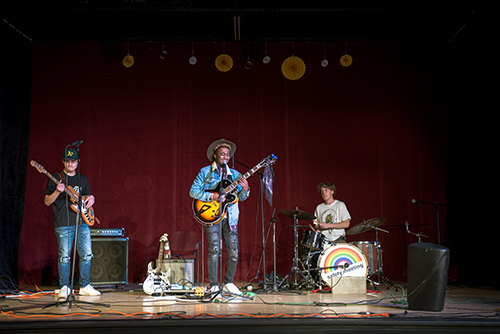 Celsius are the ramblings of Kelven Polite, a guitarist/bassist based in Somerville, MA. Pursuing a love for math rock, Celsius aims to incorporate textural guitar work with an ever-changing sense of rhythm, while paying homage to his Brazilian heritage and interest in jazz and progressive rock. Hoping to develop a unique sound, Celsius has donned the mantra of "making you feel rhythmically uncomfortable", and believes that there is a way to imbue his soft pop melodies into the intricacies of his thesis, allowing listeners to experience a wide variety of textures and emotions in just one sitting.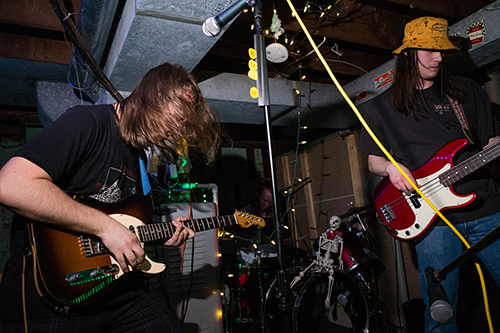 Grape Juice is an Alternative/Indie Rock band from Upstate NY