April 28, 2023 9:00 pm - 12:30 am
Putnam Place, 63a Putnam Street, Saratoga Springs, NY 12866
Doors: 8:00pm
Show: 9:00pm
Ages: 18+
Tickets: $17 Advance / $20 Day of Show
** Click Here to Purchase Tickets **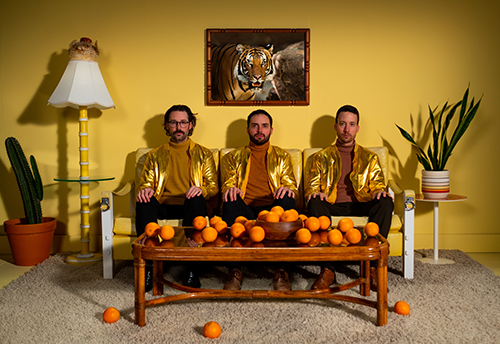 Four years after going on hiatus, Jimkata is back with a renewed sense of purpose and an extraordinary new album. Recorded in Syracuse with producer Jason Randall, Bonfires finds the trio digging deep and stretching their boundaries with bold, intoxicating arrangements fueled by swirling synthesizers and anthemic hooks. The songs here are at once modern and classic, blurring the lines between the organic and the electronic as they reckon with doubt, struggle, and perseverance in a search for truth and meaning. Like much of Jimkata's catalog, Bonfires delivers transcendence in tight, dancefloor-ready packages, but there's a sense of freedom at play that pushes the trio's performances to new emotional heights, a kind of liberation that can only come from learning to let go of expectation and embrace the moment.
"I think the time away brought us all more maturity, more patience, an ability to see the bigger picture," says singer/guitarist Evan Friedell. "We all gained a lot of perspective on life and the value of being in a band together."
Indeed, the heart and soul of Jimkata has always been the enduring bonds between Friedell and his longtime bandmates, guitarist/keyboardist Aaron Gorsch and drummer Packy Lunn. Pals since middle school, the three launched Jimkata in 2005 while attending Ithaca College, where they quickly found an audience for their relentlessly feel-good performances, which grew from local house parties to club, theater, and festival dates on the strength of a series of critically acclaimed albums. Popdose hailed the band's "bubbly sweetness," while American Songwriter praised their "organic chemistry," and Relix raved that the trio's sound "proves that rock-based music still has a place in the world of four-on-the-floor beats."
Website: www.jimkata.com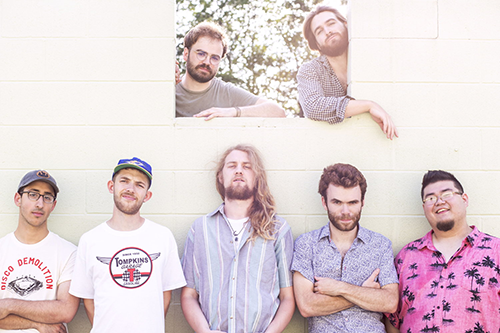 HANZOLO is a 7-piece band from Upstate New York, toting an explosive and emotional sound that mixes soul, jazz, rock, and funk. Their songs are dance-ably fun with thoughtful lyrics, backed up by a bright horn section.
HANZOLO won the EQX Battle of the Bands and opened Albany's annual Pearlpalooza music festival. The boys released their first album Table Butter in 2019 and followed it up with their second, HANZOLO, in the fall of 2021.
HANZOLO's music has been compared to table butter; Soft enough to spread, yet hard enough to keep its shape.
Website: www.hanzolomusic.com