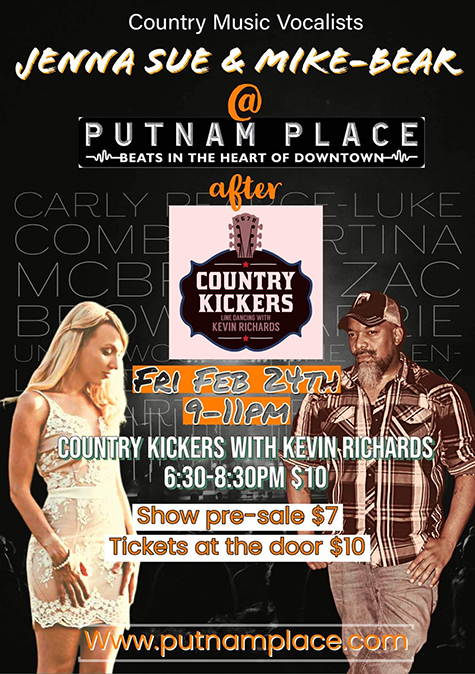 February 24, 2023 6:30 pm - 11:00 pm
Putnam Place, 63a Putnam Street, Saratoga Springs, NY 12866
Doors: 6:00pm
Line Dancing: 6:30pm – 8:30pm
Show: 9:00pm
Ages: 18+
Tickets (show): $7 Advance / $10 Day of Show
** Line Dancing = $10 at Door (includes admission to show)
** Click Here to Purchase Tickets **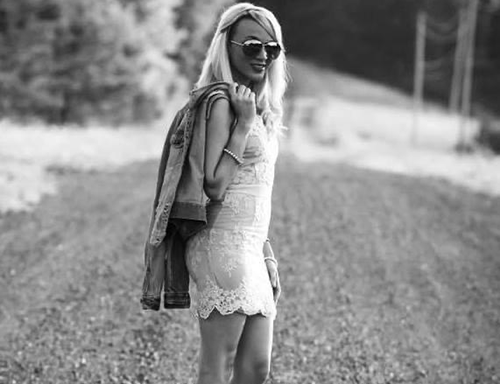 Jenna Sue is a country singer from Upstate NY. That isn't the only genre she can sing. She is very versatile. Some genres she performs are rock, classic rock, pop, blues. She has opened for various country artists that have come to the capital region such as Ingrid Andress, Maddie and Tae, Kaylee Hammack, Trent Harmon from American Idol , Granger Smith. Most recently she had the honor of opening for Randy Travis at the Charleswood Theater in Glens Falls, NY. This was arranged by Kevin Richards from 100.9 The Cat. 
She has performed with many bands and has her own duo, the Jenna Sue Duo. She is the NCMA Entertainer and Best Female Vocalist of the Year Nominee. She has done many National Anthem performances at the MVP Arena for the basketball season and also various locations for the race car season.
Website: www.facebook.com/JennaSueVocalist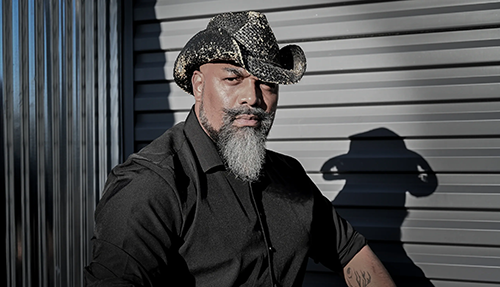 Mike-Bear, a full voiced vocal projectionist with eclectic musical influences and inspirations. A passionate harmonizing tenor ranging in soaring upper register with gritty amber tone and velvety refined control of low-end vibrato on every track. 
A soul-searching soul-sharing story teller groomed by the stylings of legends like the Clark Sisters, the Jackson 5, Oak Ridge Boys, Queen, Rascal Flatts, Lady A, Boyz II Men and Chris Cornell. Depending on the playlist or shuffles of the moment, Mike-Bear's influences span generations and all genre of songbooks. Bear strives to sing songs that evoke emotion and thought, holding nothing back. 
Diversity in his resume, performing with such exclusive groups as the Houghton College Choir, the Buffalo Philharmonic, the Syracuse Symphony Orchestra and opportunities as a National Anthem Singer for the Valley Cats and Utica Boilermaker Road Race and a multi-year regional singing competition favorite. Currently, "Mighty Mike-Bear" is co-lead vocalist, with the award winning party band Funk Evolution. 
Website: www.Mike-Bear.com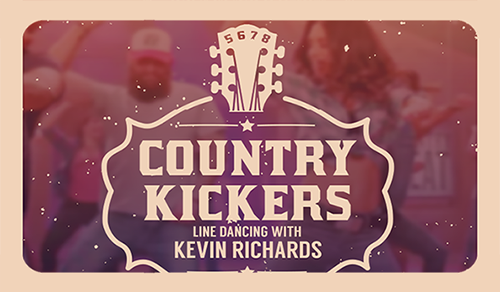 Come on down early for line dancing lessons with Kevin Richards & The Country Kickers from 6:30pm – 8:30pm.  $10 admission (paid at door) gets you in for line dancing lessons plus the show.
Kevin Richards is a Country Radio Broadcaster and Country Music promoter most noted for winning a national CMA Award as Medium Market radio personality of the year in 2006. In all, the Northeast radio veteran has earned 7 national Country Music Association (CMA) Award nominations since 2000, and one nod from the Academy of Country Music (ACM) in 2014.
Richards' passion and credibility in Country Music led to an invitation from the CMA to host and produce the CMA Heritage Artist Panels at the CMA Music Festival in 2013. Richards worked with the CMA to book, host, and produce a groundbreaking reunion of CMA winners from the 70s, 80s and 90s on the CMA Close Up stage at Nashville's Music City Center- an event Richards cites as one of his greatest contributions to Country Music.