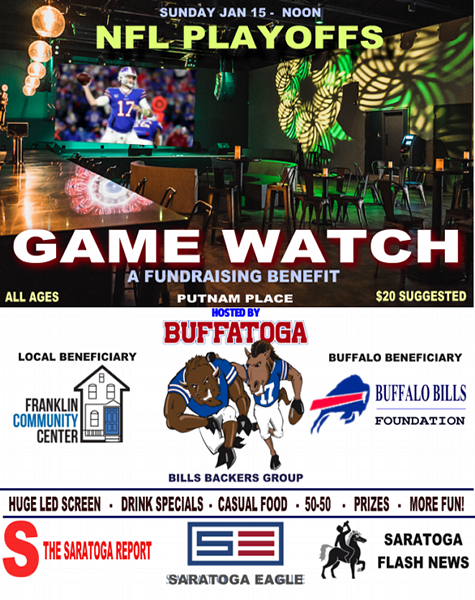 January 15, 2023 12:00 pm - 4:30 pm
Putnam Place, 63a Putnam Street, Saratoga Springs, NY 12866
Doors: 12:00pm
Kickoff: 1:00pm
Admission: $20 Suggested Donation (but any amount is appreciated)
Come watch the Buffalo Bills game this Sunday on the biggest screen in Saratoga and help raise money for  a great cause.
Watching the game at home is great, but watching the game with all of your friends and fellow Bills fans on our giant LED video wall with the sound cranking through our concert sound system is SO much better!
The event will feature drink special and food, as well as a 50/50 raffle, as we raise money for the Franklin Street Community Center and the Buffalo Bills Foundation.