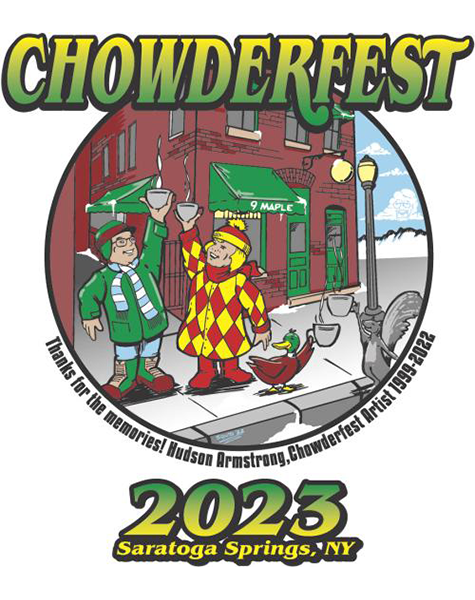 February 11, 2023 11:00 am - 7:00 pm
Putnam Place, 63a Putnam Street, Saratoga Springs, NY 12866
Doors: 11:00am
Ages: All Ages
Admission: FREE!!
Come join us for the 2023 Chowderfest featuring a Super Seafood chowder by chef Kenny Bourbeau. $1 of every $2 sample will be donated to the Saratoga PBA in honor of our fallen friend and assistant GM Chad Stevens.
This year's Chowderfest will also feature music DJ Dillon (11am-4pm) followed by a live performance by What? (4pm-7pm).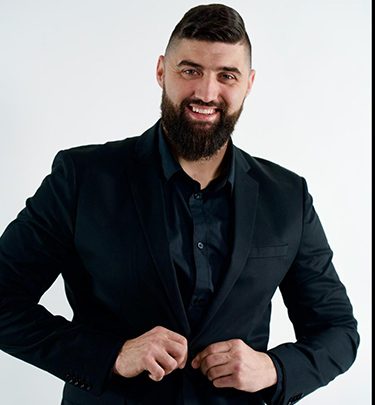 Dillon Robert got his start being a hype man for weddings. After getting scouted in a bar while performing and dancing, he quickly transferred those talents to his DJ persona. In his 7 years in the business, he has opened for entertainers such as DJ Pauly D, Kim Lee, Stoon, and DJ June. In the process of performing nightlife, he still was able to build and manage a successful wedding entertainment company. Whether he is performing at a club or at a wedding, he always "Wants to engage with the crowd and feed off each other's energy". Always being the life of the party has set him up to provide just that. While each event is different, his goal is to make it a great experience that people want to rave about afterwards and leaving them wanting more. His open format style allows everyone to enjoy his set and be involved when he dances with the crowd. While engaged musically and paying close attention to the crowd he says "It is so critical to anyone in my position to watch and see what the people respond to. If you can make them forget about any and all problems in their life, even if it's for a few minutes, that allows them to start having fun. That's my goal every time because when people are having fun, they don't cause problems."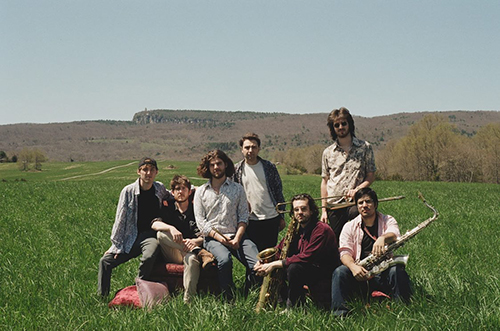 What? consists of Ryan Perrone on trombone, keyboard and lead vocals; Dan Steen on guitar; Jared Nelson on guitar, keyboards and percussion; Jeremiah Joseph Mahoney VI on bass; Alex Endres on drums; Russell Hartman on tenor and soprano saxophones; and Owen Moore on Baritone Saxophone.
With a growing following in the Hudson Valley, What? is known to bring high-energy, soulful grooves with their power-house horn trio each time they grace the stage. They have performed at notable venues throughout the area including The Colony in Woodstock, NY; The Falcon in Marlboro, NY; live on Radio Woodstock, and Arrowood Farm in Accord, NY. Their debut album, 'Lavender Lounge' is set to release on June 10th, 2022. They have a heavy catalog of originals and choice covers ready for the road, with a busy schedule ahead consisting of dates up and down the East Coast in support of their first release.
Website: www.what.band