December 3, 2021 9:00 pm - 11:45 pm
Doors: 8:00pm
Show: 9:00pm
Ages: 18+
Tickets: $10
** Click Here to Purchase Tickets **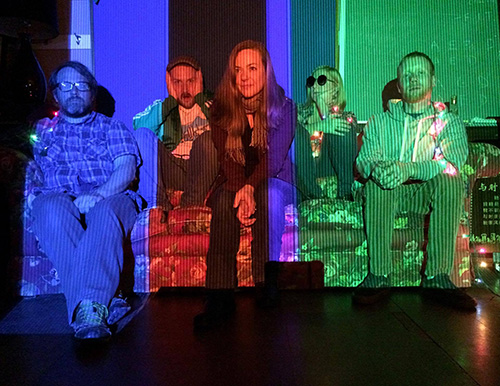 In early 2015, house music dj and dance music producer Jennifer Maher Coleman (DJ Jennifer Haley) and indie rocker Paul Coleman (Mount Mole, Sinkcharmer, Beaked Whale, The Operators) combined their aliases and their musical sensibilities to form Haley Moley. Moody synth and guitar rock over electronic beats ultimately blossomed into a full-on five-piece with the welcome addition of Andrea Kosek (aka DJ Goldeedust, keyboards) Pat Thorpe (of DJ duo Partyhorn, bass guitar) and Mike Broomhead (also of Partyhorn, drums.) With a high concentration of electronic, funk, and disco dj's on board as well as decades of rock experience steeped in atmospheric, dirty guitars, Haley Moley delivers a complex amalgam echoing these disparate roots and emerges refreshingly uncategorizable.
Website: www.haleymoley.com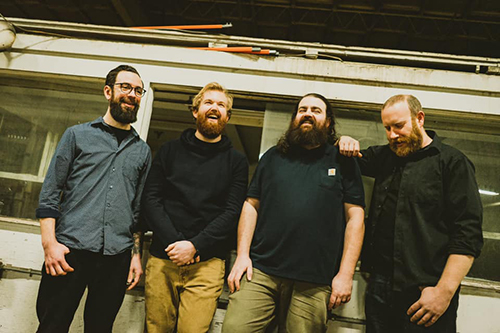 With lyrical grit, dynamic grooves, and atmospheric, yet driving melodies, Bendt has carved a distinctive sound into the face of modern rock. Formed in 2015, Bendt evolved out of the crucible of the Albany, New York music scene as a passion project between friends. Bandmates Matt Plummer (lead vocals/rhythm guitar), Carl Blackwood (lead guitar), John Longo (bass), and Cody Bingham (drums) work to craft a unique presence, one that draws from their individual musicianship and shared love of hard rock, alternative, metal, and funk. As Bendt's songs leap between soaring riffs and emotive screams, to unusual time signatures and bass-heavy flows, the band captures something that is universal while simultaneously personal and immediate.
Website: www.bendtmusic.com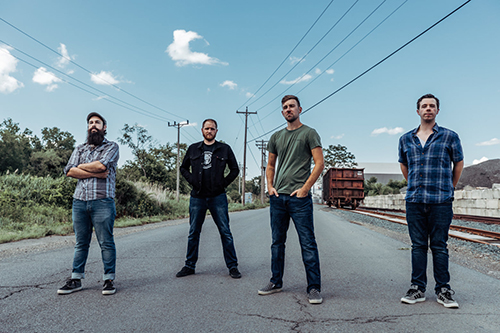 Hailing from New York's vibrant Capital Region, E.R.I.E. debuted with "Don't Wanna Live, Don't Wanna Die" on Mint 400 Records in September of 2020. The eleven-song full-length takes a contemporary approach to some familiar musical landscapes and gives them new life. Combining addictive progressions with alternative undertones, the record boasts an anthemic pop-rock aesthetic, with the integrity of an early 2000's basement or VFW hall. 
The project was born out of a tumultuous experience which resulted in an unexpected, three-day stint in the hospital. Late one night, songwriter TJ Foster's heart stopped on his bathroom floor, and he found himself on a hospital bed preparing for emergency heart surgery. Fighting existential introspection and difficult questions helped lay the foundation for a new project, dubbed E.R.I.E. as a mnemonic representation of his daughters' names. 
"Don't Wanna Live, Don't Wanna Die" was written and recorded at home, and mastered by Grammy-nominated mastering engineer, Mike Kalajian. Matt Delgado (guitar), Chad Flewwelling (drums) and Jordan Stewart (bass) joined Foster to complete the band's lineup, and together, they have been captivating the scene with their passionate, energetic performances ever since venues were finally able to re-open their doors.
Website: https://abandcallederie.bandcamp.com