October 6, 2019 6:30 pm - 11:30 pm
Putnam Place, 63a Putnam Street, Saratoga Springs, NY 12866
Doors: 6:30pm
Show: 7:30pm
Ages: 18+ (note: there is a $5 surcharge for attendees under 21)
Tickets: $10 at Door
FirstBourne is a four piece arena rock/power metal band from Boston, MA, USA formed in 2016. The band is Mike Kerr on guitar, Ven Thangaraj on bass, Ian Raposa on vocals and Joe Bertola on drums. Specializing in captivating hooks and masterful musicianship, the band aims to revive the glory days of guitar oriented rock with a mix of current musical tastes and trends. The name FirstBourne reflects the fact that all members are the eldest children in their respective families.
The band worked with Sony Brazil's producer and guitarist Jimmy Oliveira to create their debut full length, Riot. Following the release of their debut album, Firstbourne teamed up with endorsers JOYO Pedals and Chaser Records and embarked on a tour through China. These first shows outside of the US were a success, beginning with Chaser Records' Chaser Fest and ending in Zhuhai with over 2500 people in attendance.
Website: www.firstbourneband.com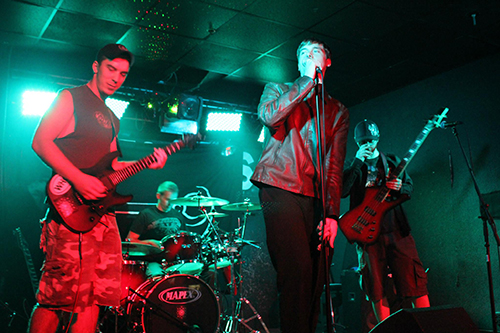 Upstate New York progressive metal act Lock 9 is comprised of Henry Fry (lead vocals), Joshua Hamelin (guitar), Brody Masterson (drums) and Tony Kill (bass, vocals). The bands tendency to branch into the different realms of music ultimately defies them from any definitive rock category. The vision that has grown within the band is also reflected by an onslaught of visual artwork that mirrors the intensity of their music. Their goal is to create a world of Art for their fans that visits all ends of the spectrum.
Website: https://lock9.wordpress.com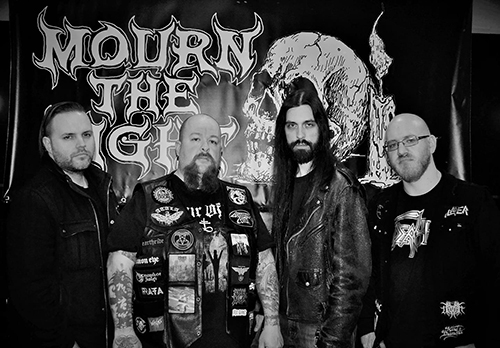 Mourn the Light are a Doom metal band from CT who write songs of doom and despair and deliver them in a catchy hook laden mix of classic Dio/Martin era Sabbath and Candlemass with a healthy dose of NWOTHM/classic/power/prog metal to round out their unique offering. Their debut EP "Weight of the World " has been embraced by critics and with the year 2019 Mourn the Light went on their first US tour en route to playing SXSW Stoner Jam 19 in Austin, TX, then back home to play at the New England Stoner and Doom Fest 2. Expect a Summer release of a split EP with Boston's Oxblood Forge and the recording of their first full length album later this year \m/
Website: https://mournthelight.bandcamp.com