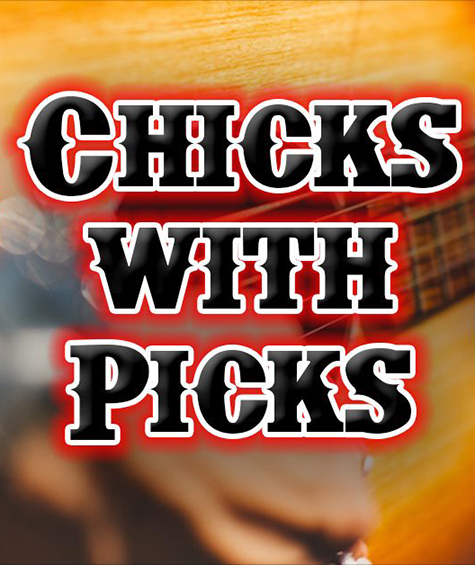 October 24, 2019 8:00 pm - 10:30 pm
Putnam Place, 63a Putnam Street, Saratoga Springs, NY 12866
Doors: 7:00pm
Show: 8:00pm
Ages: 18+ (note: there is a $5 surcharge for attendees under 21)
Tickets: $20 General Admission / $35 V.I.P. Tickets (includes meet & greet + 100.9 The Cat Swag Bag)
** Click Here to Purchase Tickets **
They say it's better to give than to receive. Well, why not both?
It's The Fourth Annual Chicks with Picks presented by Denooyer Chevrolet.  A great show for a greater cause with Caylee Hammack featuring Ingrid Andress and local favorites Jenna Sue and Renee from Skeeter Creek!
Proceeds benefit The American Cancer Society's Real Kids Wear Pink.  Chicks with Picks, an amazing acoustic event – with a purpose.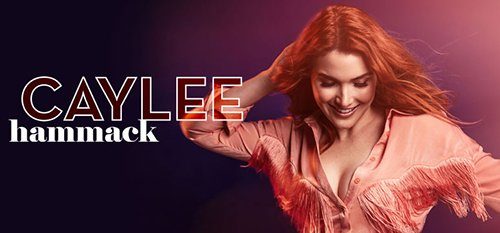 Over the past 13 years, Caylee Hammack has been paying her dues in smoky bars, opry houses, and music festivals around the United States. At 19 years old, she made the move to Nashville and started working for her future full time, writing every morning and singing every night down on Broadway to pay her bills. After 3 years in town and being accepted into the ASCAP's GPS Program, she landed her first major publishing deal with Universal Music Publishing Group and also won the prestigious ASCAP Sammy Cahn Award, putting her name down in history with other winners of this songwriting award, such as Lori McKenna and John Mayer. Currently co-producing her new project with her team, Caylee has also had songs placed in RAM truck advertisements, movies and shows such as Nashville on CMT Network.
Website: www.cayleehammack.com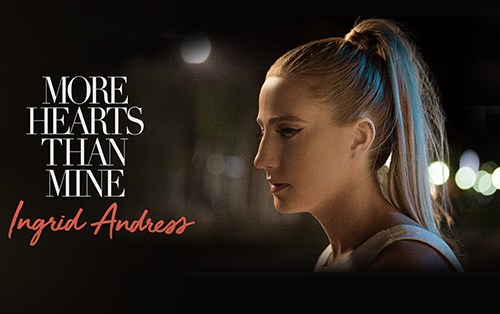 Now signed to Warner Nashville/Atlantic Records but originally hailing from Denver, Colorado, Ingrid Andress has been chipping away at expectations of herself, and her sound, since she was a young child. As good at sports as she was writing songs, Andress was born into a large family and homeschooled in her youth, growing up outside of the traditional definitions that apply to most kids – of what little girls are "supposed" to do, or how she was supposed to interact with the world around her.  Rolling Stone has applauded her "honest and heartbreaking" lyrics that she pairs with a vocal delivery described by The New York Times as "steady, calm, alive."
Website: www.ingridandress.com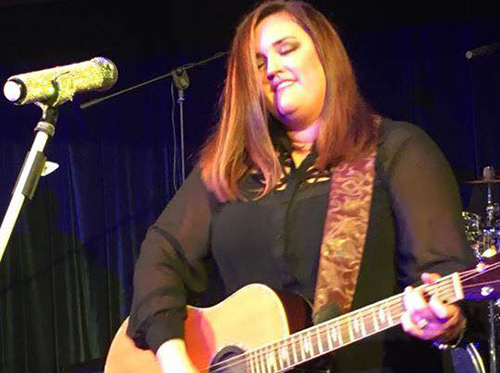 Renee Lussier-Ahl began singing on stage at age 8, then formed her band, "Renee Lussier & BranchWater" at age 14….entertaining audiences throughout the Capital Region and surrounding areas ever since! By the time she was 17, she had the extreme pleasure of sharing the stage with various national acts including Jimmy Wayne, Steve Azar, and CountryFest 2009 (Montgomery Gentry, Heidi Newfield, Jason Michael Carrol, Sara Buxton, and The Lost Trailers). North Country Music Awards Best Female Vocalist 2014-2016.
Website: www.skeetercreek.com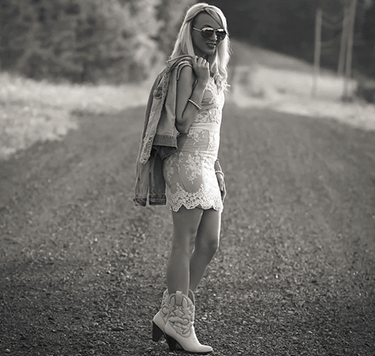 Jenna Sue is a vocalist from Upstate New York with more than 15 years of professional singing under her belt. Throughout her career, she has performed in country, rock, pop and wedding bands. As a teenager, she entered local singing competitions, quickly connecting with fans through her powerful voice.
In 2002 and 2003, she was named Capital Region Idol, a designation that took her twice to California. In 2004, she opened for WGNA's Countryfest where she sang the National Anthem before a crowd of 40,000.
In 2014 and 2015, Jenna joined The Sixties Rock Experience tour where she portrayed Linda Ronstadt, Dusty Springfield, and Lulu.
In 2016, she was voted Country Idol with 100.9 The Cat.
In 2018, she was nominated for Best Female Vocalist of the Year by the North Country Music Awards.
Jenna has opened for country music stars Charlie Louvin, the Eli Young Band, Granger Smith, Trent Harmon, Maddie and Tae, High Valley and Runaway June. She's also had the pleasure to meet Shania Twain, Lorrie Morgan, and American Idol finalist Kimberly Locke. Randy Jackson has praised her vocal talent. A country girl at heart, Jenna enjoys performing songs that keep her true to her roots. However, possessing a dynamic and powerful range allows her to cover other musical genres as well including blue grass, pop, and soft rock.
Jenna has supported her community by giving back to a number of local charities. She's twice been a guest on the Cerebral Palsy Telethon, and has recorded a track on an album for the Make-A-Wish Foundation. The CD was sold commercially at Borders Books. In 2017, she participated in an event to support the Special Olympics. In 2018, she donated her time to support our veterans and several Christmas toy drives.
Website: www.jennasuevocalist.com