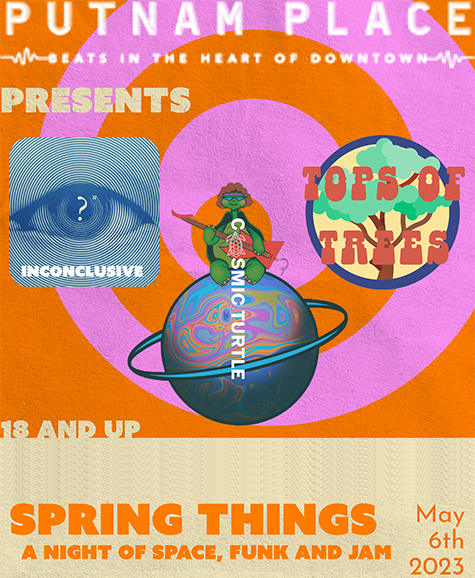 May 6, 2023 7:30 pm - 10:15 pm
Putnam Place, 63a Putnam Street, Saratoga Springs, NY 12866
Doors: 7:00pm
Show: 7:30pm
Ages: 18+ ($5 surcharge at door if under 21)
Tickets: $12 Advance / $15 Day of Show
** Click Here to Purchase Tickets **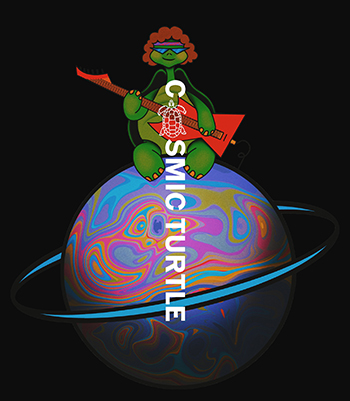 Cosmic Turtle formed in early 2022 at Skidmore College as a group of young musicians striving to bring live music back to campus in the wake of COVID restrictions. The resulting band has been playing their mix of pop, indie, and good old-fashioned rock n' roll on campus and in town ever since. Though their lineup changes a bit each semester as different students study off-campus, their high energy and commitment to having a good time remain strong.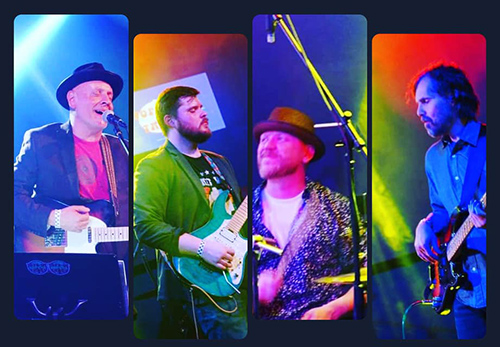 Funky, Soulful… Fresh
Tops of Trees is a newly budding original music group growing roots in Upstate NY. The band has a drum and bass focused vibe featuring a soulful horn section, fervent guitars and classic organ, pulling you by the waist into a melodic funk pilgrimage.
A modern interpretation of soulful music steeped in early R&B, funk and blues.
Join The Saplings and watch Tops of Trees as they pioneer a new age of music – Trunk Funk.
Be sure to check out part 1 of their new EP on their website.
Website: www.topsoftrees.com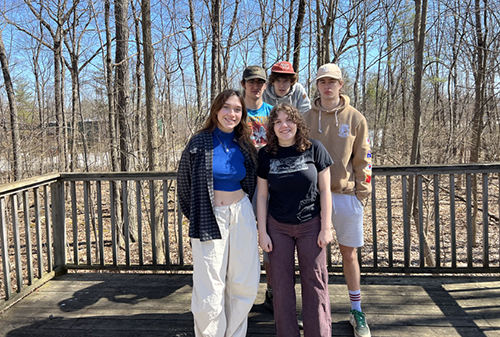 Inconclusive is a pop rock band from Saratoga Springs, NY. The band consists of Skidmore students Julia Henslee (Voice), Armant L'Heureux (guitar), Talia Gordon (keyboard), Owen Kitchel (bass), and Evan Robertson (drums). the band started only a few months ago after friends Julia and Talia jokingly threw the idea around, only to realize they were both serious. After a bit of asking around, Inconclusive was born. Even though most of the members barely knew each other, a strong bond was formed quickly through the group's collective love of music making.