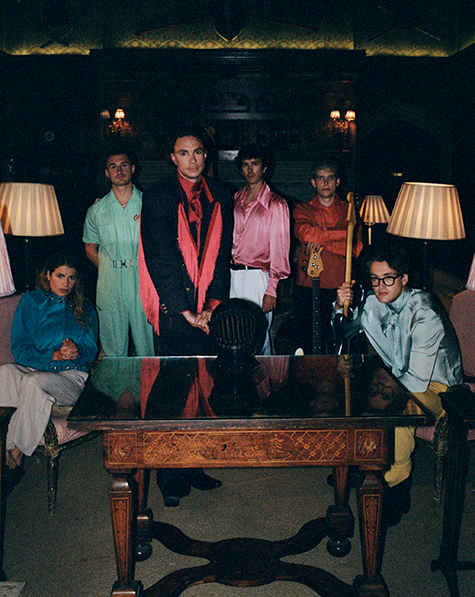 April 15, 2023 9:00 pm - 11:30 pm
Putnam Place, 63a Putnam Street, Saratoga Springs, NY 12866
Doors: 8:00pm
Show: 9:00pm
Ages: 18+
Tickets: $10.27 Advance / $15 Day of Show
** Click Here to Purchase Tickets **
Six-piece rock outfit, Sports Team, met at Cambridge University and quickly became standouts in the London scene on the back of their visceral and erratic live shows.
Their debut EP 'Winter Nets', produced by Dave McCracken (Ian Brown, Depeche Mode), was our darkly humorous introduction to their world, and served up line after cheeky line exploring the throws of young adulthood. Less than twelve months later their follow up single, 'Kutcher', was named BBC Radio 1's Hottest Record in the World.
Sports Team's 'M5', produced by Jolyon Thomas (The Magic Gang, Kendrick Lamar, U2) treads a uniquely English path, but one which now feels definitively theirs and is fixing to cement them as one of England's most exciting discoveries.
The band has been described as one of the most raucous, electrifying and chaotic acts in the UK. Coming up on the back of word of mouth live hype, drawing round the block queues to chaotic early gigs before releasing any music, the band have consistently set themselves apart with their intoxicating ambition. Their Mercury Prize nominated debut album Deep Down Happy (June 19th, 2020) delivered on all bold claims, and confirmed their place at the head of a group of young guitar acts. Fine-tuning their plan to ravish the charts, their songs are both affectionate and disdainful. Their single, 'Kutcher' (2018), was named BBC Radio 1's Hottest Record in the World. Overhearing Sports Team in the pub is what you hear in the songs. An endless back-and-forth with no give or take; a succession of vivid snapshots of modern day Britain and the follies, foibles and frustrations of youth. The band calls to mind a loving but fractious family, bickering one minute, weeping with laughter the next.
Gulp!, the highly anticipated new album from breakthrough British band Sports Team, is out now via Island UK/Bright Antenna. The new music has already begun to receive commercial and critical praise in the U.K. with Rolling Stone giving Gulp! a four-star review, proclaiming "Sports Team have set their sights on becoming the biggest band on the planet, and this ambition is on full show across this album of intoxicating, large-scale melodies… Sports Team's remarkable rise won't stop here," while DIY adds, "Sports Team are a band to be believed, in the flesh in the sweatiest venues or most golden fields, sun beaming down… a heft of new ammo for pint-flinging, mosh pitting chaos on the dancefloor." Dork furthers, "…a full-length that shows the depth the six-piece have always possessed… Sports Team are still dancing like everyone is watching."
Website: www.sportsteamband.com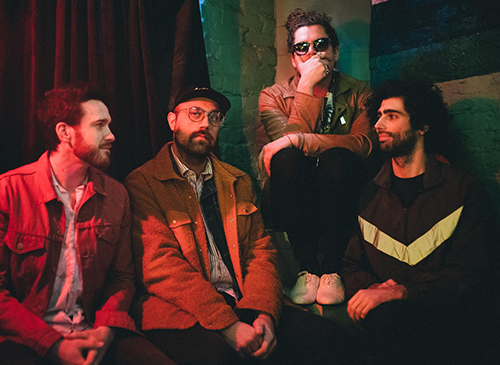 Precious Metals is alt-rock band out of Upstate NY, fronted by singer/songwriter J. Lee White
Website: www.facebook.com/preciousmetalsny