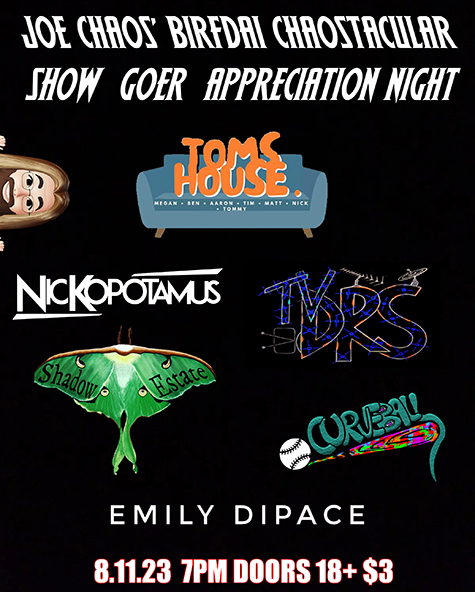 August 11, 2023 7:00 pm - 11:45 pm
Putnam Place, 63a Putnam Street, Saratoga Springs, NY 12866
Doors: 7:00pm
Ages: 18+
Tickets: $3 at Door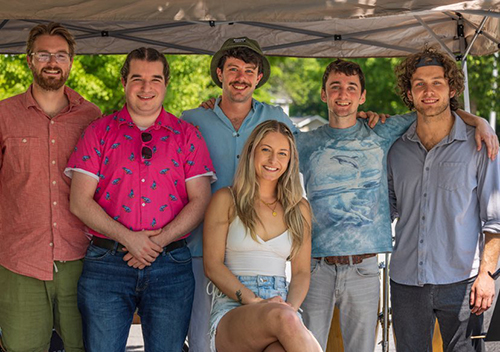 Tom's House is a group of 7 friends with very different musical backgrounds and styles from Upstate New York. Named as a homage to the space in which they grew together musically, they try to tap into the nostalgic feeling of "feel good" contemporary progressive rock, jazz and blues often associated with growing up as a kid in a musical household. Megan Goodwin (lead vocals), Tim Daley (guitar / vocals), Tommy Socolof (percussion / vocals), Ben Rowley (keys), Nick Willmart (drums), Aaron Cook (bass) and Matt Smith (horns) are your new family members.
Website: Tom's House Facebook Page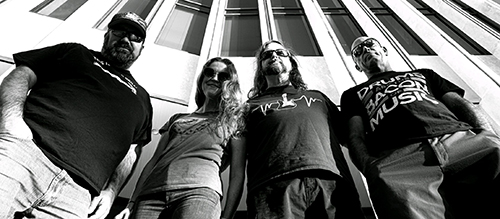 An eclectic juggernaut, Nickopotamus combines elements of rock, jam, funk, punk, groove, and zydeco to provide the listener with a visceral experience that will leave them singing along. Nickopotamus is a good-time/high energy live band that has been known to have just as much fun on stage as their fans do. Hailing from Albany, NY this 4 piece band is led by song writer/ guitarist Nick Souder.
Band Website: www.facebook.com/nickopotamuslive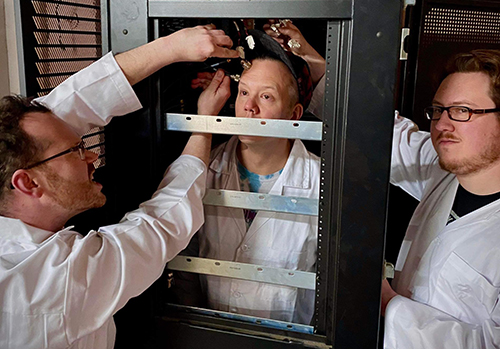 Funk/Jam band, TV Doctors operates as a trio of experienced professional musicians from Upstate NY who have come together with a shared desire to cure musical boredom wherever it exists with surgical precision.   
Website: www.facebook.com/TVDoctorsBand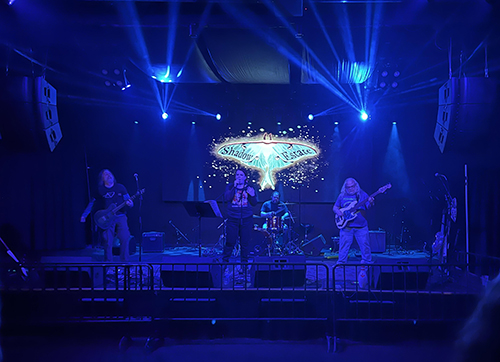 Shadow Estate is an Albany-based band playing music across the rock spectrum. The band consists of Steve Werthner (guitar), Chris Appel (bass), Chris Sousie (drums) and Agatha Lovelace (vocals).
Website: www.shadowestatemusic.com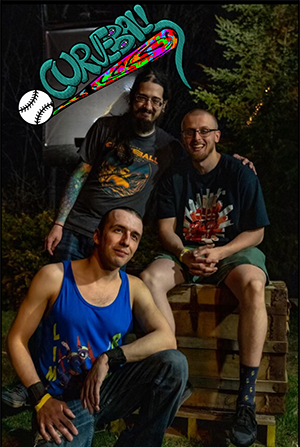 Get ready to be transported to another dimension with Curveball, the mind-bending psychedelic rock band that will blow your socks off! Led by the mesmerizing beats of William on drums, fueled by the electrifying riffs of James on guitar, and anchored by Liam's groovy basslines, our music is a wild journey through cosmic soundscapes. Join us as we push boundaries, ignite souls, and leave audiences craving more. Strap in and let Curveball take you on a sonic adventure that will leave you begging for an encore!
Website: https://curveballofficialb.wixsite.com/mysite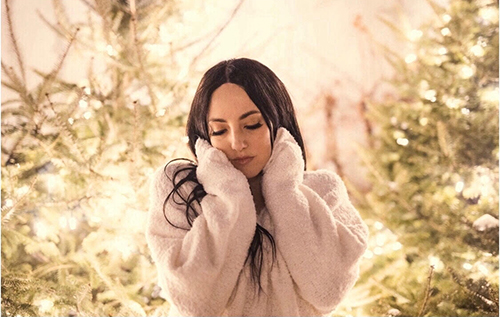 Emily DiPace is an American pop singer songwriter from Upstate New York. Emily is best known for her three albums and show titled the 11:11 Experience. Popular songs include Feels like Home, North Star, Sunset of my Dreams, 11:11, and Freedom. Born and raised in Albany, New York, Emily always loved music and had a deep connection to it. Each song she has written is infused with love and positivity and her intentions are in bringing people together through the music.
Website: www.emilydipace.com