May 21, 2022 9:00 pm - May 22, 2022 1:00 am
Putnam Place, 63a Putnam Street, Saratoga Springs, NY 12866
Doors: 8:00pm
Show: 9:00pm
Ages: 18+
Tickets: $10
** Click Here to Purchase Tickets **
With their sleazy antics of straightforward rock & roll, The Erotics bring forth their lyrical dealings of drinking, drugs, and all other arrays of political incorrectness, are the primary inspirations of this band, as heard on their 1997 debut full-length 'Born to Destroy' -2021 welcomes their latest slab of powerful, dirty, sleaze "Ride It To Death "
With more than a dozen releases, & 10 US & European Tours under their belts over the past decade, and songs placed in many major TV networks, THE EROTICS have and will always deliver un-apologetic dirty rock n roll….
Website: www.eroticrocknroll.com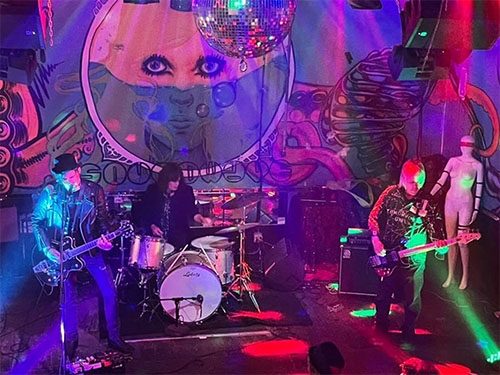 Dmitry Wild is a singer-songwriter from Hudson, New York, whose catchy, introspective, and melodic and at times cabaret rock creates a theatrical and improvised staged presence. As a front-man, Wild delivers with an idiosyncratic, riotous rebellion, which liberates the senses and stage-dives them into a celebratory pit of rock n roll.
– Manchester Review (UK)
Recently Dmitry Wild, has been actively releasing music throughout the pandemic, his first single "Don't Need Anybody" with Side B, "Summer of 21", received intercontinental love from UK, Latin America and Europe, which also was accompanied by an adventurous video of a man on a quest through life, his follow up single "Castle Walls" and a video recorded with Dmitry Wild and the Spells, which explored a deeper more gothic western sound.
Dmitry Wild and The Spells includes Tommy Love on drums, a local phenomenon from Albany, NY whose love for sixties and seventies made him not only a great singer, but also a very talented drummer, and a bassist Robert Paley who handled the lower frequencies, himself of the local Albany post-punk, goth scene.
Website: www.dmitrywild.com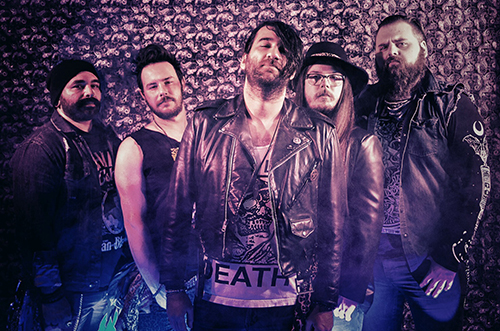 Joe Mansman and The Midnight Revival Band are a stark reminder of the authority of Rock and Roll. Where few bands still don the mantle, they carry the torch, combining attitude, swagger, colossal guitar solos, and boisterous lyrics into a crucible of classic rock, glam rock, blues, americana, and rockabilly.
Their new EP "Renegade", showcases the group at it's finest, employing a rich and dynamic change in pace that ethereally serves dramatic and memorable vocal hooks over a soaring landscape of guitars and keys, carefully weaving their way in and out of your soul like a fiery sermon. Their live shows take no shortcuts either. The band's riveting presence captures the room, and before long they have you nodding in accord saying "Long live rock and roll."
Website: www.themidnightrevivalband.rocks