August 7, 2022 4:00 pm - 7:00 pm
Putnam Place, 63a Putnam Street, Saratoga Springs, NY 12866
Show: 4:00pm
Ages: 21+
Tickets: "Pay What You Want"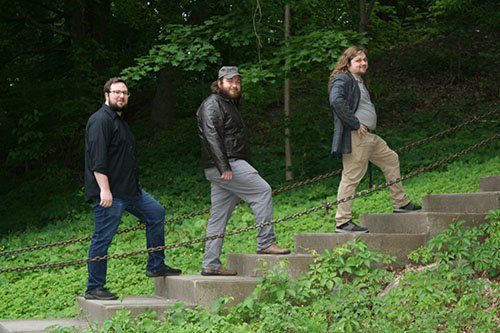 "You sound like Tom Waits beat up Billy Joel" – Fan at Desperate Annie's
The suits. The suave. The sax. Thanks! leaves audiences with a show to remember whenever they hit the stage. What started out as three guys in a basement, has continuously built into a theatrical, reflective and dramatic performance that moves fans of all ages.
The six-piece rock outfit features rhythmic piano, melodic bass lines, jazz-influenced drums and a tight three-piece horn line laced with a deep, soulful vocal and rocking lead saxophone. Dressed to impress, Thanks brings a touch of class each and every night, embracing the art of performance to create a show-stopping atmosphere.Fronted by multi-instrumentalist (piano, keys, saxophone) Andrew Grella and woven together by bassist Andrew DeWolf and drummer Ben "Chunk" Martin, the group embodies the collaboration of all three artists talents. The band has recently added a three-piece horn section to fill out their sound. Playing in venues up and down the state of New York, the bands reach has gone as far north as Glens Falls, NY and as far south as New York City. From dive bars to full stages, Thanks brings a palpable energy to the stage that is sure to leave an impression and entertain.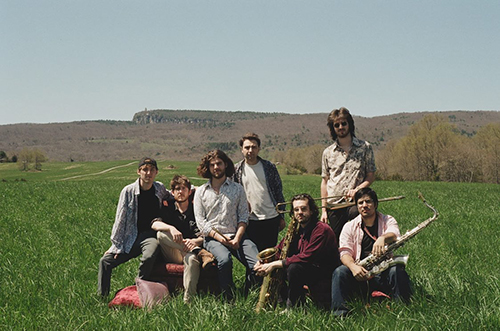 What? Is a funk septet hailing out of the Hudson Valley of New York. Drawing influence from the serene landscape of the Catskills that inspired the likes of The Band and Donald Fagan, What? bridges the gap between R&B groove and improvisational jam. Compared to the likes of Stevie Wonder, Lawrence, Phish and Snarky Puppy, What?'s eclectic taste in music lays the framework for a night that spans multiple genres. With a constantly growing following, What? is known to bring high energy, infectious melodies and soulful grooves with their power-house horn trio each time they grace the stage.
Website:http://what.band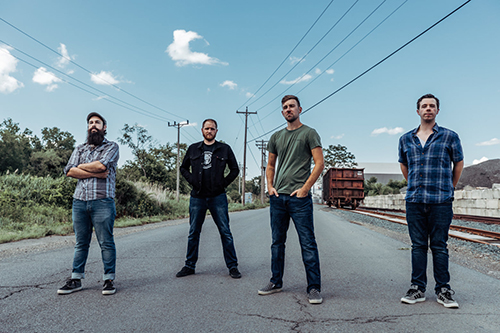 Hailing from New York's vibrant Capital Region, E.R.I.E. debuted with "Don't Wanna Live, Don't Wanna Die" on Mint 400 Records in September of 2020. The eleven-song full-length takes a contemporary approach to some familiar musical landscapes and gives them new life. Combining addictive progressions with alternative undertones, the record boasts an anthemic pop-rock aesthetic, with the integrity of an early 2000's basement or VFW hall. 
The project was born out of a tumultuous experience which resulted in an unexpected, three-day stint in the hospital. Late one night, songwriter TJ Foster's heart stopped on his bathroom floor, and he found himself on a hospital bed preparing for emergency heart surgery. Fighting existential introspection and difficult questions helped lay the foundation for a new project, dubbed E.R.I.E. as a mnemonic representation of his daughters' names. 
"Don't Wanna Live, Don't Wanna Die" was written and recorded at home, and mastered by Grammy-nominated mastering engineer, Mike Kalajian. Matt Delgado (guitar), Chad Flewwelling (drums) and Jordan Stewart (bass) joined Foster to complete the band's lineup, and together, they have been captivating the scene with their passionate, energetic performances ever since venues were finally able to re-open their doors.
Website: https://abandcallederie.bandcamp.com