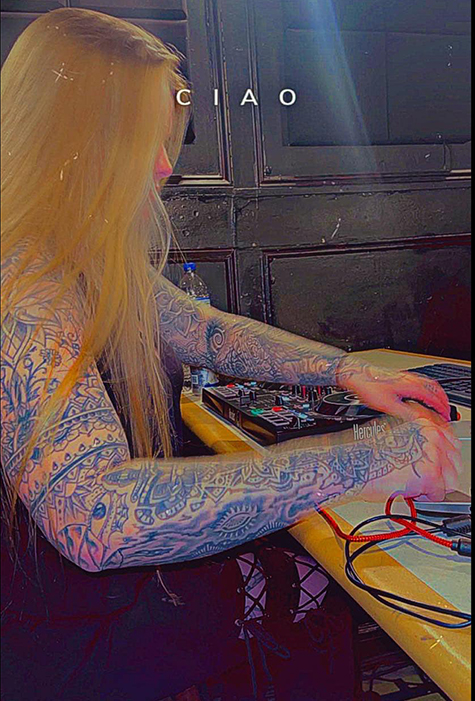 June 24, 2023 11:00 pm - June 25, 2023 3:00 am
Putnam Place, 63a Putnam Street, Saratoga Springs, NY 12866
Doors: 11:00pm
Ages: 18+
Tickets: $12
** Click Here to Purchase Tickets **
Come join us at Putnam Place on the first Saturday of summer for our Glow in the Dark Party! Good drinks and awesome people, right in the heart of Saratoga Springs. Free glow stick at the door for every party guest.
Jackie Parker is a purveyor of deep, infectious dance grooves and a feel-good atmosphere. Musician, producer, DJ, pianist, promoter, and music enthusiast alike, Jackie hails from Sunnyside, Queens NYC. Never afraid to go too deep, her emotive musical selections are her own therapy. When not performing, Jackie spends most of her time in the studio creating her own music. Though she appreciates playing in nightclubs, weddings, and special events, her love for music goes beyond the spectrum of mixing tunes.  As a producer, pianist, and promoter, she has found plenty of ways to express herself musically.
Having spent many years playing at major nightclubs from Manhattan to Albany, to Newark , to Hartford and everywhere in between, as well as DJing special events and promoting her own shows, Jackie has had a lot of time to develop her sound. For her, it's all about the mood and a deep, hypnotic groove… playing and mixing tracks that get you tapping your feet and nodding your head without even realizing it, regardless of genre, tempo, or style. LET THE MUSIC SPEAK FOR ITSELF.