July 21, 2023 9:00 pm - 12:30 am
Putnam Place, 63a Putnam Street, Saratoga Springs, NY 12866
Doors: 8:00pm
Show: 9:00pm
Ages: 18+
Tickets: $7 Advance / $10 Day of Show
** Click Here to Purchase Tickets **
Let's Be Dead is an 8-piece capital region supergroup consisting of some of the area's most active musicians; united in a mutual love for the music of the Grateful Dead.
The lineup:
Matt Griffin – Guitar
Karl Bertrand – Guitar
Connor Dunn – Saxophone
JP Hubbs – Keyboards
Evan Marre – Bass Guitar
Paul Guay – Drums
Sam Zuchinni – Drums
Angelina Valente – Vocals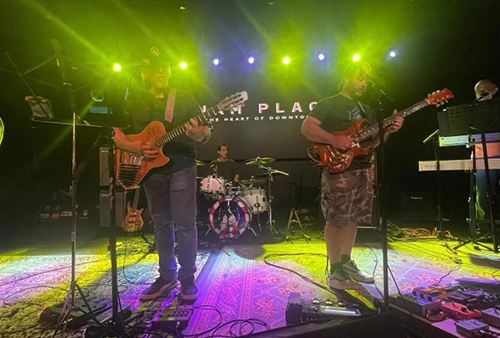 Come waltz with the stars with Dog Star Orchestra. Dog Star is a Dead cover band that explores the full Dead catalog.
The Lineup:
Bass: Derick Buchner of Waller Road.
Keyboard: Joe Tucker of Darkness Shrugged
Drums: Corbin Daugherty of Gratefully Dylan
Guitar: Mark Scirocco of Paradise Waits