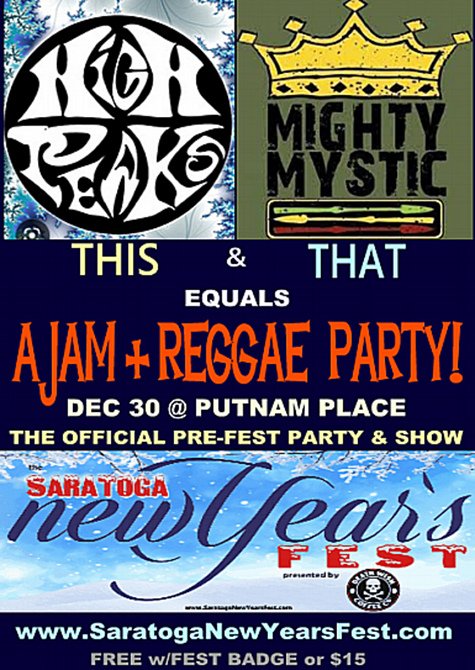 December 30, 2022 8:00 pm - 11:45 pm
Putnam Place, 63a Putnam Street, Saratoga Springs, NY 12866
Doors: 7:00pm
Show: 8:00pm
Ages: 18+
Tickets: $12 at Door
** This show is included with purchase of Saratoga New Year's Fest Badge **
** Click Here to Purchase Saratoga New Year's Fest Badge **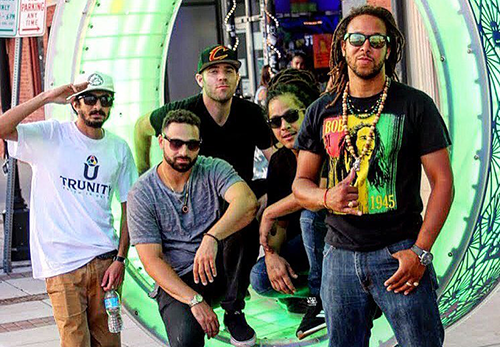 Mighty Mystic is considered a leader in the U.S. reggae scene and considered as one of the more prolific artists to develop outside of Jamaica.
He has gripped the genre with ferocious conviction and an uncanny ambition worthy to be mentioned among the greats. Mystic stormed the USA from native Jamaica in 2006 with his first international hit "Riding on the Clouds."
But it wasn't until his first album "Wake up the World" (2010) that he became a household name. Here is a unique spin on classic reggae blended with hip hop & rock that catapulted him to the forefront of today's Reggae Revival.
Mighty Mystic is the younger brother of current Jamaican Prime Minister Andrew Holness. When asked how that impacts his craft, Mystic answers: "Andrew has a job and so do I. Impact or not, we both have our own mission to complete"
Website: www.mightymystic.com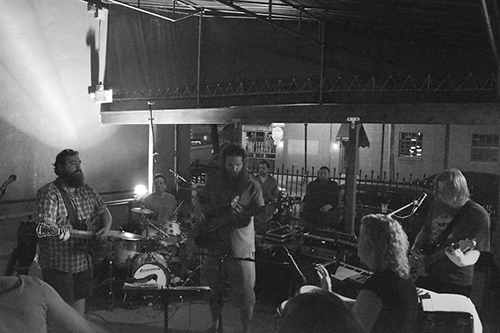 High Peaks Band reunites for one special night at Putnam Place!
Born out of the Saratoga NY 518 Pham scene, HPB weaves fragile melody with booming thunderclaps. The sounds of the storm clouds when they meet the mountain ridge, forcing terra down the slopes with its merciless push into the deep waters , is the sound of HPB in mid trance.
With subtle words that tell tales of yesterday, haunting harmonies that tell of a future still uncertain, HPB is simply the catalyst for the music. On a whim, it takes them where it will.
Made up of 4 soldiers of Gsus, HPB has traveled the world listening for the magic. HPB incorporates Reggae, jazz, blues, calypso, gospel, progressive, classical, funk, jam, rock and folk into a unique blend that is called Smart-Jam. The words and the notes sometimes get lost in each other before you are taken out into big sky. Only to come crashing back down into a driving groove that will leave you "Peaking".
HPB has shared this musical journey and stage with some amazing artists such as; Rusted Root, Melvin Seals and JGB, R.A.Q., Bernie Werrell, The McLovins, Capital Zen, Lucid, Stone Revival Band(featuring Vinnie Amico of MOE), Roots Collider, Fundimensionals, Audio In flux, Flux Capacitor, Kung Fu, The Breakfast, Formula 5 and many more.
Expect the unexpected at an HPB show. Its not quite the Twilight Zone, but its close. Feel free to lose yourself in the music… You may just find the band staring at you and realize your dance is driving the jam!