March 4, 2022 9:00 pm - 1:00 am
Putnam Place, 63a Putnam Street, Saratoga Springs, NY 12866
Doors: 8:00pm
Show: 9:00pm
Ages: 18+
Tickets: $15
** Click Here to Purchase Tickets **
With over 300 shows performed since their inception in 2014, Runaway Gin is the World's Most Active Phish Tribute Band. They have also been voted the Best Phish Tribute in the World two years in a row. On July 4th, 2015, after the second show of the Grateful Dead GD50 run, Runaway Gin sold out the Hard Rock Cafe in Chicago and catapulting them from a Southeastern regional act onto the National scene.
The members of Runaway Gin are long time Phish fans who have united with the goal of creating musical moments inspired by Phish. The band's song list is constantly growing and their improvisational and communication skills are constantly developing independently and together. Like Phish, Runaway Gin will never play the same show or jam the same way twice making every show a unique experience and every moment pure artistic creation.
Website: www.atributetophish.com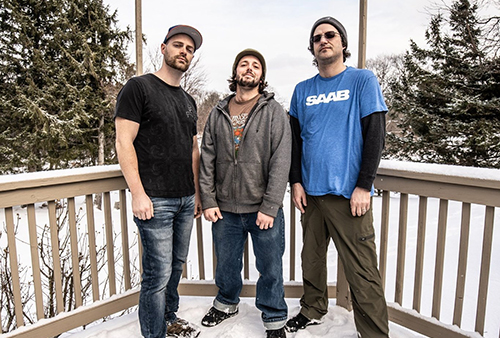 Groovestick is a hard-hitting progressive funk group laced in deep pocket rhythms and illustrious harmonic layers based in Albany, NY.
With organ trios based on the sounds of the Hammond B3 being mostly a thing of the past, Groovestick is very unique in today's musical landscape. A tight rhythm section, beautiful melodies and soulful vocals provide the listener with upbeat sounds to vibrate deeply within, while also giving a great soundtrack to dance to.
Founded in 2013 by Chris Carballeira, Dan Gerken and Frantz Celestin, the group has produced 2 full-llength albums and has performed throughout the Northeast over the last several years. Groovestick has directly supported Taz, Sophistafunk, Kung Fu, West End Blend, Spiritual Rez and many more.
Playing most of the basslines with his left organ hand, Carballeira dazzles onlookers with the "lost art" of true two-voiced play, sometimes even while singing backgrounds or playing a dynamic and awe-inspiring solo with his right hand over the top. Joined on guitar (and sometimes bass) by Gerken, the melodic exchanges between them and powerful solo work gives the music a destiny and journey all of its own.
The addition of drummer Dave Berger marked a new era for Groovestick. In 2018 the group released their second album, "Mosaic", which was written and recorded with Berger. With a number of new songs in the works, as well as plans for a third album release later this year, make sure you catch Groovestick when you can and be ready to enjoy a great show!
Website: www.facebook.com/GroovestickOfficial