December 8, 2017 8:00 pm - December 9, 2017 2:00 am
Putnam Place 63a Putnam St. Saratoga Springs NY 12866
Doors: 8:00pm
Show: 9:00pm
Ages: 18+ (note: there is a $5 surcharge for attendees under 21)
Tickets: $12 Advance / $15 Day of Show
** Click Here to Buy Tickets **
Ripe is a Funk/Pop band out of Boston, MA that was born as a result of its seven members' uniting over one belief: with enough passion and honesty, music can still make the earth shake. With one eye looking back to the inception of both funk and psychedelic music, and the other looking forward with a modern concept of what makes people move, Ripe seeks both to honor musical history as well as to make it. The perfect fruit is equal parts past and present, and this is the approach of the Ripe sound.
With a strong devotion to consistently creating an unforgettable live experience, Ripe has kept the groove going touring nationally from coast to coast. With a recently released sophomore EP, Hey Hello, and plans to start recording a full-length album in the coming year, Ripe is shifting into overdrive with every intention of taking this to the stratosphere. The Ripe family asks you to get loose, get down, and get ready. The party is just getting started.
Band Website: www.ripetheband.com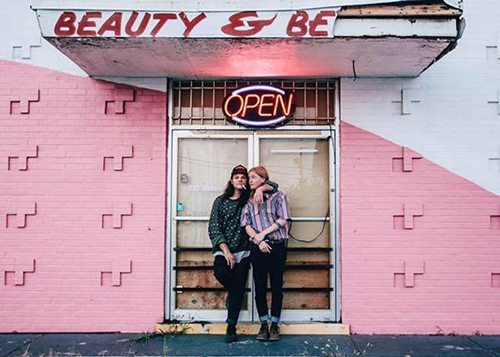 You can't fully appreciate the long history of recorded music without taking the time to look at the breakups. Whether it's for good or for the season, Okey Dokey is the product of that natural reformation that occurs when musicians part ways. Fronted by visual artist Aaron Martin and The Weeks' guitarist Johny Fisher, these two former band mates made the rare decision to revisit creating music together in Fisher's small cabin about 20 miles outside of Nashville, TN. What occurred was a well blended mix of everything they loved about classic Motown combined with a dash of their psychedelic storytelling roots. With the record and touring band including a revolving group of musicians from bands such as Wild Child, The Weeks, Rayland Baxter Band (Practice), Morning Teleportation, Ron Gallo and Sol Cat, their upcoming debut album 'Love You, Mean It' has a little bit of treasure for every type of listener.
Band Website: www.facebook.com/okeydokeyband
CAMPO is an indie rock band formed at Skidmore College in Spring of 2016. CAMPO's music is a unique blend of alternative/indie-rock, jazz, and pop music featuring two lead singers. The band's music is harmonically rich; driven by catchy hooks and striking lead vocals. On stage, CAMPO's warm vibe and tight chemistry provides an intimate experience for any audience. CAMPO's debut EP "Fifty Seven" is now available on Spotify and Bandcamp: https://campo.bandcamp.com/releases
Band Website: www.facebook.com/campotheband
Ticket Type
Price
Cart
Ripe W/Campo

$

15.00