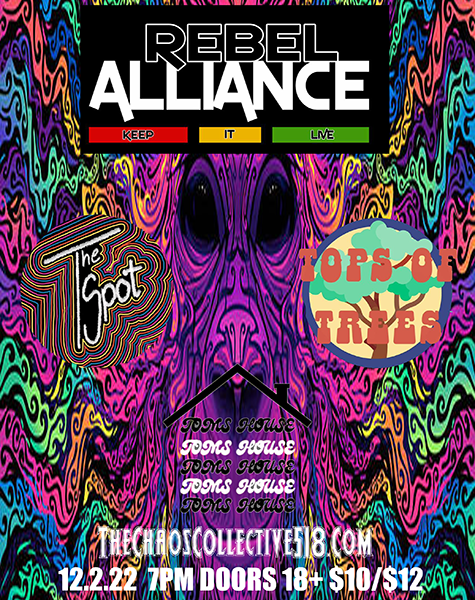 December 2, 2022 7:00 pm - 12:00 am
Putnam Place, 63a Putnam Street, Saratoga Springs, NY 12866
Doors: 7:00pm
Ages: 18
Tickets: $10 Advance / $12 Day of Show
** Click Here to Purchase Tickets **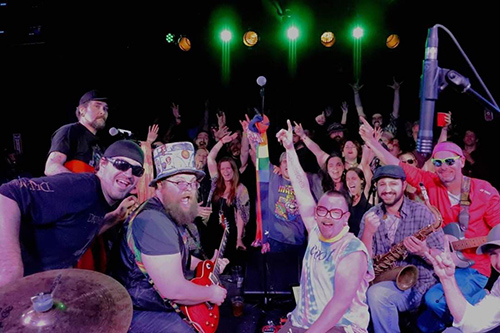 Blasting out of the woodsy confines of the Berkshires like a love slug from the gun of life is Rebel Alliance, a musical revelation that isn't afraid to cull the tedious excuses of modern music and spark a cultural transformation. With deep influences stemming from Reggae and Improv Jam Rock, The Reb carries revolution to the stage and ultimately the fans.
Website: www.rebelalliancemusic.com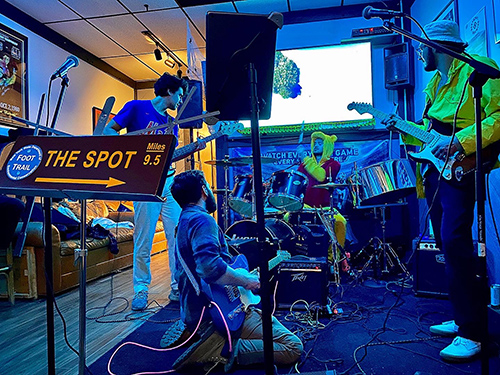 An indie-jam sound follows the soothing vocals, warm and crisp guitar playing, funky bass and silky percussion that The Spot is known for. The Spot is a Glens Falls, NY based indie-jam band providing good times and positive vibes to the 518 and beyond. The Spot draws inspiration from bands including Twiddle, Pink Floyd and The Beatles while playing a plethora of original music and putting their spin on covers spanning all genres.
Website: www.facebook.com/livefromthespot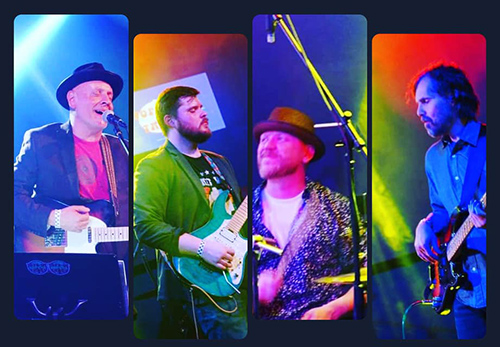 Tops of Trees unleashes a brand new line up of funky, soulful and fresh original music featuring the heat of the Chamber Brothers horns and Angelina Valente's strong vocal exposition.
Website: www.facebook.com/topsoftrees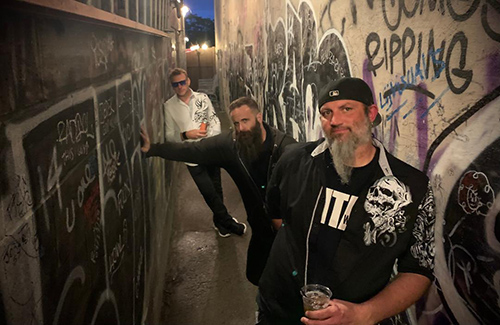 Ryan Matter started his music career in 2008, while working at the 'rough & tumble' 290 West Bar in Austin, TX. Working alongside several musicians, performing on the red dirt music scene, they quickly recognized Ryan's passion for music and encouraged him to release his recordings and hit the road!
So.. Now a band born out of Texas is biting off the big apple of New York. Dennis Knight, drummer & visual time keeper, lending vocals along with Dan Phillips on bass guitar, vocals, harp and , if needed,quantum physics. A Kick-Ass Power Trio pushing out Southern Rock & Dirty Blues!
Their sound is a unique blend of ZZ Top meets Social Distortion.
Playing the classics you can't live without and originals that you didn't even know you were missing.
Website: www.theryanmatterband.com