December 1, 2018 8:00 pm - 11:45 pm
Putnam Place, 63a Putnam Street, Saratoga Springs, NY 12866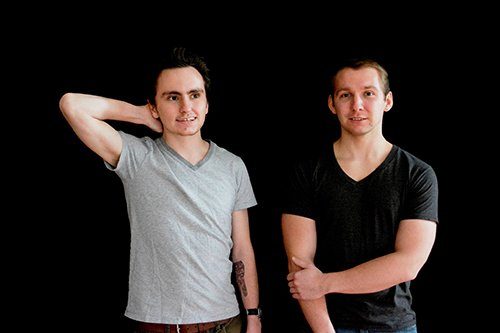 Doors: 7:00pm
Show: 8:00pm
Ages: 18+ (note: there is a $5 surcharge if under 21)
Tickets: $5 at Door (includes a copy of  the new PJ Duo CD, "Simply Strangers)
2018 has been a big year for PJ Duo. They were voted "Best Live Local Band" in The Post Star's Best of the Region Readers Choice Poll and by the year's end they will have performed over 200 shows since January.
However most importantly, the duo is releasing their debut album "Simply Strangers," which contains nine original tracks and features a few of their local musician comrades. "Simply Strangers" available on all streaming and downloading services soon, will also be obtainable as a physical copy.
On December 1, PJ Duo invites you to join them at the Putnam Place in Saratoga Springs to help celebrate their debut release. This one night only performance features a slew of guest musicians and will be unlike any other show the duo has played. Expect to hear all the tracks from the new album, as well as original songs from PJ's past projects and a few select covers.
Band Website: www.pjduo.com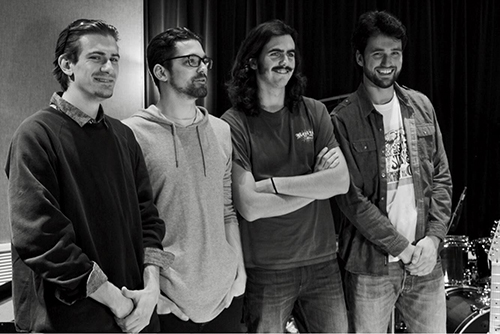 An explosion of blues and funk came out of Lake George, New York in 2011. "The Switch", a mighty band brewing with anger and soul, emerged from the rubble. Our first album, "Slim Pickins", produced and recorded in Nashville by legend Peter Young, hit the scene in May of 2017. Compounding a high-energy, powerhouse element with it's own unique soulfulness, "Slim Pickins" brings to the table a flavor of blues that will move your shoes!
Live shows from The Switch combine the dynamics of the best blues acts in the world, the energy of a tight funk band and the power of a slammin' rock and roll band. Setlists include our originals mixed with a variety of covers and jams ranging from James Brown to Shaggy to Jimi Hendrix to BB King to Jerry Reed. We do it all. From packing dance floors, to playing private parties to playing rock festivals to playing hardcore blues clubs, we can handle it!