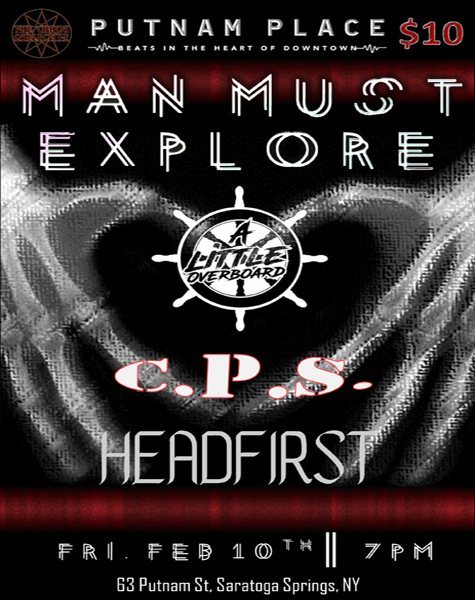 February 10, 2023 7:45 pm - 12:30 am
Putnam Place, 63a Putnam Street, Saratoga Springs, NY 12866
Doors: 7:00pm
Show: 7:45pm
Ages: 18+
Tickets: $10 Advance / $12 Day of Show
** Click Here to Purchase Tickets **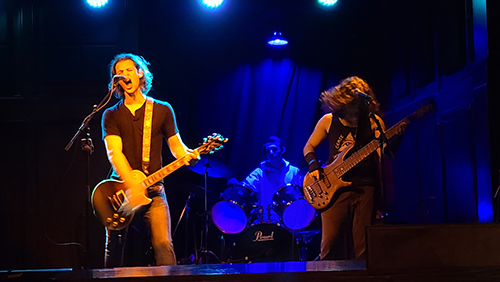 Man Must Explore is an Experimental Rock trio based out of Albany, NY, originally started in 2019 to push musical boundaries through their signature cocktail of post punk and blues influences. With musical themes ranging from the infinite cosmos to shadowy depths of the human mind, they embody the words spoken by astronaut David Scott on the Apollo 15 mission; "I sort of realize there's a fundamental truth to our nature, Man must explore . . . and this is exploration at its greatest."
Man Must Explore is lead guitarist and vocalist Ryan Treen, bassist and vocalist Jacob Freedman, and drummer Ross Broady.
Website: www.facebook.com/ManMustExploreBand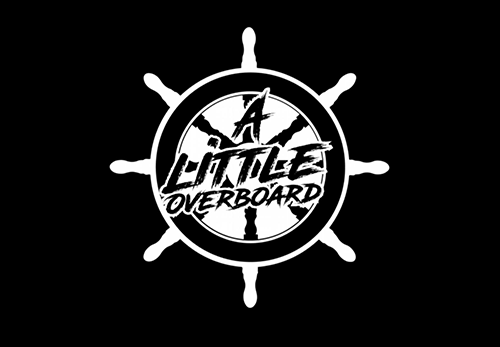 A Little Overboard is an explosive slice of alternative and indie-rock, flavored with a pinch of pop. Established in 2022, the 5-piece band that hails from Saratoga Springs NY is set to release its debut album "Lies Of Lovers" on 1/1/2023. Their new single "Goodbye For Now" sees the band set their stall out early and for all to see: a gorgeous piece of listening pleasure, with the lead singer's voice playing an extremely important part in the band's setup. Right from the opening bars, the soulful, gritty and captivating sound locks you in with its jangling guitars, emotional lyrics and a brooding melody awash with power and intensity. It sounds organic, classic and raw, and so unlike the over compressed rock recordings we are supplied with on a daily basis.
The arrangement of the layered guitars is a key piece of the puzzle throughout, growing and swelling over the record, and giving "Goodbye For Now" an immensely intoxicating feel. Whether or not you love this kind of music, you cannot dispute the absolute pulling power of this song.
Website: www.alittleoverboardofficial.com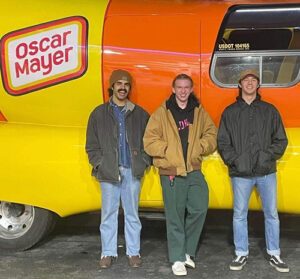 CPS is a prog/metal band based in NYC and Albany NY. CPS is Anthony Campbell, Aiden Velazquez and Declan Fields. CPS was formed by Anthony Campbell and former drummer John Porcelli III after their former band "The Rat Bastards" broke up. Other former members include Kevin Wulf and Erik Brauer. CPS can stand for whatever you want it to. Their debut album will be coming out on February 25th featuring their latest single "Purple Pals" and two re-recorded Rat Bastards tracks with more releases planned for later this year as well as new merch both at shows and on their online merch store. CPS has been playing shows since the summer of 2021, each show continues to get better and better both music and crowd wise. Some of their best shows include Syracuse 2/25/22, Boston 6/11/22, NYC 8/23/22 and 12/22/22, Albany 9/3/22 and 12/2/22 (most of which have corresponding Instagram live shows).
Instagram – Click Here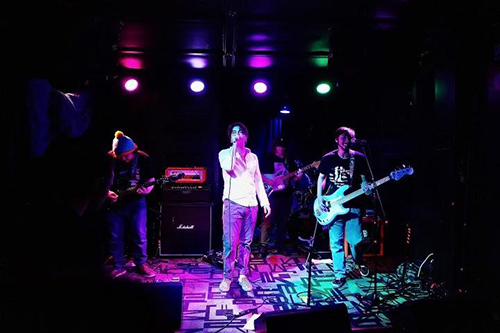 Headfirst is a Pop Punk/Alternative Rock band that produces, performs and sells the original music of Siraj Husainy, Andru Wilson, Shawn Gaskill, Bima Wirayudha, and Coby Conrad. The band was formed at Berklee College of music in Boston, MA (circa 2020). The mission of Headfirst is to Create an emotional outlet for listeners and help them find solace in music.
Website: www.facebook.com/weareheadfirst