December 8, 2022 8:30 pm - 12:00 am
Putnam Place, 63a Putnam Street, Saratoga Springs, NY 12866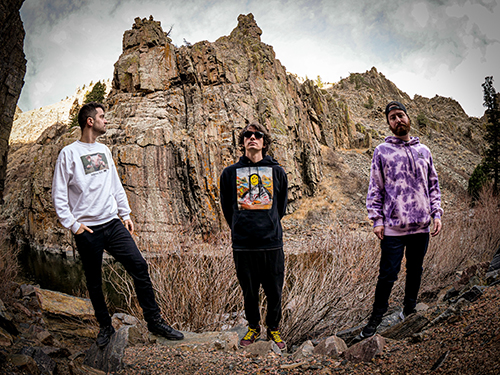 Doors: 7:30pm
Show: 8:30pm
Ages: 18+
Tickets: $20 Advance / $25 Day of Show
*** Click Here To Purchase Tickets **
lespecial carve their own sonic path in modern music, creating their signature blend of "heavy future groove." The power trio's fresh synthesis of varied and divergent influences doesn't underestimate the listener, reflecting a post-modern cultural climate in which fans
have space on their aural palette for J Dilla, Radiohead, King Crimson and Tool.
Veering from hip-hop to metal, prog to house, pensive indie-rock to apocalyptic dub, leaving room for head banging and hip swaying alike, while still presenting a unified sound and vision.
Website: www.lespecial.net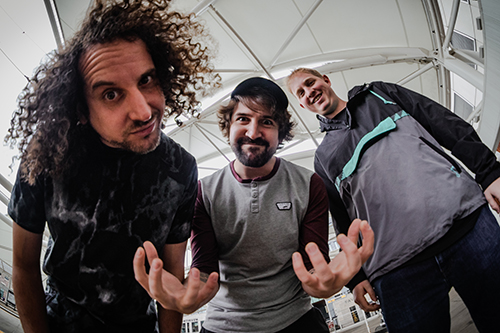 Music brings us to our feet literally, figuratively, and spiritually. It inspires us to rise up to our day's trials and tribulations, and on a larger scale, the world's challenges. Through an unspoken sonic communion between three distinct musical identities, SunSquabi—Kevin Donohue [guitar, keys, production], Josh Fairman [bass, synth], and Chris Anderson [drums]—rouse us from inactivity and into action when we need the extra push through their signature live electronica sound. After racking up tens of millions of streams and delivering rapturous performances at legendary venues such as Red Rocks Amphitheatre, they incite personal revolution louder than ever on their third full length album, Arise, releasing on October 26, 2022.
"Since we've all been put down very hard for the past two years, the entire world has felt this pressure, sadness, and struggle," observes Kevin. "So we tried to relay a message of arising from the ashes and becoming something new. This album shows how we're able to do so during a really tough time."
SunSquabi has ignited the energy of listeners everywhere since 2015. They've unveiled a string of fan favorite releases such as Odyssey [2016], Deluxe EP [2017], and Instinct [2019]. In addition to praise from 303 Magazine, JamBase, Live For Live Music, and many more, WestWord proclaimed, "The record has electrifying moments," and ThisSongIsSick raved, "SunSquabi never fails to bring the funk. Throughout the project they showcase their instrumentation highlighting shredding guitar riffs, funky basslines and crisp percussion with just the right touch of electronic production elements." Along the way, they've sold out venues coast-to-coast, capturing one of three Red Rocks gigs so far on SunSquabi (Live at Red Rocks). The guys have collaborated with String Cheese Incident, Late Night Radio, Lettuce, and GRiZ, to name a few. During 2019, the musicians began kicking around initial ideas for Arise during marathon jam sessions.
As the Pandemic shut down touring, SunSquabi continued to write and record. "A couple of songs came together as jams in the basement or on livestreams," recalls Kevin. "We'd rework these improv-based ideas in the studio. It was an extended process. We definitely took advantage of the time."
Josh adds, "We're very proud of the band staying true to the music and to each other. We came together during the Pandemic and made sacrifices together. We've bonded as a band. We don't try to jump on any trends. We're true to ourselves and make music we feel in our hearts."
You'll feel songs such as the first single "Elephant Song" [feat. Dominic Lalli of Big Gigantic] released on July 29, 2022. Born as an improvised jam during one of the band's early Pandemic livestreams, the guys orbit an otherworldly groove, cycling between warbling spacey guitar, hypnotic electronics, and a soaring saxophone solo courtesy of Dominic.
"With this song in particular, elephants represent luck, good strength, and loyalty," Kevin elaborates. "'Elephant Song' represented us sticking together and sharing the ability to write songs still even though everything was shut down. It's about realizing what you have and using your strength and the family around you, which is what Elephants do. It felt like it needed a lead voice, so it was natural to include Dom. Big Gigantic was a big influence for us to start SunSquabi. We're integrating the electronic side of things into the hip-hop, funk, and rock."
Then, there's "Scorpion." A danceable melody stings between a shimmering beat, neon keys, and fretboard-burning guitar, gestating during a run of live gigs feeding off the energy of the crowd, mountains, and desert.
"Scorpions are symbols of danger and death," Josh states. "A scorpion is usually a warning. However, a scorpion may also show up in your life as a blessing. It's similar to how we were able to take this dark period of time and turn it into a blessing and a symbol of power."
"When everything is hard and unknown, you appreciate what you do have and what is important like your family, friends, and health," Josh continues. "There's no light without darkness. It's about seeing the positives even though you acknowledge how weird everything is."
In the end, SunSquabi uplift once again with Arise.
"If there's an intention, it's to lift people's spirits," Kevin leaves off. "There's always a way to rise up."
"We've been going to Hawaii a bunch, and we went to see the lava," Josh adds. "With lava, you witness epic destruction of what was there before. At the same time, you're witnessing the creation of the youngest land in existence. It's a cycle of making something out of the destruction and moving on with appreciation. Arise is an example of what can come out of a rough situation. You can move forward."
Website: www.sunsquabi.com