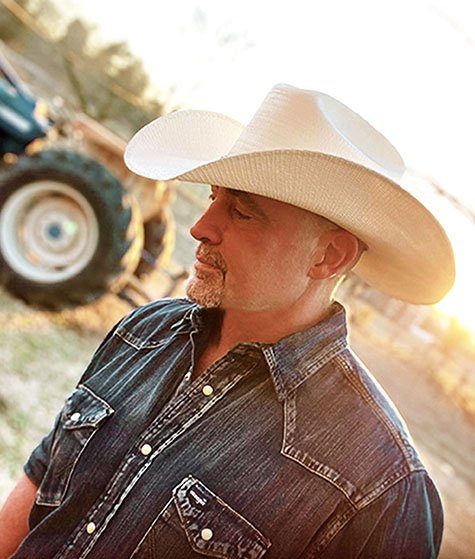 September 26, 2021 7:00 pm - 11:30 pm
Putnam Place, 63a Putnam Street, Saratoga Springs, NY 12866
Doors: 6:30pm
Show: 7:00pm
Ages: 21+
Tickets: $10 Advance / $15 Day of Show
** Click Here to Purchase Tickets **
J. Marc Bailey first got the attention of the Country music world back in 2005 with the release of his album "Just to Hang Around." The success of the album's Country/Rock title track breaking into the top 40 led to high profile gigs with some of the great names in Country and Rock music including: Chris LeDoux, Blake Shelton, Toby Keith, Miranda Lambert, Joe Diffie, Gary Allan, Restless Heart, 38 Special, Diamond Rio, Sawyer Brown, Asleep At The Wheel, and many more.
After riding that high, J. Marc decided to step back from the limelight for a while to devote some time to other pursuits and spend time with his family. However, he stayed active in the Country music world. He has been involved in producing, arranging, writing, engineering, promoting and even booking other acts. But his heart eventually drew him back to his guitar, and to the fans.
Bailey launched his comeback in 2018 with the release of the single "Midnight Here In Carolina." Since then he has produced a steady stream of work. 2020 was a particularly productive year in which the singer released a dozen new tracks, including the breakout single "Once a Cowboy", written by Jeffrey Steele and Recorded at Hilltop Recording Studios in Nashville, Tennessee, the song is already in heavy rotation across the real and virtual worlds.
He was quoted as saying, "nothing can compare to the feeling of performing live and connecting with friends who feel the way you do about things. One of the biggest thrills I have ever experienced was the first time I looked down and saw a grinning face singing along with every word of a song that I had written and was performing, I lost my place and totally forgot my lyrics – WHAT A RUSH!"
The name of the new Studio Project is "Hang On A Little Longer" and has already seen some of the tunes released to the major streaming channels with huge response from fans… and there is more to come!
Website: www.jmarcbailey.com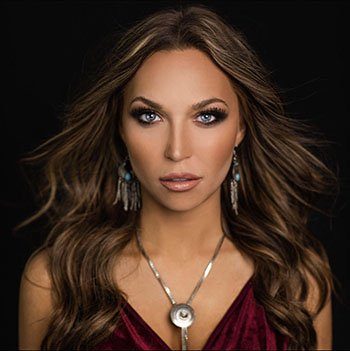 Chelsea Sulkey is an up and coming country artist in Nashville, TN but originally from upstate NY. She's performed with numerous National acts like Rascal Flatts, Dan + Shay, Maddie & Tae, and many more. Chelsea was named Taste of Country's very first nationwide hometown riser. She recently charted the U.S Country genre iTunes Charts at #70 with her debut single "On Fire" and is in her home state this fall season to promote her newest single "Raised Right" which was written about her small hometown.
Website: www.chelseasulkey.com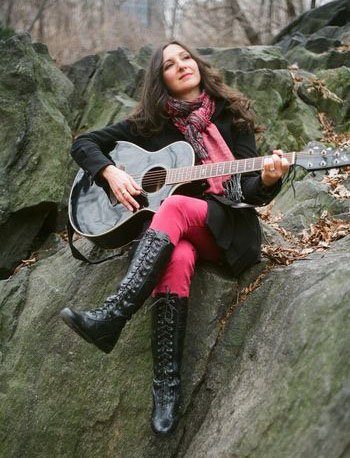 Jeneen Terrana is a true songstress, and a powerful performer with both fire and soul in her voice. Her early influences ranged from Anne Wilson, Pat Benetar, Karen Carpenter, Willy Nelson, Emmylou Harris, Kenny Rogers, Dolly Parton and rock bands like Led Zeppelin and Pink Floyd.
She grew up in Buffalo, NY with a love of singing and after getting her BA in Music, she decided to move to New York City. After doing shows in coffee shops, clubs, and bars in the City, she recorded and released her first album "Just Me' in 2002.
This led to tours nationally and in Europe and radio play in the US, UK, Ireland and the Netherlands, including an interview and live performance on BBC radio. Her music was also heard across the UK in stores like Poundland and JJB Sports. The follow up albums "My Creation", "See the Light" and "Fallin" won her some critical acclaim with indie bloggers and review sites and the song Fast Lane was featured in the film "The Nameless". Jeneen also made an appearance on the Food Network show "Homemade in America" after a succesful crowdfunding campaign that used cakes and recipes as rewards.
After relocating to Nashville in 2020, Jeneen started recording with producer Buddy Hyatt and collaborating with local artists. She recently released the single "Tequila" and "Bring the Love Back", a duet with J. Marc Bailey. With three new singles in the works, Jeneen looks forward to touring again later this year!
Website: www.jeneenterrana.com