May 19, 2022 8:00 pm - 11:30 pm
Putnam Place, 63a Putnam Street, Saratoga Springs, NY 12866
Doors 7:00pm
Show: 8:00pm
Ages: 18+
Tickets: $15 Advance / $18 Day of Show
** Click Here to Purchase Tickets **
On Sale Friday, March 18 @ 10am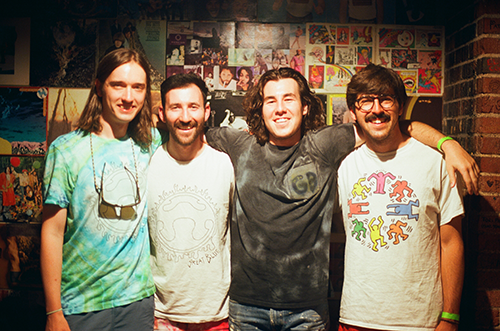 Great Blue fearlessly pushes musical limits with experimental songwriting and intrepid improvisation. Featuring Goose's Peter Anspach, the quartet formed during the members' high school days. Eleven years later, these longtime friends maintain the same youthful exuberance, crafting an explosive and soaring sonic experience with each show. The band consists of Peter Anspach (guitar, vocals), Seth Zucker (bass, vocals), Nick Hanna (drums, vocals), and Ethan Michael (guitar, keyboards, vocals)
Website: www.greatbluemusic.com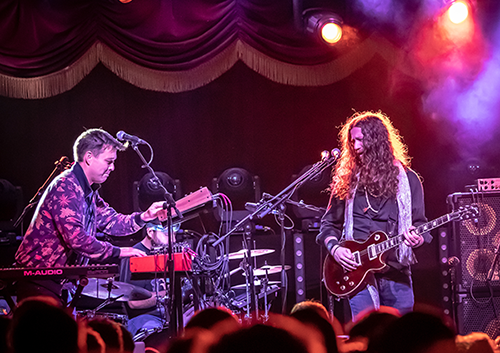 Escaper with special guest: Luke Bemand of lespecial
The literal definition of Escaper is "one who breaks free from confinement".
The band released their 3rd album on Ropeadope Records in 2020 which was met with critical acclaim including being named a JamBase "Release Day Pick". Named "On the Verge" by Relix Magazine (full page in print edition).
The band has welcomed sit-ins on stage with members of the Disco Biscuits, Brazilian Girls, Thievery Corporation, Rubblebucket, Cabinet, Turkuaz and more. They have also shared bills at venues such as Bowery Ballroom, Brooklyn Bowl and Irving Plaza with Jon Fishman (Phish), Karl Denson, Start Making Sense, Aqueous, Electric Beethoven, The DAB Sessions (ft. Aron Magner & Felix Pastorius). They have been seen at festivals such as Elements:Lakewood, Adirondack Independence Music Festival, A Bear's Picnic, DiscJam, Grateful Getdown, Karnival of the Arts, Rock n Roll Resort and Mazzstock. Featured on radio such as WEQX and WFOX.
"With multifaceted, oftentimes soaring jams, Escaper's opening set of tunes set a groovy and rocking vibe for the rest of the evening." – Jambase
Website: www.escapermusic.com