April 3, 2021 7:30 pm - 11:00 pm
Putnam Place, 63a Putnam Street, Saratoga Springs, NY 12866
Doors: 6:00pm
Show: 7:30pm
Ages: 21+
Admission: A limited number of socially distanced tables will be available for groups of 2, 4, 6 & 10.  Table prices are based on $15/person.
** Click Here to Purchase Tickets **
* Masks will be required upon entry (and any time you are standing) in accordance with NYS guidelines, but you may remove your mask while you are seated at your table. 
Experience Glass Pony's high-energy psychedelic groove circus. With a wide variety of influences from 60's and 70's rock and funk to 80's post-punk, 90's jamband and 00's indie and post-rock the band provides a unique and entertaining experience with a focus on live performances that incorporate danceable grooves, interesting set lists, and creative and compelling improvisation and songwriting.
Band Website: www.glassponyband.com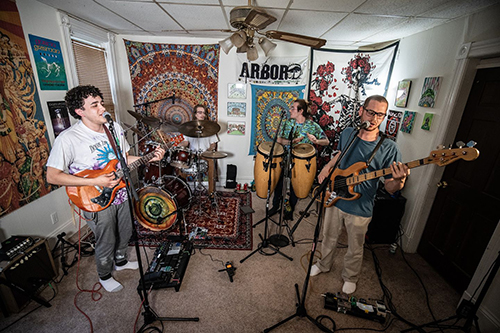 Hilltop is a New York based, four piece ensemble that focuses on playing many genres and taking their music to different levels through improvisation.
Band Website: www.facebook.com/hilltopny