June 2, 2022 9:00 pm - June 3, 2022 12:00 am
Putnam Place, 63a Putnam Street, Saratoga Springs, NY 12866
Doors: 8:00pm
Show: 9:00pm
Ages: 18+
Tickets: $20 Advance / $23 Day of Show
** Click Here to Purchase Tickets **
Formed in 2001 in Rochester, New York, Giant Panda Guerilla Dub Squad first received high praise for their live show. Combining world beats and reggae rhythms within jamband aesthetics and mixtape style non-stop performances, GPGDS has been delighting its audiences for over twenty years with regular stops at the best venues the USA has to offer, in addition to extensive Sirius XM play and additions to playlists, television shows, and commercial placements worldwide. Each of the band's studio recordings, which showcase their songwriting and musicianship across all genres of roots music, have cemented their legend as master innovators, songwriters, and artists. Since the release of GPGDS's sixth studio album MAKE IT BETTER debuted at #1 on the Billboard Reggae Chart, the band has released brilliant singles and dub versions from some of the top producers and performers in the roots reggae world. Despite the challenge of the 2019 pandemic, the band has remained strong, committed to recording and working hard to expand their catalog. Panda has proudly laid down a collection of new music – scheduled to be released over 2022-2023 – as their six plus person squad gears up for a national tour that will spread the sound around the globe and beyond.
Website: www.livepanda.com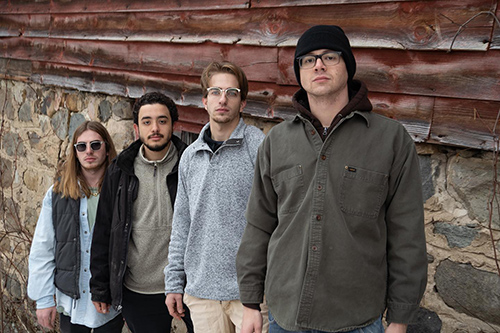 Hilltop is a New York based, four piece ensemble that focuses on playing many genres and taking their music to different levels through improvisation.
Website: www.facebook.com/hilltopny