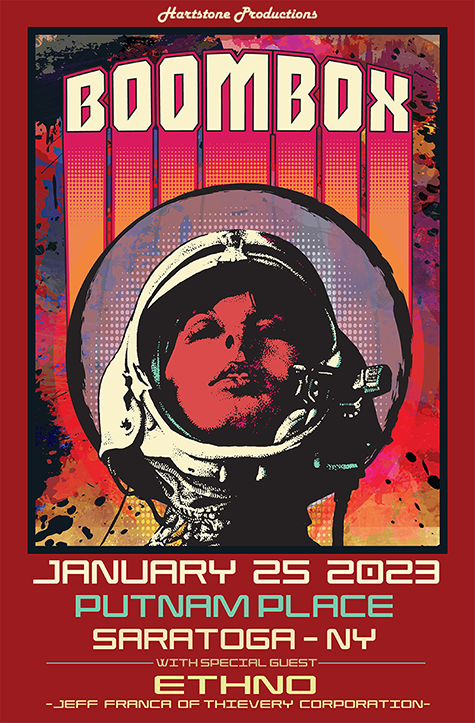 January 25, 2023 8:00 pm - 11:30 pm
Putnam Place, 63a Putnam Street, Saratoga Springs, NY 12866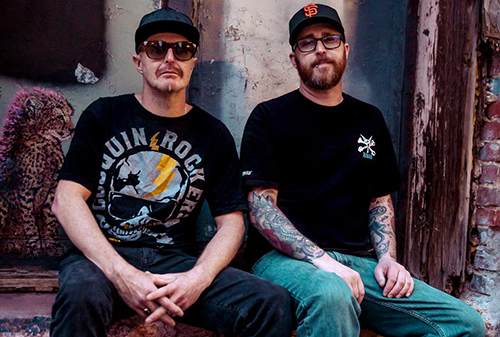 Doors: 7:00pm
Show: 8:00pm
Ages: 18+
Tickets: $15 Advance / $20 Day of Show
** Click Here to Purchase Tickets **
* This show has been rescheduled from 1/19/22.  All tickets purchased for the original show date will be honored on 1/25/23.
Electronic rock duo BoomBox, consisting of brothers Zion Rock Godchaux and Kinsman MacKay bring heavy organic grooves and soulful beats that penetrate through the dancefloor, and on to all facets of the human experience.
Founded in Muscle Shoals, AL in 2004 by singer, songwriter, producer, and multi-instrumentalist Zion Rock Godchaux, BoomBox has grown and evolved alongside loyal fans across the globe. At the same time, the San Francisco Bay Area native stays true to the vibrations that have been moving bodies on the dancefloor since the beginning.
BoomBox has a signature type of groove rooted in a back-beat driven style, wrapped around smooth vocals and original lyrics. BoomBox songs also pull from a wide range of genres to cultivate a fusion of music that appeals to a broad audience. "The sound is about pulling from anything that you'd hear coming out of a boombox, and distilling into a distinctive style," explains Godchaux. It's this formula that gives BoomBox the unique ability to connect with any crowd regardless of age or origin.
"There's a special kind of chemistry between two brothers playing music together," says Godchaux. BoomBox shows are characterized by a mixture of drum machines and live-mixed computer beats laid down by Mackay, which create the foundation for Godchaux's electric guitar riffs and soulful vocals to layer on top of.
BoomBox debuted their live horn section deemed "The BackBeat Brass" in the fall of 2019 to great reception. "It's like these songs are my children that I've been raising for the past 15 years, and with the addition of the horns it feels like seeing them again for the very first time" says Godchaux. Led by trumpet artist Nic Chaffee and Saxophonist Robbie Covacevich, the BackBeat Brass will be featured on select shows moving forward. The two bring a classic live horn sound filtered through an array of psychedelic effects and elements that exquisitely integrates with the music that BoomBox fans know and love.
In addition to touring with their live sets, the duo can also be found dropping down and dirty DJ sets at special club and festival appearances. Regardless of which form of BoomBox you may encounter, be prepared to be getting down like there's no tomorrow.
Band Website: www.thisisboombox.com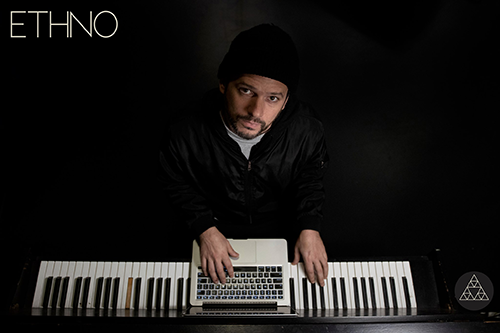 Introducing ETHNO, the latest in sonic explorations from Denver based drummer/producer, Jeffrey James Franca.
Heavily influenced by his love for global rhythm, ETHNO embodies the spirit and soul of Jeffrey's musical diversity. Widely known as the drummer for electronic music pioneers Thievery Corporation, Jeff brings new life, and a modern sound to the timeless experience of terrestrial vibration. You will find a vast array of influence from Africa, Asia, Caribbean and South America in the rhythms and melodies, along with lush textures and thumping bass to massage all your chakras, head to toe.
Listeners will feel the time that he has spent traveling the globe with Thievery Corporation, within the ethereal worldly approach that leaps forth decades to create a genuine future world music sound. ETHNO shows feature a driving mix of danceable global-electro sounds, blended with live percussion to create a unique sonic exploration that has moved crowds across the country.
Having recently collaborated with Gravitas and Westwood Recordings as a remixer, the debut EP of ETHNO is due out later this year. ETHNO truly reflects Jeffrey's philosophy on life and music. "We are all connected, rhythmically, sonically and spiritually. Life is fun, music is fun, and we can connect people and cultures through our most joyous contribution, music. One Love".
Website: www.ethno-global.com