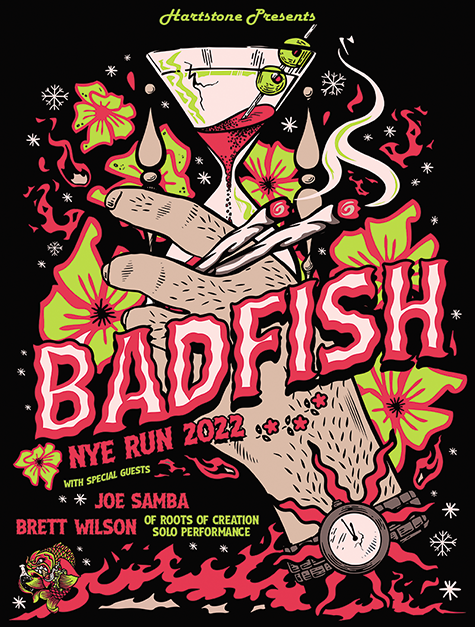 December 28, 2022 8:00 pm - 11:30 pm
Putnam Place, 63a Putnam Street, Saratoga Springs, NY 12866
Doors: 7:00pm
Show: 8:00pm
Ages: 18+
Tickets: $25 – Sold Out
** Click Here to Purchase Tickets **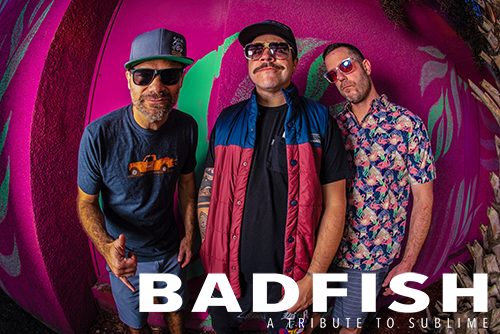 The phenomenon known as Sublime, arguably the most energetic, original and uniquely eclectic band to emerge from any scene, anywhere, ended with the untimely death of lead singer, guitarist and songwriter Brad Nowell in May of 1996. But encompassing the sense of place and purpose long associated with Sublime's music, Badfish, a Tribute to Sublime continues to channel the spirit of Sublime with a fury not felt for some time. What separates Badfish from other tribute bands is that they have replicated Sublime's essence, developing a scene and dedicated following most commonly reserved for label-driven, mainstream acts. Badfish make their mark on the audience by playing with the spirit of Sublime. They perform not as Sublime would have, or did, but as Badfish does.
Website: www.badfish.com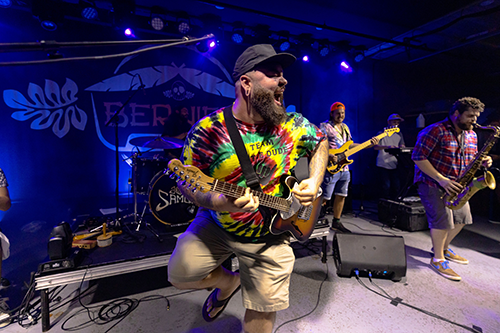 Joe Samba (Joe Sambataro) out of Salem, New Hampshire is one of the best kept secrets out of the East Coast. Boasting a vocal range unmatched by peers in the scene, coupled with phenomenal guitar playing and top notch song writing, Joe Samba is well on his way to becoming a household name.
His original blend of upbeat reggae mixed with an energetic pop edge and fusion of soul and funk, is a refreshing and unique approach that places his style in various genres encompassing reggae, ska, rock, alternative and more.
Joe has been playing music all of his life fronting various bands over the years. In 2019, his solo project Joe Samba, burst on the scene with the independent release of his debut album The Wrong Impression charted #1 on Billboard's Reggae Chart. The album garnered support across the country and earned Joe the New England Male Artist of the Year award.
In March of 2021, Joe signed to LAW Records and released his new single "Beef," capturing the deep-rooted reggae influences coupled with Sambo's brand of up-beat feel good reggae, rock and ska. Dropping his full length album "Far From Forever" on June 17th, 2022 – expect some heavy singles beginning to drop April 1st with "Losin' It" featuring The Elovaters.
Website: www.joesamba.com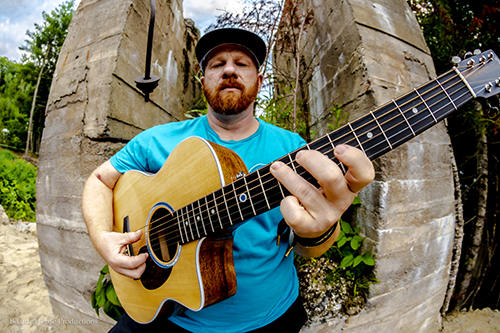 In addition to being the gravelly-voiced lead singer, righteous songwriter, and experimental guitarist for award-winning & chart-topping New Hampshire based Reggae/Rock/Dub/Jam band, Roots of Creation, Brett Wilson is now establishing his solo career. Drawing on a deep catalog of Roots of Creation material, unreleased solo songs, and select creative covers of musical influences (Grateful Dead/Sublime etc.), Wilson's soulful vocals, conscious lyrics, and skillful guitar work are pulled into the spotlight in this acoustic setting. A Brett Wilson solo performance is both energizing and easy-going, reducing stresses, worries and negativities while inspiring camaraderie that makes you want to raise your glass.
Website: www.rootsofcreation.com