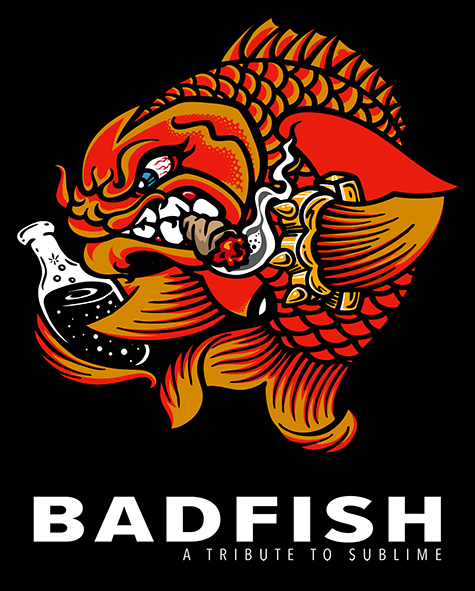 July 16, 2020 9:00 pm - July 17, 2020 12:30 am
Putnam Place, 63a Putnam Street, Saratoga Springs, NY 12866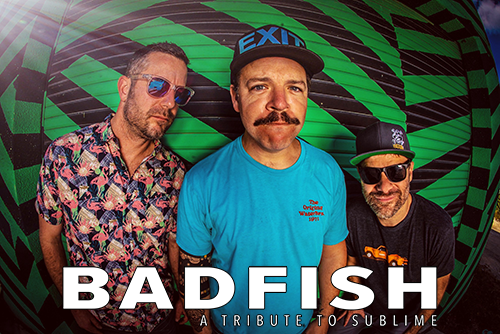 Doors: 8:00pm
Show: 9:00pm
Ages: 18+ (note: there is a $5 surcharge for attendees under 21)
Tickets: $20 Advance / $23 Day of Show
** This show was has been cancelled due to the ongoing COVID-19 pandemic.  All tickets will be refunded.  Please allow up to a week for your refund to hit your account.  We apologize for the inconvenience but the safety of our patrons, staff and musicians are a top priority.  We hope everyone is staying healthy and will reschedule this show as soon as we can. ** 
The phenomenon known as Sublime, arguably the most energetic, original and uniquely eclectic band to emerge from any scene, anywhere, ended with the untimely death of lead singer, guitarist and songwriter Brad Nowell in May of 1996. But encompassing the sense of place and purpose long associated with Sublime's music, Badfish, a Tribute to Sublime continues to channel the spirit of Sublime with a fury not felt for some time. What separates Badfish from other tribute bands is that they have replicated Sublime's essence, developing a scene and dedicated following most commonly reserved for label-driven, mainstream acts. Badfish make their mark on the audience by playing with the spirit of Sublime. They perform not as Sublime would have, or did, but as Badfish does.
Band Website: www.badfish.com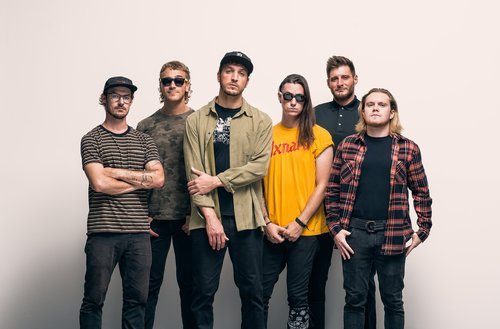 "Every single second is a blessing if you count them all," sings frontman Matthew Roads. You can hear the sincerity in his voice; the joie de vivre that oozes from everything Tropidelic does is apparent. When they take a stage, their synergy flows member to member—horns blow, knees kicked high and grins are passed from one man to the next. Almost immediately, it spreads to the crowd, lifting hands in the air as their feet begin to move. The pulse collectively becomes that of one.
The six-piece band from Cleveland, Ohio may be far from any tropical islands, but that doesn't stop them from dishing out an interesting mix of reggae, hip-hop and high energy funk for audiences across the country. Unapologetically original, Tropidelic has a deep and widespread appreciation for music that can be heard in each note. Some of the members are hip-hop heads, while others are into metal, funk or reggae. Each of these genres lends something to their collective sound. "We pride ourselves in being original in our musicality and personality as a band," says Roads, "but also in not taking ourselves so seriously that it ruins the fun."
These seasoned road dogs can be found spreading their soulful sound across the country in both intimate venues and music festivals, having shared the stage with and supported such acts as 311, Slightly Stoopid, The Dirty Heads, Pepper, The Flobots and Wookiefoot. Previously, Tropidelic has been featured at Electric Forest, California Roots Music & Art Festival, Reggae Rise Up, Warped Tour and 311 Caribbean Cruise.
Following on the success of their 2017 release, Heavy is The Head, which debuted at #1 on the iTunes reggae charts, Tropidelic released their sixth studio project in the summer of 2019. Here in the Heights debuted at #2 on the Billboard reggae charts. They are also currently touring nationally and making appearances at several festivals, as well as hosting their annual Freakstomp Music Festival. Stay tuned for what's to come from Cleveland's own, Tropidelic.
Band Website: www.tropidelic.com