October 26, 2019 9:00 pm - October 27, 2019 1:00 am
Putnam Place, 63a Putnam Street, Saratoga Springs, NY 12866
Doors: 8:00pm
Show: 9:00pm
Ages: 18+ (note: there is a $5 surcharge for attendees under 21)
Tickets: $16 Advance / $20 Day of Show
** Click Here to Purchase Tickets **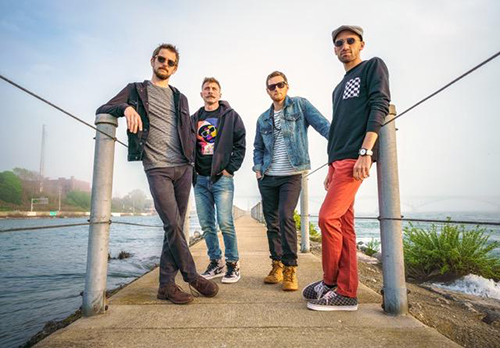 After forming in Buffalo in 2006, Aqueous (pronounced "ay-kwee-us") has earned a reputation as one of the most promising improvisational rock acts in the country. Best known for their "groove rock" stylings, guitarist Mike Gantzer, guitarist/keyboardist David Loss, bassist Evan McPhaden, and drummer Rob Houk have developed a unique sound characterized by meticulous compositions and rich exploratory jams that easily transition from laidback, in-the-pocket grooves to furious, high-intensity peaks. Composed of longtime friends, over the years, Aqueous' members have developed near-psychic abilities with one another, enabling them to stretch each song while maintaining a staggering degree of precision. In a live setting, the group's undeniable technical prowess truly shines, making for dynamic performances that bring fans back night after night.  
Whether they're headlining and selling out venues across the U.S. or performing stand-out sets at notable events like Summer Camp, The Peach Music Festival, Jam Cruise, and Suwannee Hulaween, it's clear that fans across the country are clamoring to hear more from the Buffalo-based four-piece. With the hype around the group growing, Aqueous is making a huge breakout as the project enters its second decade of existence. Do yourself a favor, and discover firsthand what the buzz is all about.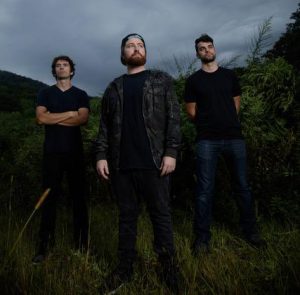 lespecial carve their own sonic path in modern music, creating their signature blend of "heavy future groove". The power trio's fresh synthesis of varied and divergent influences doesn't underestimate the listener, reflecting a post-modern cultural climate in which fans have space on their aural palette for J Dilla, Radiohead, King Crimson and Fela Kuti.  Veering from hip-hop to metal, prog to house, pensive indie-rock to apocalyptic dub, leaving room for head banging and hip swaying alike, while still presenting a unified sound and vision.  These three childhood friends from Connecticut play off of a lifetime of shared experience in their writing and performance.  In a power trio, it's essential that each of the players can utterly captivate you at any given time.  Each individual has a lot of weight to carry and is only as strong as the weakest link.  In the studio, as on stage, it seems at first blush that Jon Grusauskas—delivering lyrics that call for your attention and seamlessly moving from guitar to keys to samples—is handling the entire upper end of the spectrum… until you consider how broad the melodic embrace of rhythmatist Rory Dolan and low end wizard Luke Bemand: injecting splashes of color and wicked chops into their heavy groove foundations or driving assaults, this dynamic battery simultaneously eases and propels lespecial through fractious changes of mood and tempo.  Additionally, whether at the forefront or scattered throughout the mix, all of them use live looping or triggered samples that contribute to a sound that is far greater than that generally created by three people as they seek to tap into a primitive past, distorted through the lens of contemporary technology.