October 13, 2023 9:00 pm - 12:30 am
Putnam Place, 63a Putnam Street, Saratoga Springs, NY 12866
Doors: 8:00pm 
Show: 9:00pm
Ages: 18+
Tickets: $15 Advance / $18 Day of Show
** Click Here to Purchase Tickets **
Yam Yam is dedicated to exploring and creating beautiful music together. The members bring a diverse range of influences to the group, including jazz, gospel, jam, and funk. Michael Dempsey plays piano and organ with a focus on jazz, gospel, and New Orleans boogie, while Xander Moppin provides the foundation of funk on bass. Tyler (Kokko) Fuller brings the pocket to the drums, and brother Tom Fuller adds his groove and ethereal and psychedelic soloing on guitar. Then finally, is the virtuous saxophone playing of Jason Mescia, bringing influence from Eddie Harris and John Coltrane among others. Together, they create a high energy, soulful, and psychedelic sound that is sure to get fans moving. The band had its start in Harrisburg, Pennsylvania and has since traveled throughout the U.S., bringing their music to wherever listeners may be.
Website: www.yamyamband.com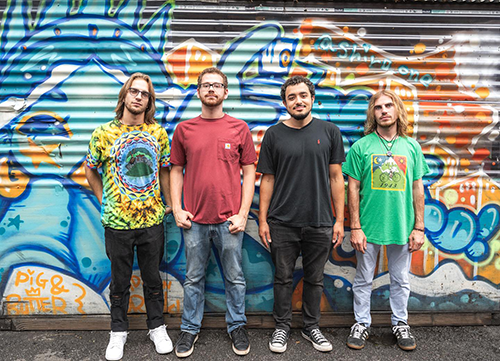 Hilltop is a four piece jam band from Albany, NY. Over the past five years they've made a name for themselves with carefully crafted originals, mind bending improvisation & fun, diverse covers. Each member offers a proficient, unique approach to their instrument that defines the musical experience. This band of young musicians is eager to spread their music and will continue to engage crowds wherever they go.
Website: www.hilltoptheband.com