March 19, 2022 7:00 pm - 1:00 am
Putnam Place, 63a Putnam Street, Saratoga Springs, NY 12866
Doors: 6:00pm
Show: 7:00pm
Ages: 18+
Tickets: $10 
* The online presale period for this show has ended. Tickets will be available at the door.
** This show has been rescheduled from January 7/February 4.  All tickets purchased will be honored on 3/19.
On 11/27, we unexpectedly lost a beautiful soul and music supporter, Amy Corcoran, and would like to help her husband and son Ed and Wyatt during this difficult time.  
For over 20 years the Corcorans have brought us together in love and music by hosting the yearly Great Magua festival on their beautiful property in Bolton Landing. The 518 music family will be holding a concert to remember Amy and to raise funds to help Ed and Wyatt to adjust to daily life without their loving mom and wife.  Performers for the evening, which will be MC'd by The Corsican Brothers, include: Half Step, Shu, The Switch, Acoustic Circus and Rich Ortiz.  
All ticket revenue will be donated to Ed and Wyatt.  If you can't make it to the event but would like to donate (or donate more than the $10 ticket price, you can make a donation on their GoFundMe Page. We will also have a collection bucket at the event.  We appreciate your support.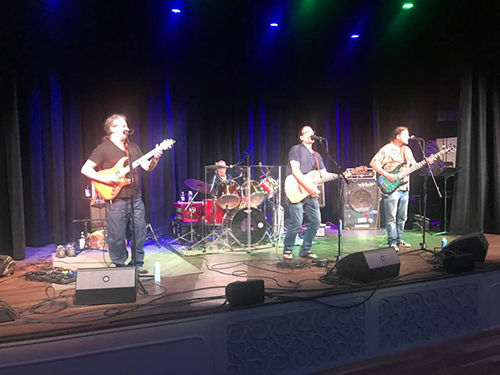 Formed in 1991 by Juan and Michelle Calzada, Half Step has evolved into Juan Calzada on lead vocals and acoustic guitar, Bob Peck on vocals and bass, David Lawson on vocals and lead guitar, and Robin Barkenhagen on drums. The group, drawing on musical influences from the Allman Bros., Bob Dylan, Santana, Pink Floyd, and The Grateful Dead, is an ever growing presence on the East Coast with a strong and loyal following.
In January 1996, Half Step released its debut CD with the help of Sweetfish Studios in Argyle, NY. The self-titled, ten song recording captures the very essence of the musical group's influences of Rock, Folk, Reggae, and Latin. "This is a very rewarding album from a group that is not only musically proficient, but versatile." Relix Vol. 23, No 5. The CD has been distrubuted to all parts of the world. Their second CD "Harvest Pickins" is a collection of live performances through 1999.
Half Step has performed at various night spots in The Adirondack region, The Capital Region, Vermont, New York City, and Key West, Florida. Half Step also plays private parties. The group has appeared in several festivals, including: Save The Rain Forest, Theta Chi House Springfest, The Adirondack New Music Fest, Fossomelinfest, Earth Day Fest, Bands & Beans, Key West Fantasy Fest, Rye Breads Annual Island Fest, The Great Mugwai, New York State Harvest Fest, Millenium Jam at The Glens Falls Civic Center, and Half Step's Annual Log Bay Jam.
Band Website: www.facebook.com/halfthefun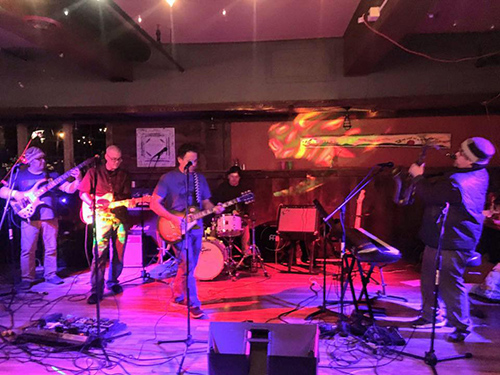 Since 1993, Shu has been molding the sounds of the universe into something to which drunken hippies can dance. A sort of hybrid ska/rock/funk/jam group who incessantly toured the 1990's college circuit, Shu still makes appearances on the stages of Upstate NY a few times per year.
Website: www.facebook.com/shutunes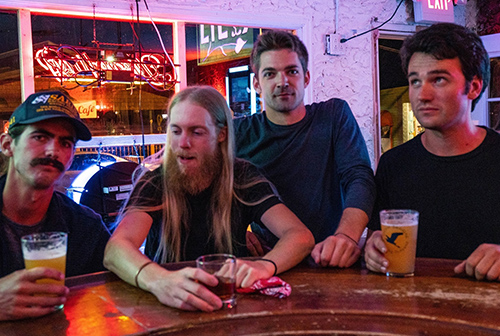 The Switch is a powerhouse blues and funk band based out of Lake George, NY. Known locally as "the most powerful band in the land", our originals hit you like a ton of bricks while our covers bring you back in time. Every show is different. Every show is exciting.
Website: www.facebook.com/TheSwitchBand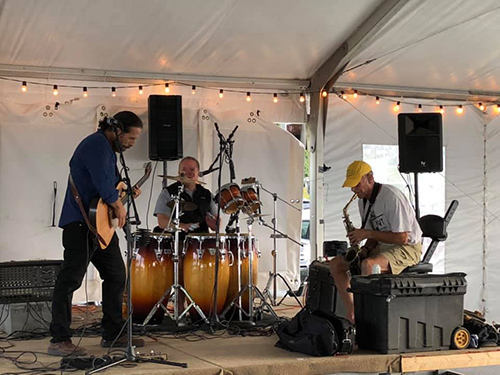 Consisting of Juan Calzada, Corbin Daugherty and James Looby, Acoustic Circus is an acoustic jam-based Latin and Grateful Dead influenced trio.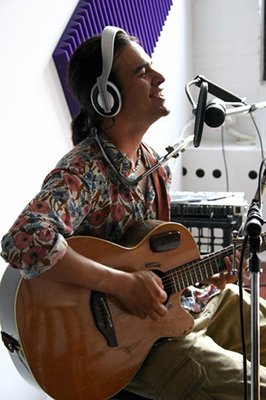 Rich Ortiz's style is truly his own and his music is his soul. Ortiz, never a wallflower, believes he is the product of his family's cultural diversity and strengths. Since the age of seventeen he's focused all of his talents and time on his acoustic solo act, if you can call it that. Rich plays guitar, harmonica, and peddle bass (with his feet), and he turns heads with his vocals! He has opened shows for Chicago, REO Speedwagon, STYX, Ted Nugent, Ludacris, Hoobastank, Lukas Nelson, KC and the Sunshine Band, Jeffrey Gaines, Ryan Montbleau Band, The Wood Brothers, Robert Randolph and the Family Band, Tea Leaf Green, Zach Deputy, Twiddle, Kracker, Merl Saunders, Melvin Seals, Jim Weider and the Drifters.
Inspired by artists like Jim Croce, James Taylor, The Beatles, Stevie Wonder and Willie Nelson, he says "I feel I have to change every gig around in order to grow as a musician." He plays six and twelve string acoustic guitar and chooses not to cultivate a target audience. He thinks "ideally the feeling of people who leave the room or listen to your CD should be one of making someone's day. What comes out of your tongue says a lot about your soul."
As his passion for life grows stronger, so does the energy in his music. Rich is a truly rare, authentic talent.
Website: www.richortiz.com