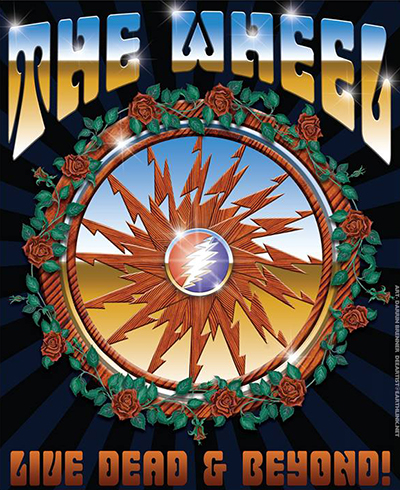 April 14, 2018 9:30 pm - 1:00 am
Putnam Place, 63a Putnam Street, Saratoga Springs, NY 12866
Doors: 8:00pm
Show: 9:00pm
Ages: 18+ (note: there is a $5 surcharge for attendees under 21)
Tickets: $10 at Door
The Wheel is a five piece rock-n-roll band covering mostly music of the Grateful Dead. Adding their take on the music that has touched so many lives.
Founded in 2010 by Andy Morse looking to play to his roots of years chasing the Grateful Dead and current incarnations around he formed The Wheel. The Wheel is ever rolling, covering new terrain in an out of the spaces before it as we spin 24 hrs a day.
Andy Morse: (Guitar and lead vocals) Known to many a family as Andy "The Music Man" (www.andysings.com) has been a full time musician since 1995 when he hung up his time card and picked up his guitar. Andy studied under Mathew Smith.
Bryan Gautie: (Lead guitar and vocals) Bryan joined The Wheel in the summer of 2015 adding his 70's style of Jerry leads driving the band down the road. Bryan has played in Ice Nine, Yukon Cornelius and Slipknot.
Dave Pallas: (5 string bass) The Dr. is in session! Supporting the back bone of the beat while adventuring into uncharted waters. No life raft needed. Andy and Dave have been jamming together on a consistent basis since 1985, life long musical friends.
Tim Hurst: (drums) Tim and Bryan have been playing music together for many years. Tim joins The Wheel keeping the hub greased and rolling along with his steady rhythms and flairs.
Rick Rothemel (keyboard and vocals) Rick is an animal at the keys, a foundation in the Capital Region music scene, Brent would be proud of the color he adds to the music.
Band Website: www.thewheelband.com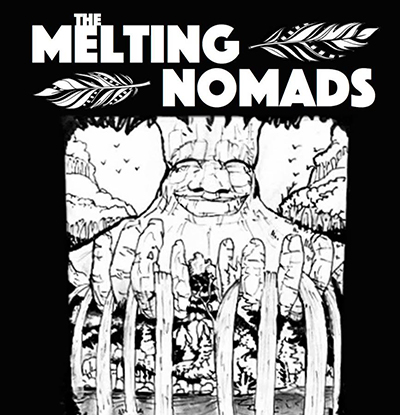 Featuring former members of Lucid and Annie in the Water, as well as members of Brickdrop and MonstaParty, The Melting Nomads may find themselves in many places, though they have intention behind their wanders. Devoted to sharing their music and bringing high-energy funky grooves to every room they step in, these nomads will be roaming soon to a musical pasture near you. Blending various individual influences the group creates a dirty funky fusion of old school hip hop beats, jazzy grooves, reggae feels, and funk.
Band Website: www.facebook.com/themeltingnomads