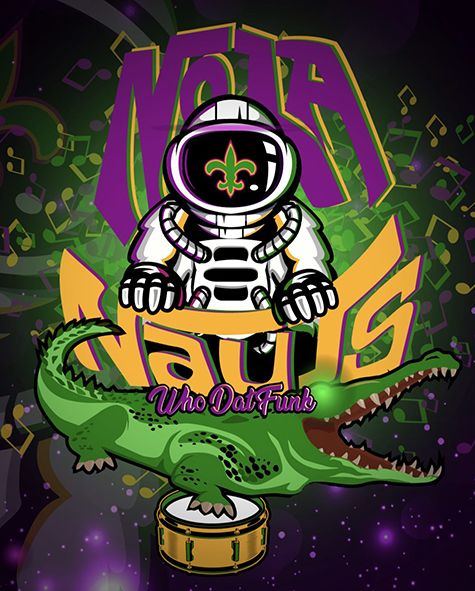 June 2, 2023 8:00 pm - 12:30 am
Putnam Place, 63a Putnam Street, Saratoga Springs, NY 12866
Doors: 7:00pm
Show: 8:00pm
Ages: 18+
Tickets: $10 Advance / $15 Day of Show
** Click Here to Purchase Tickets **
The NolaNauts, are a spicy groove collective dedicated to serving up a healthy dose of "Who Dat Funk".
The NolaNauts reflect years of living, visiting, immersing and loving New Orleans, its people and their rich culture. New Orleans is the most interesting city in the United States and it lives by its own rules and traditions – Mardi Gras – Jazz Fest – Red Beans – Tipitina's – PoBoys – Preservation Hall – Crawfish and festivals that celebrate every aspect of being alive and being in the Crescent City.
The NolaNauts are the dream of Tom O'Connor and Brian Lawlor who have faithfully participated in every available New Orleans experience including decades of nearly religious attendance at New Orleans' Jazz and Heritage Festival. Tom and Brian have played music together for over 30 years and seized the opportunity to assemble some of the finest musicians in the area to bring a taste of the New Orleans music scene to life in the Northeast.
These musicians have worked tirelessly to respectfully capture the joy and depth of the music of New Orleans including the Meters, Allen Toussaint, Dr.John, Neville Brothers, Trombone Shorty and Orleans Avenue, Subdudes, Little Feat, The Iguanas and many more artists who honor the spirit of New Orleans and its people.
SURGEON GENERAL'S WARNING:
Hanging out with the NolaNauts can be a mildly infectious. Symptoms include: Loss of inhibition, careless displays of groove induced happiness, feverish outbreaks of funky fires and decadent desires. Fortunately….for all of our sisters and brothers…. there is no known antidote for this condition!
So- put on your dancing shoes and load up on the beads!!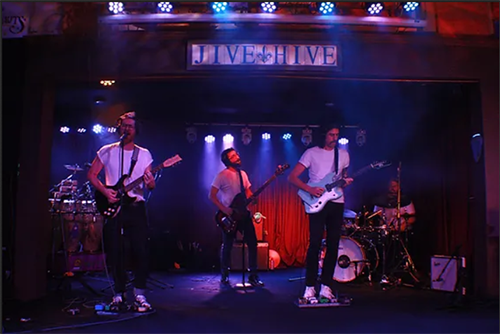 "The world can be dark and depressing. We're just here to forget about that and party," says Mikey Baish of The Sugar Hold. And, that's exactly what the band sets out to do – and does it well – every time they perform (Lucas Garrett, Nippertown, 2022). Hailing from Troy, NY, The Sugar Hold consists of Mikey Baish on guitar and vocals, Dan Clark on lead guitar, Matt Malone on bass and vocals, and John Olander on drums. A band labeled as "surf-punk," they weave creative influences from bands such as The Pixies and Ramones, with classic sounds from artists such as the Beach Boys, Chuck Berry and Buddy Holly. The Sugar Hold strive promote the good times and feelings that make their music so enjoyable. The party's just beginning.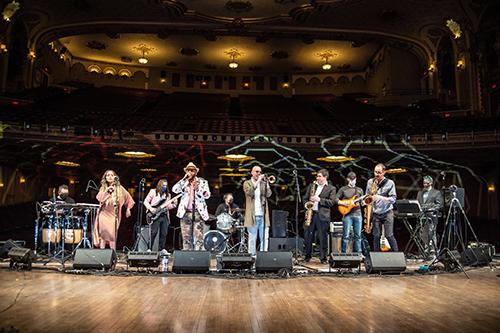 Victory Soul Orchestra is a hometown horn funk favorite. The dirty sounds of New Orleans brass drive their sound with some influences including Galactic as well as the Dap Kings. You can also find them fronted by Albany's own JB aka Dirty Moses and singer Dali Soto. Their efforts combined help create a funk/rap show that brings the house down. In January 2019 they released their first album, 'Astrobeat' – now available on vinyl and all streaming platforms!