October 4, 2019 9:00 pm - October 5, 2019 1:00 am
Putnam Place, 63a Putnam Street, Saratoga Springs, NY 12866
Doors: 8:00pm
Show: 9:00pm
Ages: 18+ (note: venue charges a $5 surcharge for attendees under 21)
Tickets: $17 Advance / $20 Day of Show
** Click Here to Purchase Tickets **
theNEWDEAL is back
Toronto-based live electronic trio returns with new drummer Davide Di Renzo
With over 1400 legendary late nights, sold-out clubs and triumphant festivals under their belts, theNEWDEAL returns with a passion in 2019 with 'TND3' – the third incarnation of the renowned live electronica trio: Jamie Shields (keyboards), Dan Kurtz (bass), and new drummer Davide Di Renzo.
The band's evolution through three drummers has now brought theNEWDEAL closer to its original direction.  "With Davide, it's a bit like 'coming back home', as he was the drummer that inspired our original direction back in 1998 when the three of us played an impromptu gig together in Guelph, Ontario.  Each of the band's drummers has brought something unique to theNEWDEAL, and with Davide we're reaching back to move forward with the organic-infused improvisation that has long-inspired a big part of theNEWDEAL sound," explains keyboardist Jamie Shields.
theNEWDEAL first began in Toronto in 1999, quickly gaining support from Toronto's underground club scene as pioneers in electronica, recreating the DJ experience with live, improvised music.  Soon the band brought their interpretation of Electro House, Trance, Breakbeat and Drum & Bass to the US, where they were embraced by the crowds at NYC's Wetlands Preserve and cultivated a loyal following in the American jam scene.  
After twelve years of touring, theNEWDEAL took a hiatus in 2011; Dan spent much of the next few years touring the world with Electropop band Dragonette.  When theNEWDEAL returned to stages in 2014 they brought on board a new drummer in Dragonette's Joel Stouffer.  For three years, Dan, Jamie, and Joel enjoyed another successful round of touring and recording, and in 2017 Joel amicably parted ways to pursue other musical interests.
In 2018, theNEWDEAL welcomed drummer extraordinaire Davide Di Renzo into the fold.  After several months of shedding in the studio, the band released the first taste of new music in March 2019 with "Halo Drive", an epic 16-minute live improvised studio jam – recorded and mixed in the moment without any overdubs.   The band plans to release more of these live studio improvisations and will be launching a podcast as 2019 continues – plus a long anticipated return to the touring and festival circuit.
Band Website: www.thenewdeal.com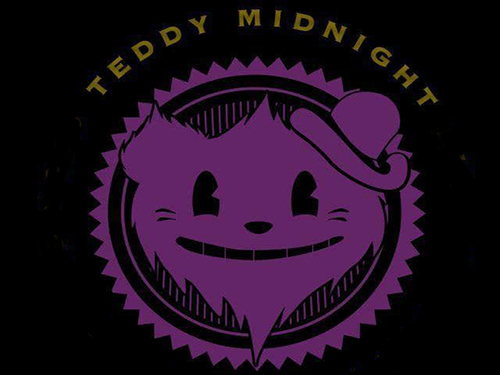 Brooklyn
based
Teddy Midnight
is a synth driven electronic trio, blurring the lines of Electronica and Live band improvisation. Blending House, Techno, Breakbeat and drum and bass, Teddy Midnight captures those magic moments on the dance floor with the ethereal mix of electronic and live instruments.
The band's diverse catalogue spans the past 4 years, with one Album and two EP's. These releases showcase their ability to not just play many different genres, but also produce all of the music they record. They have often been coined as "Live Producers", as they incorporate electronic elements from their albums into their live performances. Since their love of House music drives them to create dance-inducing tracks, directed for the dancefloor, they use live improvisation to take their audience into new worlds that expand on their album work. In this way, they blend songs together, creating a patchwork of ever-changing electronic grooves, making it unique for every crowd.
Teddy Midnight will kick off the evening with a special DJ Set!