April 3, 2022 1:00 pm - 5:00 pm
Putnam Place, 63a Putnam Street, Saratoga Springs, NY 12866
Doors: 12:00pm
Show: 1:00pm
Ages: All Ages
Tickets: $10
** Click Here to Purchase Tickets **
* This show has been rescheduled from January 16.  All tickets purchased for 1/16 will be honored on 4/3.
Come join us for a special benefit show for the family of Thanks! drummer Ben "Chunk" Martin.  Chunk tragically lost both his father Rick and his brother Jake to complications from COVID-19 (within 6 days of each other) and the Martin Family could use a little extra support during this devastating time.  The benefit show will feature performances by Thanks!, Son of a Gun, E.R.I.E., Jennie Angel (acoustic) and Deb Cavanaugh.  There will also be raffle baskets as well as a 50/50 raffle and all proceeds from the event will go to the Martin Family. 
Additional donations can be made to the follow GoFundMe page: www.gofundme.com/f/the-eustis-martin-familys-immeasurable-loss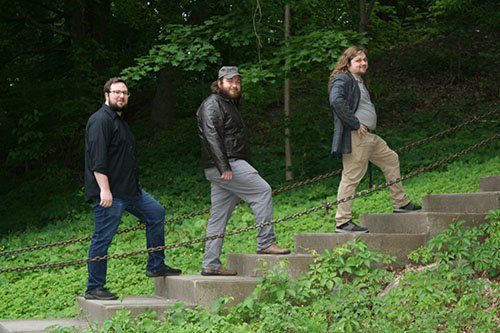 "You sound like Tom Waits beat up Billy Joel" – Fan at Desperate Annies
The suits. The suave. The sax. Thanks! leaves audiences with a show to remember whenever they hit the stage. What started out as three guys in a basement, has continuously built into a theatrical, reflective and dramatic performance that moves fans of all ages.
The six-piece rock outfit features rhythmic piano, melodic bass lines, jazz-influenced drums and a tight three-piece horn line laced with a deep, soulful vocal and rocking lead saxophone. Dressed to impress, Thanks brings a touch of class each and every night, embracing the art of performance to create a show-stopping atmosphere.
Fronted by multi-instrumentalist (piano, keys, saxophone) Andrew Grella and woven together by bassist Andrew DeWolf and drummer Ben "Chunk" Martin, the group embodies the collaboration of all three artists talents. The band has recently added a three-piece horn section to fill out their sound.
Playing in venues up and down the state of New York, the bands reach has gone as far north as Glens Falls, NY and as far south as New York City. From dive bars to full stages, Thanks brings a palpable energy to the stage that is sure to leave an impression and entertain.
Band Website: www.thankstheband.us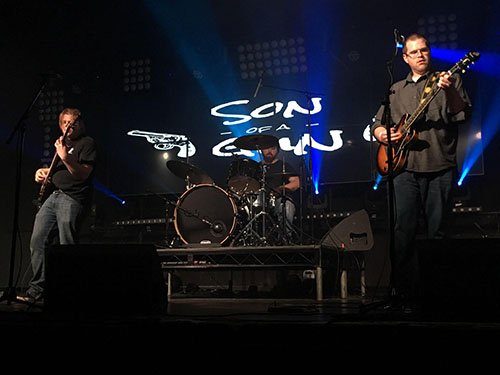 Late 2018, Ben , Rob and Tyler formed Son of a Gun. Bringing a jam sensibility to straight-ahead Rock & Roll. The power trio from the Capital Region has been bringing the fire on stage across NY state. With the Shutdowns in 2020, the band saw that as an opportunity to write and record. Ready and willin' to power on, keep an eye out for shows in your area.
Band Website: www.sonofagunband.com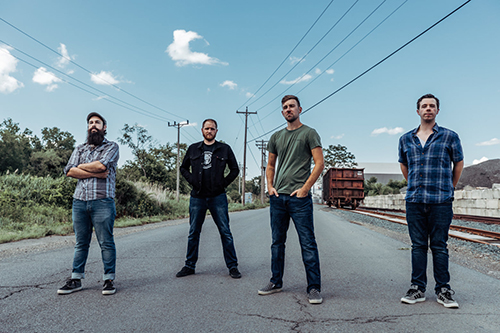 Hailing from New York's vibrant Capital Region, E.R.I.E. debuted with "Don't Wanna Live, Don't Wanna Die" on Mint 400 Records in September of 2020. The eleven-song full-length takes a contemporary approach to some familiar musical landscapes and gives them new life. Combining addictive progressions with alternative undertones, the record boasts an anthemic pop-rock aesthetic, with the integrity of an early 2000's basement or VFW hall. 
The project was born out of a tumultuous experience which resulted in an unexpected, three-day stint in the hospital. Late one night, songwriter TJ Foster's heart stopped on his bathroom floor, and he found himself on a hospital bed preparing for emergency heart surgery. Fighting existential introspection and difficult questions helped lay the foundation for a new project, dubbed E.R.I.E. as a mnemonic representation of his daughters' names. 
"Don't Wanna Live, Don't Wanna Die" was written and recorded at home, and mastered by Grammy-nominated mastering engineer, Mike Kalajian. Matt Delgado (guitar), Chad Flewwelling (drums) and Jordan Stewart (bass) joined Foster to complete the band's lineup, and together, they have been captivating the scene with their passionate, energetic performances ever since venues were finally able to re-open their doors.
Website: https://abandcallederie.bandcamp.com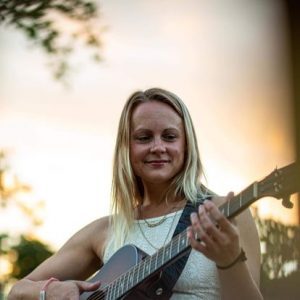 Jennie Angel was nominated by the Josie Awards in Dollywood as "female rising star of the year" for modern country music and a songwriting achievement award for her new single "Move On". Jennie was born in Augusta Georgia and grew up being influenced by her parents love of Christian and Country music. Jennie loves old classic country music and her original songs sound more like pieces from that time in history. Jennie went through high school playing music on flute, tuba, piano and guitar. Jennie has been writing songs since she was 13 years old. In college, Jennie would go play open mics and people loved her music, so now Jennie has pursued music as her professional career. Jennie has released 5 studio tracks and will be heading into the studio for a full album to release Spring 2022. Jennie has been accepted into the Academy of American Country Music and will be attending the awards March 2022 as well!
Jennie's band The Outlaws is Kirsten Dellvecchio, Robert Schroeder and Eddie Weiner.
Website: www.jennieangelmusic.com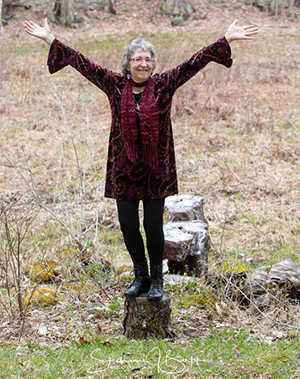 Singer-songwriter, multi-instrumentalist and roots singer Deb Cavanaugh lives in the foothills of the Taconic Mountains, in upstate New York. She started making music as a toddler singing before she spoke and singing harmony and rounds by age 3. Her dad exposed her to Classical, Big Band and Jazz. As a teenager, while studying classical voice, she became enamored with blues, rock and Motown. While studying classical music, she was given the opportunity to sing Duke Ellington's sacred music in a church choir directed by him. During the mid-70s, Deb met her future husband and hitchhiked with him across the country to San Francisco, jumping into the world of rock and roll. They formed the band General Eclectic. After moving back and forth from coast to coast, sometimes in a VW bus, they eventually found their way to upstate New York. After spending her next twenty years immersed in the folk music community, she now combines all of her musical influences writing and performing songs in a variety of styles.
She plays many genres, including rock and roll, jazz, blues, children's songs, folk and more. She incorporates traditional American culture into her events with the mountain dulcimer and limberjack as well as making crankie rolls, another American tradition. Deb also teaches Music Together®, an early-education research-based program for families with young children.
They say that variety is the spice of life, and Deb sets out to prove this in her many endeavors.
Website: www.deb-cavanaugh.com