May 26, 2023 8:00 pm - 11:45 pm
Putnam Place, 63a Putnam Street, Saratoga Springs, NY 12866
Doors: 7:00pm
Show: 8:00pm
Ages: 18+
Tickets: $7 Advance / $10 Day of Show
** Click Here to Purchase Tickets **
The E-Block is a 5-piece indie R&B band based in Upstate New York, blending the acoustic warmth of singer-songwriter music with an ice-cold rhythm section informed by modern R&B. Led by guitarist Luke Pascarella, saxophonist James Soren and keyboardist Devin Tetlak, the band's deep bag of influences and free-flowing style have earned them a reputation as a unique live act in the Upstate New York scene. 
Website: www.eblockband.com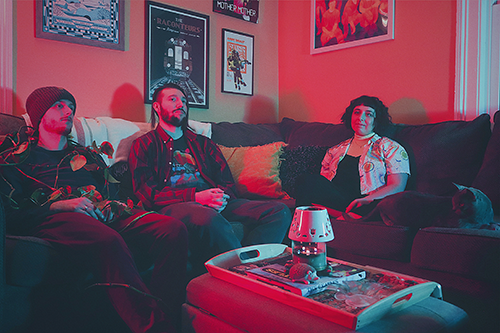 House of Saturn is a group of close friends and musicians hailing from Troy, NY. The group met in college during their studies at the Crane School of Music, and soon afterwards relocated to the Capital Region. After several years of late night studio jams, House of Saturn was born. The group has taken on a unique sound: performing original music from a wide variety of genres, rooted in indie rock.
House of Saturn's musical catalog centers around the songwriting of Jess Bowen and Brian Brancato, with a handful of covers sprinkled in from various styles and genres. Jess' songwriting features colorful chord progressions, often with an emphasis on the violin, as well as rich layers of vocals and strings in the studio realizations of her songs. Brian tends to write from the perspective of a folk-influenced punk rocker, with a fascination with odd or changing time signatures. An audience member at one of our recent gigs expressed their joy to have experienced our "90s-esque jangly alternative rock vibe." Between the contrast in songwriting styles, and the group's shared eclectic tastes in music, every House of Saturn show brings the audience a unique set of songs that everyone in the band is truly excited to share!
Website: House of Saturn Facebook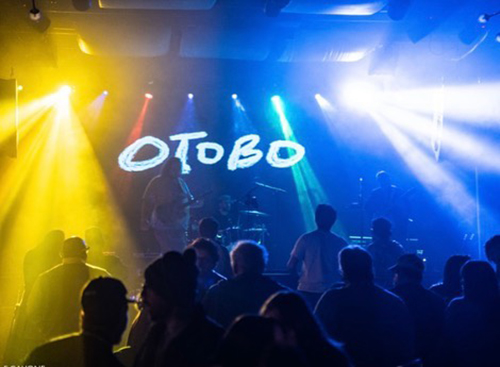 Otobo is an experimental rock band from Albany, NY who pushes the limits with their ambient and psychedelic sound. Heather Savage, writer for Top Buzz magazine, coins Otobo as "a bit of an odd music duo [guitarist Jay Thorsey and bassist Justin Barre] considering their unorthodox methods of producing sounds for their work." The three-piece band performed their first gig at underground venue Caesar's Palace this past season. Their drummer, Brandon Rutski, will feature on Silk's set. Listen to Otobo's self-titled album on your streaming platform of choice, as their sophomore album reaches audiences this year. 
Website: www.facebook.com/otobotobo