October 4, 2018 9:00 pm - 3:00 am
Putnam Place, 63a Putnam Street, Saratoga Springs, NY 12866
Doors: 9:00pm
Show: 10:00pm
Ages: 18+ (note: there is a $5 surcharge for attendees under 21)
Tickets: $5 Advance / $10 Day of Show
** Click Here to Purchase Tickets **
DNBC x Albany Hard Dance x SUB:MERGE Present:
TEASER: Enigma Festival Pre-Party
Featuring:
Evac Protocol B2B Kill Rex
Leila B2B ValDee
MurMur B2B Send Help
TCC
+ More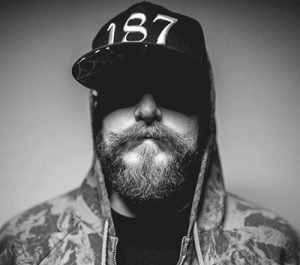 Evac Protocol has music coursing through his veins. In 2008, the classical musician and deathmetal drummer began blurring barriers to bring his unique sound to his fans. Since joining the ranks of the bass-driven mercenaries, the New Yorker has quickly established himself as a predominant producer and DJ with an ever-growing fan base.
Owner and producer at BroTown Records, and Label Manager at Dieselboy's "Planet Human" empire, Evac's work has also been released on a number of well-known bass music labels. He has shared the stage with many of the industry's leading talent, and has performed at numerous big name music festivals. He is a featured member of the Rood.FM roster with, "The Evac Protocol Show", and continues as New York's Resident Bass Music DJ with his new SUB:MERGE event series, following previous residencies at, Webster Hall's "BASSment Saturdays", and the "Raging on the River" event series.
Constantly on the move, you'll find Evac out destroying dance floors with relentlessly bass heavy beats and energetic performances. Keep an ear open for his future projects, although you may not need to – you're sure to feel the bass.
Website: www.evec-protocol.com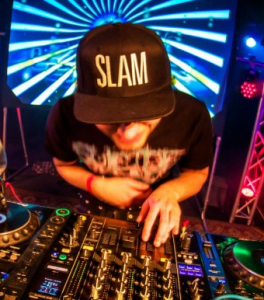 Kill Rex is the new brainchild of Aric North (formely one half of the duo Prostecutioner)
He Has Been Billed With Artists Such As Getter, Mantis, Megalodon, Trollphace, JPhelpz, Bar9, Point Blank, Disonata, Algoreythm, Invictous, Haunta, Mord Fustang, Lazy Rich, 12th Planet, S3rl, Tantrum Desire, Bare Noize, RUN DMT, Terravita, J Rabbit, Gramatik, Krewella, Logun, HULK, Notixx, Nadastrom, Sazon Booya, Styles & Complete, NastyNasty, EPROM, and many others.
Website: www.facebook.com/highimkillrex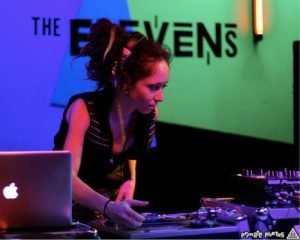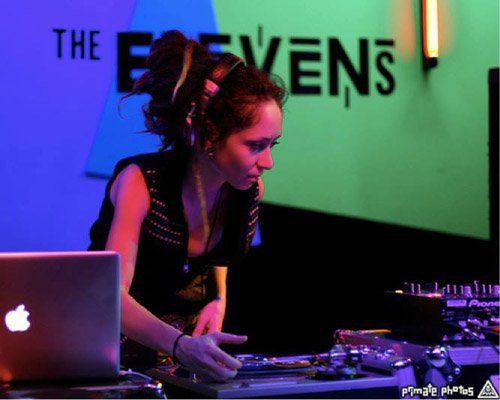 Leila had always thought being a dj was something that her future held for her. However, growing up in the middle of nowhere (Earlton, NY) Leila didn't hear drum and bass until her college years – but she quickly fell in love & knew that's what she wanted to spin. In 2006 she bought her first set of technics, stacks of records & devoted at least 8 hrs a day to teaching herself the art.
Within a month Leila had her first show and within 6 months she became a member of DPIM recordings & released her first demo. "The Great Conjunction" was passed onto legendary turntablist/DJ Jen Mas (NYC) who selected Leila as the winner of the title of "best up & comer female dj" in 2007. She earned a slot at an all female dj event & gained more popularity fast. Within the next year she won several other contests including several where the party-goers got to vote on the dj's they wanted to hear spin. Her continued success, popularity, unique style and constantly growing skills led to her being asked to be a part of Spread the Word Productions & Konkrete Jungle New Haven. She has not only played KJ New Haven, but was the first female DJ to play Konkrete Jungle Buffalo and Albany. She has also played the legendary Konkrete Jungle NYC, been a member of Konkrete Jungle Albany, second in command at Bass Camp Recordings and is currently helping to run DNBC (Drum and Bass Coalition) with DJs Hokilla & Mentally Ill.
Website: www.facebook.com/leiladnb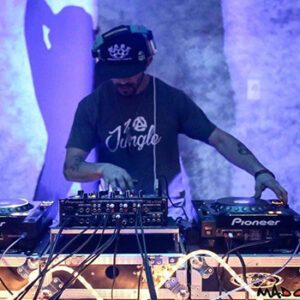 ValDee​ ​began​ ​learning​ ​to​ ​play​ ​vinyl​ ​in​ ​'04​ ​with​ ​his​ ​first​ ​production​ ​company,​ ​Traumatic​ ​Productions.​ ​ He learned​ ​on​ ​U.K.​ ​Hardcore/HHC,​ ​and​ ​slowly​ ​transitioned​ ​to​ ​the​ ​dark​ ​side,​ ​Drum​ ​and​ ​Bass​ ​in​ ​'06.​  ValDee got​ his​ ​first​ ​DJ​ ​gig​ ​with​ ​Beatdown​ ​Productions​ ​Oct.​ ​28,​ ​2011​ ​at​ ​Forces​ ​of​ ​Evil.  After​ ​15+​ ​yrs​ ​in​ ​this​ ​scene​ he's​ ​learned​ ​a​ ​lot,​ ​and​ ​met​ ​so​ ​many​ ​people​ ​involved.​ ​  He has​ ​hosted​ ​his own​ ​events,​ ​music​ ​festivals,​ ​and​ ​participated​ ​in​ ​the​ ​arrangement​ ​of​ ​others.  "​I've​ ​always​ ​loved​ ​the​ ​idea​ ​of​ ​being​ ​a​ ​part​ ​of​ ​something​ ​bigger​ ​than myself​ ​and​ ​bringing​ ​people​ ​together,​ ​through​ ​music​ ​&​ ​dance!"
Website: www.made-productions.com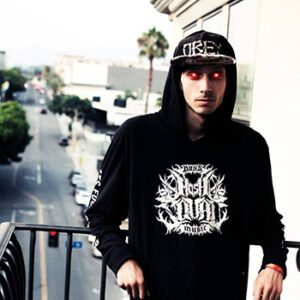 It starts as a faint MurMur in the distance. Getting closer and closer, and louder and louder, it begins to take over you. Possessed by sound, your souls are entranced to join the march of this army of lost souls as they dance forth to the beat of the pounding drums. These souls have been captivated by one powerful demon, the demon of music, the one they call MurMur. Armed with an arsenal of beats, MurMur and his army are coming for you, and you will be helpless but to join them, and surrender your soul to the demon of music.
Website: www.facebook.com/MurMurOfficial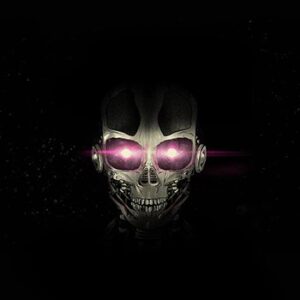 Send Help was established in 2014 after attending a Dubspot course in NYC.
Website: www.facebook.com/SendHelpNYC