October 16, 2022 1:00 pm - 5:00 pm
Putnam Place, 63a Putnam Street, Saratoga Springs, NY 12866
Doors: 1:00pm
Music: 1:30pm
Tickets: $10 Donation
Please join us to support our very own Superman, Chad Stevens. Chad was diagnosed with Multiple Myeloma and has been receiving chemotherapy. He will begin radiation as well starting this week.
Unfortunately due to his treatment Chad is unable to continue to work. We all know what stress that can bring to a person (especially a man who is constantly juggling a couple of jobs).
We are hoping to raise enough money to allow Chad to only concentrate on healing until his disability kicks in.
Join us on Sunday October 16th from 1pm-5pm at Putnam Place.
The band Waller Road will be perform starting at 1:30.
Chad has always been the first person to step up and help people when they are in need. He is a phenomenal friend to us all (and brother).
Please join us and ease the burden for our Superman.
There will be a $10 cover charge (all of which goes directly to Chad). We are having a 50/50 along with gift baskets and silent auction items.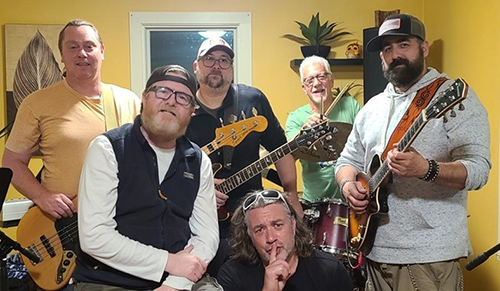 Waller Road covers all types of rock, from Classic to today's favorites and features Derik Hodson, Brett Roker, Dereck Buchner, Chad Jorgensen, Kenny Morgan and Mr. Paul Hodson.